COMMUNITY STRATEGIC INITIATIVES
Community Strategic Initiatives seek to enable people and communities to improve the quality of life of people living with and those most at risk of HIV.
To achieve this, Positive Action strategy funding is provided in the form of:
Momentum grants (up to GBP 100,000 per year, over three years)
Advancing existing, evidence-based projects to enable sustainable scale-up with other funding/implementing partners
Larger financial commitments with expected co-investment with other funding bodies
Multiyear (3+), staged-funding programmes
Innovator grants (up to GBP 50,000 per year, over two years)
First-time investments in novel ideas or in new contexts
1-2-year pilot/seed community-led projects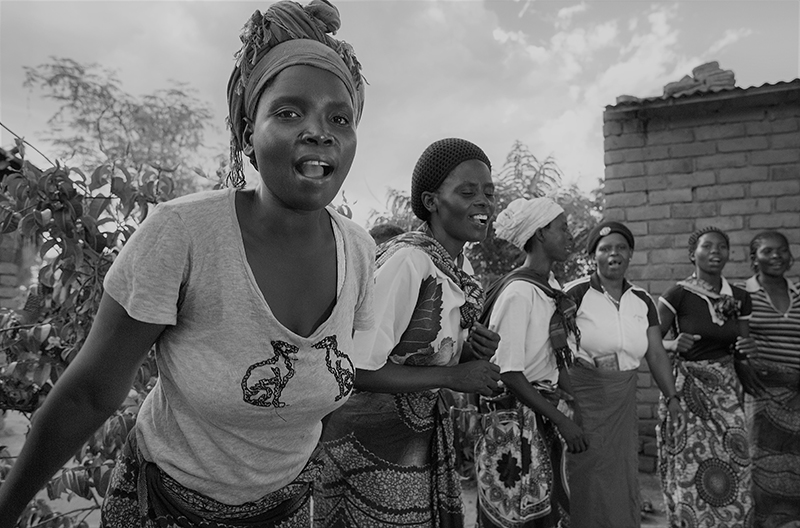 Positive Action invites applications to the 2022 Round 3 funding for Momentum Grants addressing inequalities and power imbalances to HIV prevention, testing and treatment for adolescent girls and young women (AGYW) in their diversity in Cameroon, Ethiopia, Ghana, Liberia, Nigeria, Sierra Leone, South Africa, Tanzania, and Zambia

These grants are looking to scale up community-based interventions which will increase the ability of AGYW in their diversity (15-24 years old) to adopt healthier choices through addressing structural barriers to reduce vulnerability to HIV in the focus countries.
According to UNAIDS 2021 data, new infections disproportionately affect girls and young women in countries with an HIV epidemic driven mostly by heterosexual intercourse or where transactional sex is prevalent; such is the case in East and Southern Africa and in West and Central Africa. Positive Action invites proposals from the aforementioned countries that have high new infections coupled with high rates of gender and intimate partner violence.

Positive Action is interested in supporting the scaling up of the following community-based interventions that demonstrate effectiveness in:

Empowering, developing resilience and increasing independence of AGYW

Creating safe and supportive communities

Scaling up provision of quality integrated HIV/sexual and reproductive health services; and

Creating an enabling environment
Positive Action invites applications from 3rd August 2022 (00:01 BST) to 26th August 2022 (23:59 BST). Applications will be reviewed by the Technical Review Committee at their meeting in September 2022.

Positive Action will award of up to £100,000 per year over three years (i.e., up to £300,000 over a three-year period). The call is open to both Community Based Organisations and Non-Governmental Organisations working at the community level.

Positive Action will be hosting two Webinars to respond to questions that applicants may have. Join the first Webinar at 9:30am BST Wednesday 10th August 2022 and/or the second Webinar at 2:30 pm BST Thursday 11th August 2022. Applications will be reviewed by the Technical Review Committee in September 2022.
Click here to download a more detailed guidance note in English.

Application Process
All applications must be submitted through the Cyber Grants Portal. You will need to register your profile to gain access even if you have been a previous Positive Action Grantee.
Completing Your Application
Use the link provided to create your profile and to complete your application.
https://www.cybergrants.com/viiv/Momentum/Inequalities
Please do not email applications to ViiV Healthcare or Positive Action staff members or Positive Action mailboxes. We will only accept applications via the online application system.

If you have any problems accessing the online system please review the FAQs and/or contact the Positive Action mailbox. WW.PositiveAction@viivhealthcare.com
The application window is open until 26th August 2022 (23:59 BST). Applications will be reviewed by a Technical Review committee. Final decision and contracting will happen from September 2022 onwards. These dates are provided as a guide.

Innovator Grants
The Positive Action 2022 Round 2 funding for Innovator Prevention is now closed. Applications have been reviewed and all applicants notified of outcome.

OTHER POSITIVE ACTION STRATEGY FUNDING INITIATIVES