COMMUNITY STRATEGIC INITIATIVES
Community Strategic Initiatives seek to enable people and communities to improve the quality of life of people living with and those most at risk of HIV.
To achieve this, Positive Action strategy funding is provided in the form of:
Momentum grants (up to GBP 100,000 per year, over three years)
Advancing existing, evidence-based projects to enable sustainable scale-up with other funding/implementing partners
Larger financial commitments with expected co-investment with other funding bodies
Multiyear (3 years), staged-funding programmes
Innovator grants (up to GBP 50,000 per year, over two years)
First-time investments in novel ideas or in new contexts
2 year pilot/seed community-led projects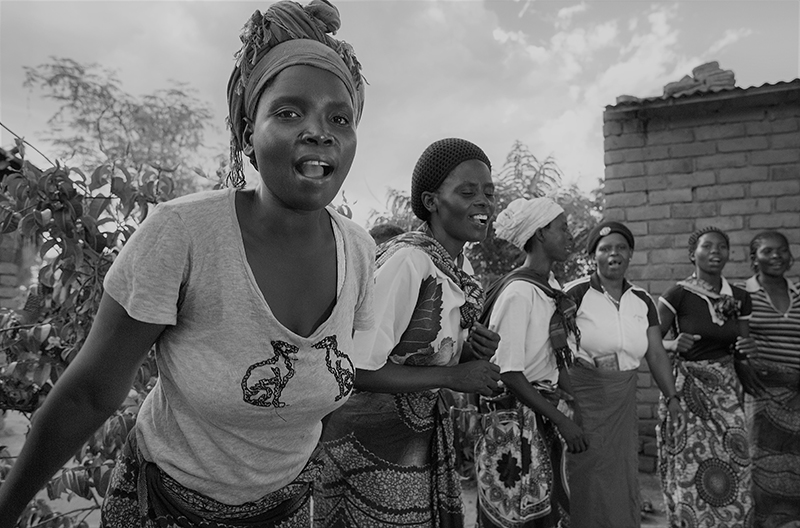 Momentum Grants
The Positive Action 2022 Round 3 funding for Momentum Inequalities is now closed. Applications have been reviewed and all applicants notified of outcome.
Innovator Grants

Positive Action invites applications to the 2023 Round 1 funding for Innovator Grants, focusing on developing community-based approaches for the rapid introduction of ARV based HIV prevention technologies and programme innovations for adolescent girls and young women (AGYW) (15-24) in their diversity in Botswana, Kenya, Lesotho, Malawi, South Africa, Uganda, Zambia and Zimbabwe.
Positive Action invites applications who focus on providing HIV prevention information and services for cisgender adolescent girls and young women, those who sell sex, those who inject or use drugs and LBTQ adolescent girls and young women.
Every two minutes in 2021, an AGYW was newly infected with HIV. AGYW accounted for almost four in five new infections among young people in sub-Saharan Africa.1
The HIV prevention 2025 roadmap aims to reduce new HIV infections to fewer than 370,000 annually by 2025. The urgency in implementing community-based HIV prevention programmes is critical to achieving the 2025 targets.
Focus of call: Positive Action invites proposals designed to implement innovative community-based approaches that demonstrate effectiveness in at least two of the four themes highlighted below:
Community based advocacy and educational campaigns
Drive demand and uptake of HIV prevention and testing services
Develop innovative community models to ensure linkage, retention and support for the prevention journey
Engaging and collaborating with relevant in-country stakeholders to support the inclusion of evidence-based and costed HIV prevention interventions.
Positive Action invites applications from 20th January 2023 (00:01 BST) to 17th February 2023 (23:59 BST). Applications will be reviewed by the Technical Review Committee at their meeting in March 2023.
Positive Action will award of up to £50,000 over two years (i.e., up to £100,000 over a two-year period). The call is open to both Community Based Organisations and Non-Governmental Organisations working at the community level. Current ViiV Healthcare Positive Action Momentum Grant holders are not eligible for this call.
Positive Action will be hosting two Webinars to respond to questions that applications may have. Join the first Webinar at 11am GMT Thursday 26th January 2023 and/or the second Webinar at 12pm GMT Friday 27th January 2023.
Click here to download a more detailed guidance note in English.
Application Process
All applications must be submitted through the Cyber Grants Portal. You will need to register your profile to gain access even if you have been a previous Positive Action Grantee.
Completing your applications
Use the link provided to create your profile and complete your application: https://www.cybergrants.com/viiv/innovatorARVBasedPrevention
Please do not email applications to ViiV Healthcare or Positive Action staff members of Positive Action mailboxes. We will only accept applications via the online application system.
If you have any problems accessing the online system please review the FAQs and/or contact the Positive Action mailbox: WW.PositiveAction@viivhealthcare.com
The application window is open until 17th February 2023 (23:59 BST). Applications will be reviewed by a Technical Review committee. Final decision and contracting will happen from March 2023 onwards. These dates are provided as a guide.
OTHER POSITIVE ACTION STRATEGY FUNDING INITIATIVES
If you get any side effects, talk to your doctor, pharmacist or nurse. This includes any possible side effects not listed in the package leaflet. You can also report side effects directly via the Yellow Card Scheme at www.mhra.gov.uk/yellowcard or search for MHRA Yellowcard in the Google Play or Apple App store. By reporting side effects, you can help provide more information on the safety of this medicine.
If you are from outside the UK, you can report adverse events to GSK/ViiV by selecting your region and market, here.