Paediatric HIV
Breakthrough Partners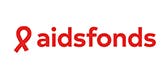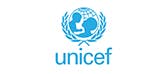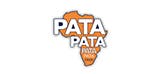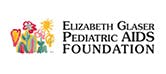 Strategic Partnerships
Strategic partnerships are informed and shaped by developing and co-creating shared objectives towards a common outcome aligned to the Positive Action strategy and are therefore essential in supporting Positive Action deliver against its 2020 – 2030 strategy.
Priority themes identified for Positive Action (2021-23) are:
Ending paediatric AIDS.
Reducing new HIV infections in people who use drugs to zero in targeted settings.
Tackling HIV related stigma.
Funding is available under the Strategic Partnerships funding stream for the first two priority areas in 2021.

The Breakthrough Paediatric partnership sits within Strategic Partnerships.


Cathy Ferrier, Head of Positive Action at ViiV Healthcare, discusses Positive Action's contribution towards ending paediatric HIV/AIDS
The Breakthrough Partnership prioritises activities in three countries: Mozambique, Nigeria and Uganda

The Breakthrough partners, working with government and community, aim to locate, link, treat and retain mothers and children at risk or living with HIV.

The purpose of the Breakthrough Partnership is to:
End paediatric AIDS in priority locations by implementing a high-quality package of sustainable and replicable interventions that is informed by the UNICEF Paediatric Service Delivery Framework
Develop and amplify evidence that a collaborative approach between stakeholders (government, clinic and community) works, as well as advocate for governments and other stakeholders to adopt a similarly collaborative approach.

The Partnership involves:

Year 1 (present – July 2021): partnership implementation in select locations in Mozambique, Uganda and Nigeria

Year 2 (August 2021 – July 2022): continued implementation and expansion in Year 1 countries; review and feasibility assessment of additional countries

Year 3 (August 2022 – July 2023): further implementation, evaluation and recommendations for scaling up and knowledge sharing

Click here to view the paediatric Breakthrough grant infographic.

The Breakthrough Partnership works with implementation science researchers at UVRI-IAVI to understand the impact of our work. UVRI-IAVI's research project seeks to understand how well our Partnership works together, and if working together yields greater results than if each partner had worked on their own.
OTHER POSITIVE ACTION (GLOBAL) STRATEGY FUNDING INITIATIVES

If you get any side effects, talk to your doctor, pharmacist or nurse. This includes any possible side effects not listed in the package leaflet. You can also report side effects directly via the Yellow Card Scheme at www.mhra.gov.uk/yellowcard or search for MHRA Yellowcard in the Google Play or Apple App store. By reporting side effects, you can help provide more information on the safety of this medicine.
If you are from outside the UK, you can report adverse events to GSK/ViiV by selecting your region and market, here.