Positive Action was founded 30 years ago and aims to support innovative projects to address the social, cultural and policy challenges of the global HIV response. By investing in and partnering with communities most affected by HIV, Positive Action strives towards achieving healthy communities in a world free of AIDS.

Positive Action at 30 tells the story of the past three decades, as we look forward to what still needs to be achieved alongside our valued partners to eliminate new HIV transmissions by 2030.
People, partners, progress
At the core of this flagship foundation is our commitment to putting people and communities first, strengthening capacity and collaborating strategically. Positive Action at 30 will celebrate:
DIGITAL DOCUSERIES

Positive Action's partners around the world work to improve the lives of networks of people living with and affected by HIV. This year, Positive Action is spotlighting a selection of our Ugandan-based partners through a digital docuseries that shares an insight into the lives of the people at the heart of their programmes.
Episode One: Resilience and determination
Loy is a Mentor Mother for Community Health Alliance Uganda (CHAU). CHAU has provided Loy and many other young women living with or affected with HIV, with economic empowerment and safety through small businesses, as well as friendship.
Episode Two: Harm reduction in Ugandan hotspots
Marvin is an educator who works at Teens Link Uganda, to support other young people including those who inject drugs and sex workers, with essential harm reduction services such as access to safe needle exchange and information relating to HIV/SRH, in hot spots in Wakiso.

Episode Three: Empowering women to improve maternal and child health
Winnie is a Community Mentor Mother, living with HIV, who is employed and empowered by mothers2mothers (m2m). She gave birth to an HIV negative baby because of the support she received from m2m, which she is now paying forward to 19-year-old expectant mother Flavia and others just like her.
Episode Four: The power of peer-to-peer support
Zulaika is a young woman living with HIV who is working as a Young Adolescent Peer with The AIDS Support Organisation (TASO) to bridge the gap between the health facility and community. This increases young people's access to critical prevention and care services, such as self-testing, treatment delivery and psychosocial support in Uganda.

Episode Five: Raising the voices of young women in southern Africa
Sibu is the South Africa Regional Lead of the HER Voice Fund. The HER Voice Fund supports organisations in African priority countries to help reduce HIV incidence amongst adolescent girls and young women and empower them to be involved in the decisions that affect their health.
Episode Six: Ending paediatric HIV in priority regions
Godfrey is a caregiver supported by one of Positive Action's Breakthrough Partners, Paediatric AIDS Treatment for Africa (PATA). The Breakthrough Partnership is working to end paediatric HIV in priority regions of sub-Saharan Africa by enabling a collaborative approach to paediatric HIV services in Mozambique, Nigeria and Uganda.

Girl Talk is a short series of conversations between two young women who offer practical advice and lend their experience on HIV to girls and young women around the world, beyond what Google can give. Sibu is a Regional Lead of the HER Voice Fund, and Teddy is employed and empowered by mothers2mothers (m2m), working as a Mentor Mother alongside doctors and nurses in Uganda.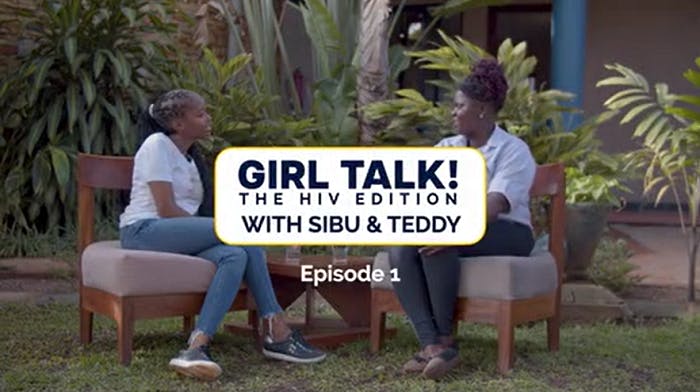 Episode 1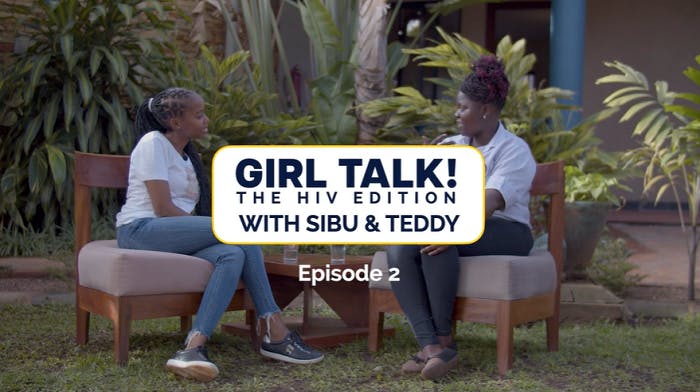 Episode 2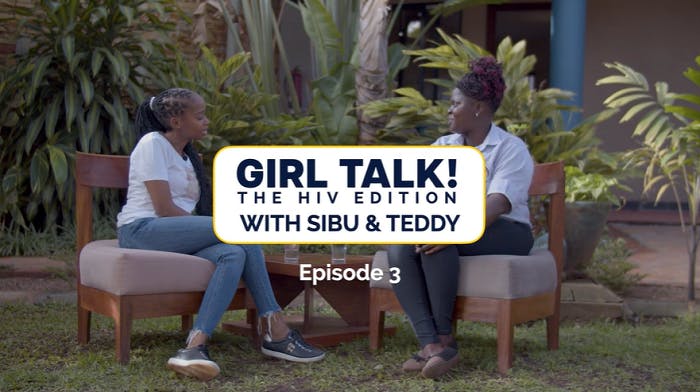 Episode 3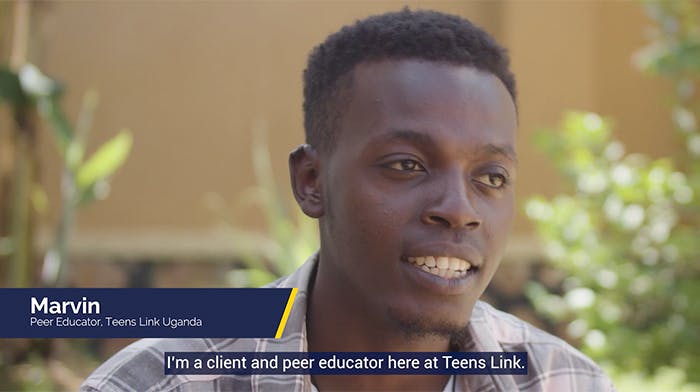 Teens Link, Uganda
Teens Link supports young people in Uganda, including those who inject drugs and sex workers, with essential harm reduction services such as access to safe needle exchange and information relating to HIV and sexual reproductive health services.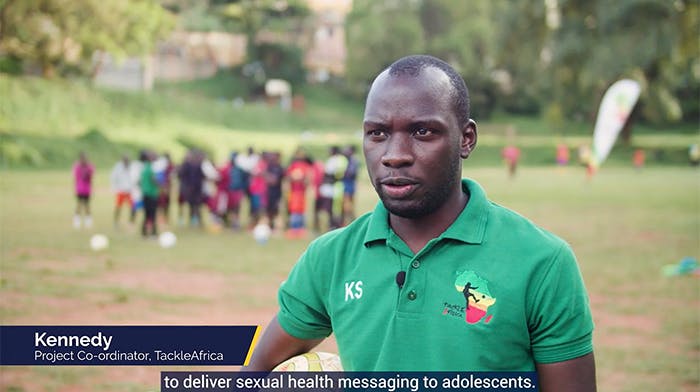 TackleAfrica, Uganda
TackleAfrica raises awareness and educates young people about sexual and reproductive health through sports, notably football.
30 YEARS OF INVESTMENT IN COMMUNITIES
Hear from the people and organisations who have worked with Positive Action over the past 30 years.
FUNDING & SUPPORT

Positive Action is a trusted partner, investing in communities living with and most affected by HIV.
Funding is available to community-led and based organisations through the Positive Action (Global) funding streams or via our local ViiV Healthcare operating companies.
Find out more information on the different Positive Actions grants available, and how to apply.
If you get any side effects, talk to your doctor, pharmacist or nurse. This includes any possible side effects not listed in the package leaflet. You can also report side effects directly via the Yellow Card Scheme at www.mhra.gov.uk/yellowcard or search for MHRA Yellowcard in the Google Play or Apple App store. By reporting side effects, you can help provide more information on the safety of this medicine.
If you are from outside the UK, you can report adverse events to GSK/ViiV by selecting your region and market, here.