OPTIMISING QUALITY OF LIFE FOR PEOPLE LIVING WITH HIV IN EUROPE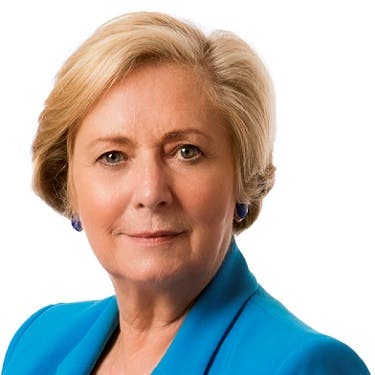 Frances Fitzgerald
MEP (EPP, IE)
European Parliament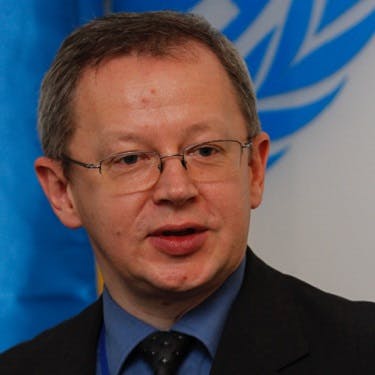 Jacek Tyszko
Senior Programme
Advisor UNAIDS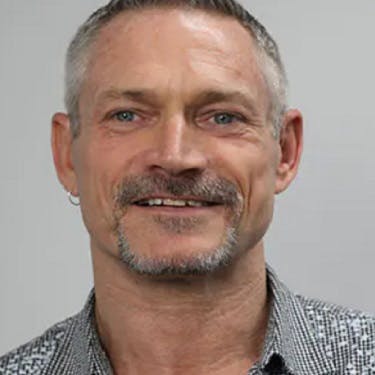 Garry Brough
Lead for Peer Learning Partnerships & Policy,
Positively UK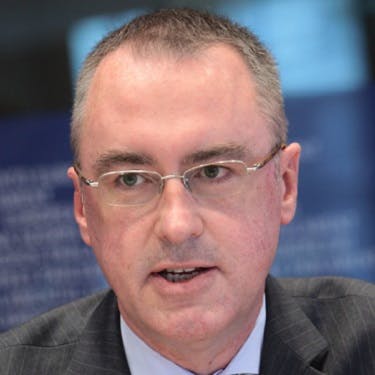 John F. Ryan
Director of Public Health,
Country Knowledge and
Crisis Management,
European Commission
A virtual roundtable event at the European Parliament hosted by ViiV Healthcare took place on Wednesday 28 October 2020. Opened by key speaker Frances Fitzgerald, MEP (EPP, IE), the event brought together stakeholders from across Europe, united in their aim of ensuring HIV and AIDS remain top of the health policy agenda.
Together, the panel explored data from the Positive Perspectives global study and discussed how the findings can help inform policy and focus services to improve quality of life for people living with HIV across Europe.
Moving beyond 90-90-90 – The Positive Perspectives Manifesto
"The HIV epidemic is definitely not over, even if we have had certain successes. In Europe we still need to focus on the intent... to keep it high on the agenda."
Whilst European countries have made good progress against the UNAIDS 90-90-90 targets, there is still much more work to be done. The Positive Perspectives study shows a clear need to look beyond clinical outcomes towards policy that enables people living with HIV not just to survive but to thrive. The issues identified through the study demand that services designed to meet the needs of the HIV community address quality of life issues, improve communication between HCPs and people living with HIV, continue to tackle the effects of stigma and discrimination, and develop strategies to manage the complex issues facing those living with comorbidities. This critical fourth target, which addresses the wider psychological, physical and social needs of people living with HIV, has become known as the '4th 90'.
The Positive Perspectives Manifesto was created in response to the findings of the global study. Developed by a multi-disciplinary Advisory Committee of experts, it provides recommendations to help policy influencers to advocate for a new era of HIV care to drive improvements in health-related quality of life. European data from the Positive Perspectives study showed:1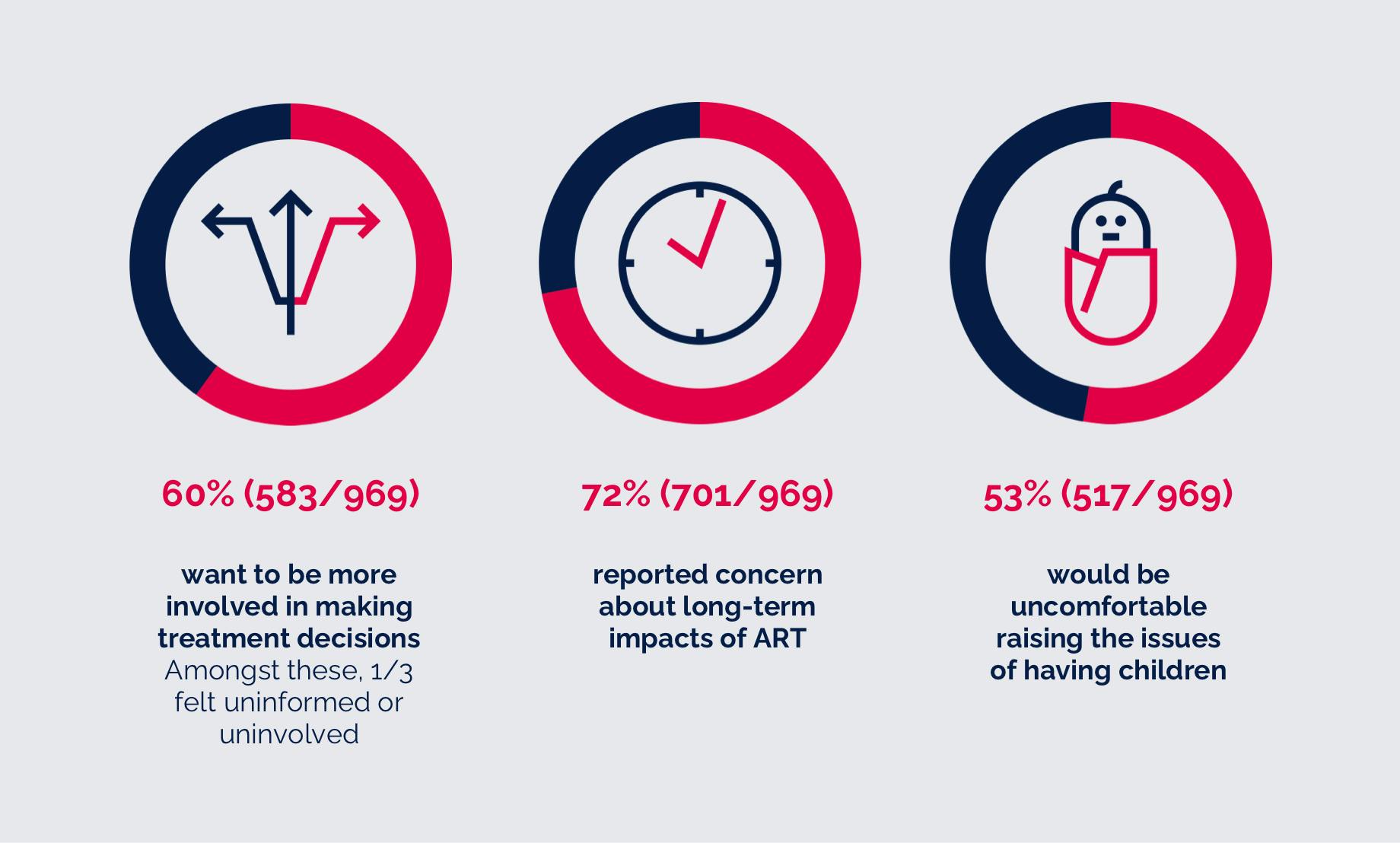 Garry Brough, Lead for Peer Learning Partnerships & Policy at Positively UK and co-author of the manifesto, spoke about the challenges faced by people living with HIV across Europe as evidenced by Positive Perspectives. These include stigma and discrimination, ageing with HIV, polypharmacy and open communication between people living with HIV and their healthcare providers, all of which have an impact on health-related quality of life.
Garry Brough emphasised how understanding the experiences of people living with HIV is essential to developing policy and services that meet their needs - sentiment that was roundly supported by the panel.
"As we've seen, those living with HIV have the absolute potential to live a full, happy and prosperous life and I think for all of us – policy makers, pharmaceutical companies, patient advocates, researchers and international organisations – we have to work together to make that a reality."
HIV and COVID-19
With COVID-19 putting a strain on health systems and limiting capacity, one of the topics for discussion was how to ensure HIV and AIDS remain at the top of the agenda for policymakers.
Although it was acknowledged as a significant challenge, the panel believed through advocacy, collaboration and defined goals, progress towards the 4th 90 can be made, even in these tough times.
John F. Ryan, Director of Public Health, Country Knowledge and Crisis Management for the European Commission (EC) wasn't available to attend the live event but contributed a video statement that outlined the EC's continuing commitment to this progress.
"We have committed to helping the member states reach their efforts to end the HIV epidemic by 2030."
In addition to working to improve diagnosis and access to treatment for all people living with HIV in Europe, John F. Ryan emphasised the European Commission's willingness to collaborate with and learn from other agencies and groups, to promote best practice and to support patient-centric initiatives.
Improving and sustaining quality of life not only impacts the wellbeing of individuals, it also helps to change global perceptions of what it means to live with HIV today. Incorporating the views of people living with HIV is essential to realizing effective change.
ViiV Healthcare will to continue to work to elevate the voices of people living with HIV in Europe and worldwide to ensure their needs are at the centre of the HIV response.
"I call for EU-wide action to improve the quality of life for all people living with HIV and to keep HIV at the forefront of decision making."
Reference:
Okoli C, Corbelli GM, Brough G, Van de Velde N, de los Rios P. Self-care and involvement in managed care among people living with HIV in Europe. Poster P033 Presented at the HIV Glasgow 2020 Congress, October 5 - 8 2020.
YOU MAY ALSO BE INTERESTED IN:
If you get any side effects, talk to your doctor, pharmacist or nurse. This includes any possible side effects not listed in the package leaflet. You can also report side effects directly via the Yellow Card Scheme at www.mhra.gov.uk/yellowcard or search for MHRA Yellowcard in the Google Play or Apple App store. By reporting side effects, you can help provide more information on the safety of this medicine.
If you are from outside the UK, you can report adverse events to GSK/ViiV by selecting your region and market, here.