HIV CARE OVER A LIFETIME: PLANNING A HEALTHY FUTURE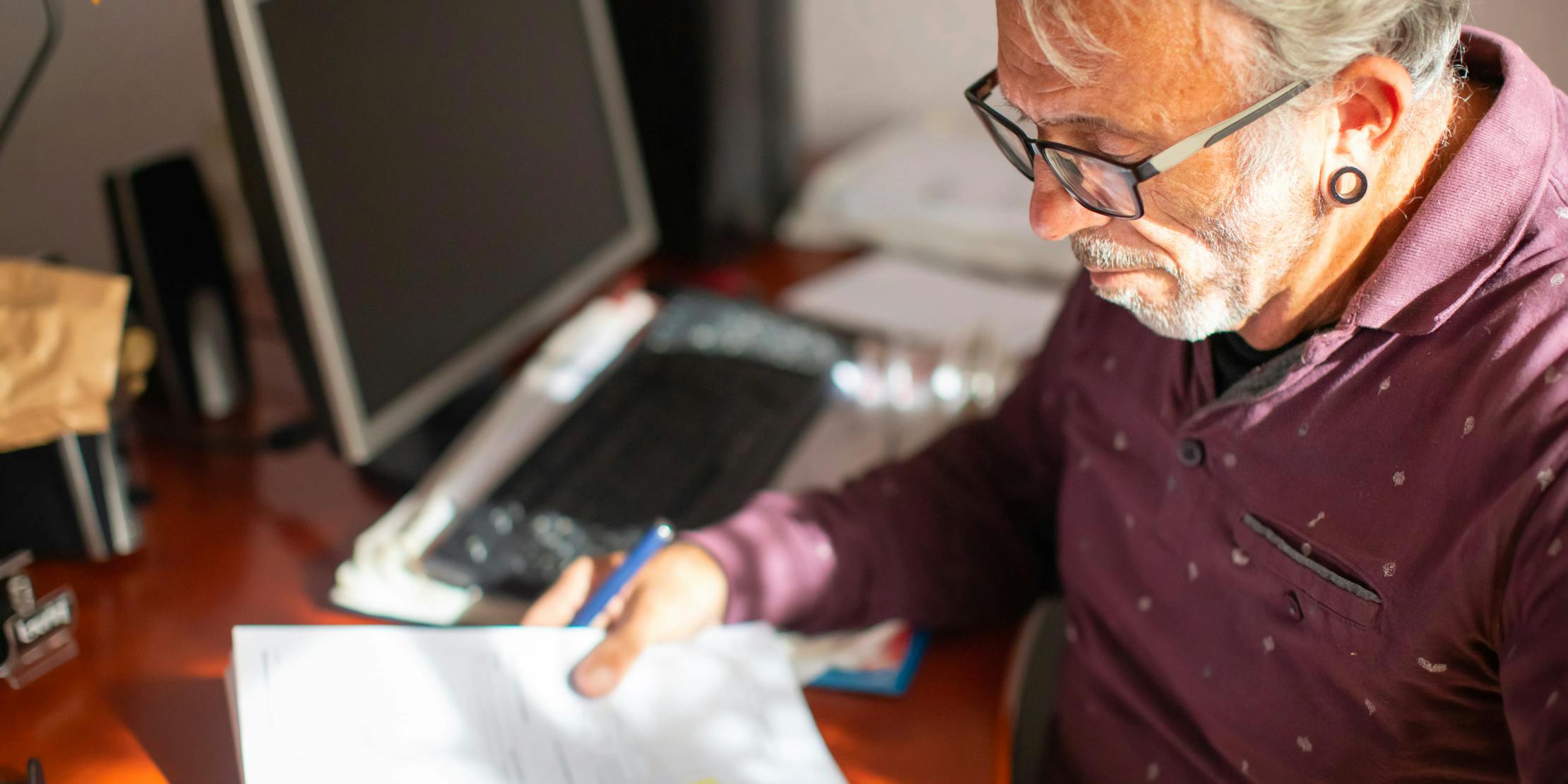 Since the advent of antiretroviral therapy (ART), HIV has become a long-term health condition and more people living with HIV with access to treatment are now living longer, healthier lives than ever before.1,2 However, for many people living with HIV, some physical and emotional challenges remain and evolve over time, as demonstrated by the global Positive Perspectives study, one of the largest HIV patient-reported outcomes (PROs) studies to date, involving 2,389 people living with HIV from across 25 countries.
To address these unmet needs, it will be critical for healthcare providers (HCPs) to take a holistic approach to HIV care and help people living with HIV plan for healthy futures to optimise quality of life beyond viral suppression.
Positive Perspectives study data demonstrate that when HCPs work with people living with HIV in a collaborative way, people are likely to feel more empowered, as well as more likely to report viral suppression and good health outcomes in aspects of health-related quality of life.3,4
Two sponsored articles published recently in Nature and Contagion Live explore these data and investigate ways to plan for a healthy future, from the perspectives of HCPs and people living with HIV.
In Nature, the feature Meeting the evolving needs of people living with HIV, outlines how good communication between people living with HIV and their HCPs is central to ensuring consistent and adaptable care, especially when planning for healthy ageing with HIV. The article includes an interview and insights from Dr Alan Winston, Professor of Medicine at Imperial College, London, and an HIV consultant at St Mary's Hospital in London.
"Treating HIV effectively requires a comprehensive multidisciplinary response. As people living with HIV grow older, they present new challenges for physicians to address. The needs of individuals living with the virus evolve, and so must the ways we treat each person."
Read more from Dr Winston in Nature here.
In Contagion Live, the feature Conversation, compassion & community; Planning ahead with HIV explores ways to optimise quality of life for people living with and ageing with HIV. Samantha Dawson, who works with UK HIV patient group Body Positive and is living with HIV, and HIV specialist Dr Maile Young Karris, MD, of US San Diego Medical Centre, share their insights and recommendations for planning ahead for healthy futures with HIV.
Dr Karris and Samantha touch on personal and professional experiences, with supporting points from both the Positive Perspectives study and the Aging with Dignity, Health, Optimism, & Community (ADHOC) study, the latter of which involves people living with HIV in the US over 50 years old. The article focuses on how HCPs can engage in comprehensive discussions with people living with HIV about wider lifestyle considerations, from psychosocial factors and technology barriers to how medication needs may evolve over a lifetime.
"If people feel safe, they are more likely to be honest. It shows the importance of knowing what's going on with your patients, particularly as it relates to adherence to HIV medications and engagement in care."
"People living with HIV are ignoring really serious symptoms for the fear of COVID. Not everyone is comfortable using platforms like Zoom [to engage with their healthcare providers], and some do not even have the internet or a simple phone."

The Positive Perspectives study is one of the largest, global, HIV patient-reported outcomes (PROs) studies to date, with 2,389 people living with HIV participating from 25 countries. Participants were asked to rate their own health, how living with HIV impacts their lives and affects their outlook for the future, as well as examining their interactions and relationships with HCPs and their experiences with ART. All findings are self-reported.
References
Harris T G, Rabkin M, El-Sadr W M; Achieving the fourth 90: healthy aging for people living with HIV; AIDS 2018, 32:1563-1569.

The Antiretroviral Therapy Cohort Collaboration: Survival of HIV-positive patients starting antiretroviral therapy between 1996 and 2013: a collaborative analysis of cohort studies; Lancet HIV 2017: 4: e349-356.

Okoli C, Brough G, Allan B, Castellanos E, Young B, Eremin A, Corbelli G M, McBritton M, Muchenje M, Van de Velde N, de los Rios P; Shared Decision Making Between Patients and Healthcare Providers and its Association with Favorable Health Outcomes Among People Living with HIV; AIDS and Behaviour https://doi.org/10.1007/s10461-020-02973-4

Okoli C, de los Rios P, Eremin A, Brough G, Young B, Short D. Relationship Between Polypharmacy and Quality of Life Among People in 24 Countries Living With HIV. Prev Chronic Dis 2020;17:190359. DOI: http://dx.doi.org/10.5888/pcd17.190359

YOU MAY ALSO BE INTERESTED IN:
If you get any side effects, talk to your doctor, pharmacist or nurse. This includes any possible side effects not listed in the package leaflet. You can also report side effects directly via the Yellow Card Scheme at www.mhra.gov.uk/yellowcard or search for MHRA Yellowcard in the Google Play or Apple App store. By reporting side effects, you can help provide more information on the safety of this medicine.
If you are from outside the UK, you can report adverse events to GSK/ViiV by selecting your region and market, here.