It is now established that if you're on treatment and have an undetectable viral load, you cannot pass on HIV through sex. Undetectable = Untransmittable, or U=U. This simple equation has profound implications for everyone living with HIV, and for economies and governments around the world. We now have the power in our hands to end the HIV epidemic by 2030, meeting the UNAIDS 95-95-95 goals. To get there however, it is critical that we continue to focus on making U=U a reality for everyone living with HIV, regardless of who they are or where they come from. Choice and efficacy of treatment have been life changing for so many, yet only 28 million out of 38 million people living with HIV are accessing treatment, meaning that at least 10 million people around the world have yet to experience the life-changing personal and public health benefits of viral suppression.1 Understanding the barriers to treatment uptake and adherence for people around the world is vital if we are to finally make U=U a reality for all people living with HIV which is the way to not only improve their quality of life, but to eliminate new transmissions.

Undoubtedly, HIV-related stigma remains a fundamental barrier to access the treatment, care and services needed to reach and sustain U=U. For some, daily treatment presents a reminder of their HIV status. Data from Positive Perspectives Wave 2 Study (PP2) reveals that 58% of people interviewed stated that taking daily medication "acts as a constant reminder of HIV in their lives". Others fear the use of daily medication will accidentally reveal their HIV status to family members or friends.
When I was diagnosed, I was privileged to have access to quality healthcare, but because of my internalised HIV stigma, I only started treatment seven years later when I was in hospital. While today I'm out and proud about my HIV, back then I took the labels off my bottles and hid the medication in case anyone would discover I was living with HIV.
Conducted between April 2019 and January 2020, the Positive Perspectives Wave 2 (PP2) study is one of the largest, global HIV patient-reported surveys to date, with 2,389 people living with HIV participating from 25 countries. Participants were asked to rate their own health, how living with HIV impacts their lives and affects their outlook for the future, as well as examining new interactions and relationships with HCPs and their experiences with ART.
Positive Perspectives is an international survey sponsored by ViiV Healthcare in collaboration with a multi-disciplinary Steering Committee that included HIV physicians, people living with HIV and patient group representatives.
I'm particularly concerned about certain people for whom daily medication is a personal safety issue. When people living with HIV are in hostile environments, experiencing homelessness, struggling with mental health, or engaging in survival or commercial sex work, it may be difficult or even dangerous to keep medication available for their daily use. When someone is experiencing homelessness, adherence to daily medication can be impossible. People living with HIV worldwide are often targets of discriminatory laws and practices, and face employment loss, criminal prosecution, violence, banishment from their homes and other unacceptable consequences when their status is disclosed by choice or circumstances out of their control. When faced with these dangers, a pill bottle, no matter how life-saving, can become a weapon against them.
To truly see change, approaches to treatment must become more sensitive to the individual needs of people living with HIV and the social, structural, and economic barriers to treatment to achieve viral suppression. No two people living with HIV are the same, so the more choice and control we can offer individuals, and the stronger we are in advocating for the health and human rights of all people living with HIV, the more we can remove critical barriers to reaching and maintaining U=U.
Today, people living with HIV with access to quality HIV care can enjoy rich and rewarding lives in a way no one would have thought possible in the early days of the epidemic. Innovation in treatment is opening up new possibilities for individuals struggling with existing treatment options. People living with HIV are able to achieve the same efficacy that countless pills once granted them in simpler forms including single daily pills and long-acting injectables. When asked, 55% of PP2 participants said they would prefer not to take medication every day to maintain HIV suppression.
Having options for people that release them from the need for daily treatment may significantly reduce barriers to daily treatment, mitigating the social, structural, legal, and economic challenges that prevent people from reaching and maintaining U=U.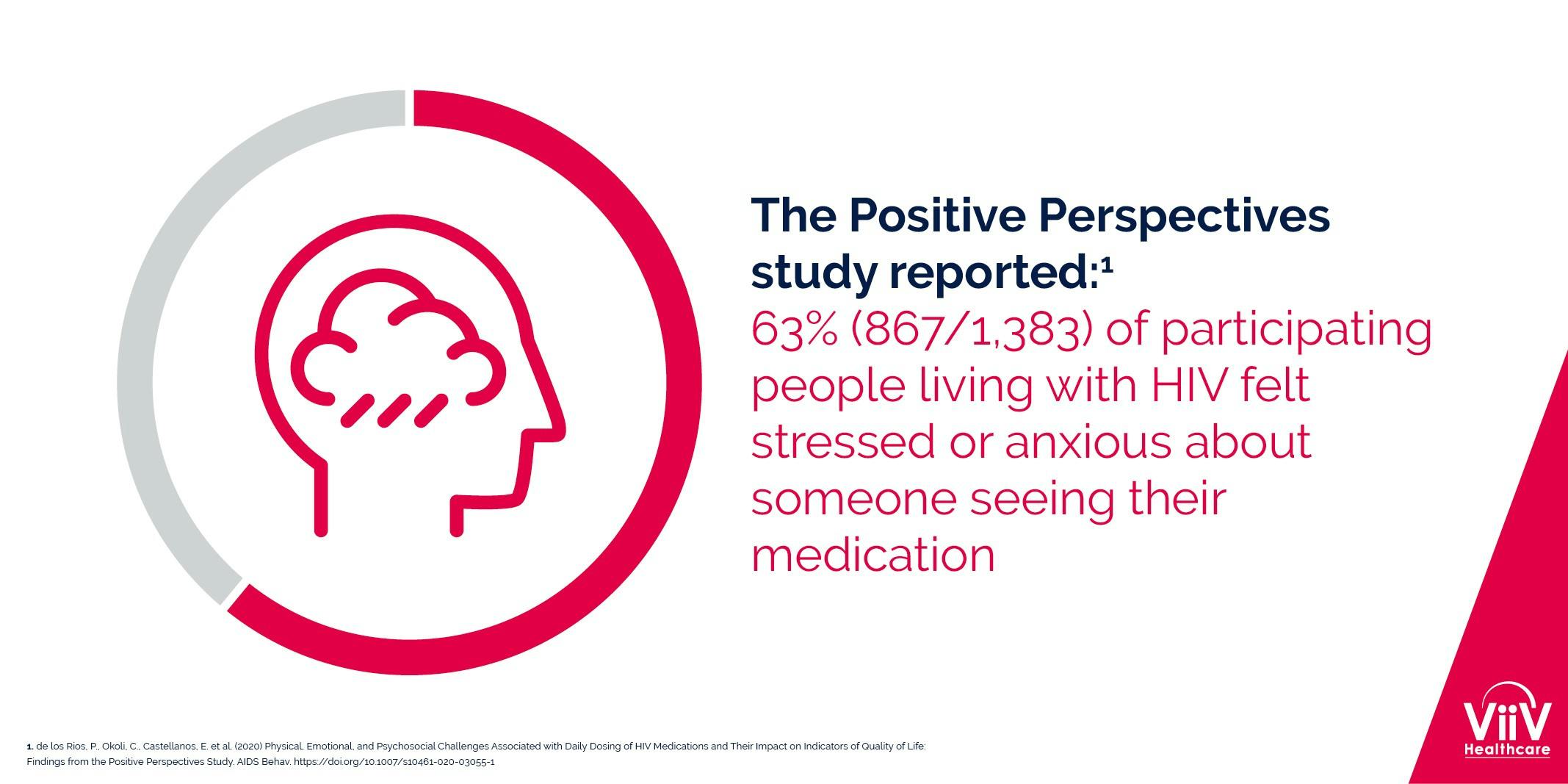 Innovative treatment options can offer transformative solutions, but they are just one part of a bigger picture. The role of healthcare providers is also paramount. We know that people living with HIV want to be more involved in their treatment, as demonstrated by the PP2 study which indicates that good quality communication between people living with HIV and their healthcare providers has a positive impact on health outcomes. And we know that when healthcare providers talk with their patients with HIV about U=U, their patients report significantly improved health outcomes. When healthcare providers display curiosity and interest in people's fears and worries, they encourage open, intimate, and honest conversations and improve the chances of making the right treatment choices and achieving positive health outcomes for everyone.

If our goal is to improve the quality of life for people living with HIV and to end HIV transmission, we must advocate for access to innovative medicines that help overcome challenges to making U=U a reality for all people living with HIV. U=U should be a priority for economies and governments who have so much to gain from prioritising the health of people living with HIV. To achieve our goals, we must be forensic and honest in our assessment of the barriers to treatment. We must be committed to ensuring that people living with HIV have the knowledge and access to medicines needed to make their own treatment choices for the way they want to live. Lastly, we must strive for every individual to have the treatment and care to experience U=U and an optimised quality of life.
Discover more about the insights and findings from the Positive Perspectives Wave 2 study [Link to report]
If you get any side effects, talk to your doctor, pharmacist or nurse. This includes any possible side effects not listed in the package leaflet. You can also report side effects directly via the Yellow Card Scheme at www.mhra.gov.uk/yellowcard or search for MHRA Yellowcard in the Google Play or Apple App store. By reporting side effects, you can help provide more information on the safety of this medicine.
If you are from outside the UK, you can report adverse events to GSK/ViiV by selecting your region and market, here.