HOLISTIC APPROACH TO IMPROVE QUALITY OF LIFE FOR PLHIV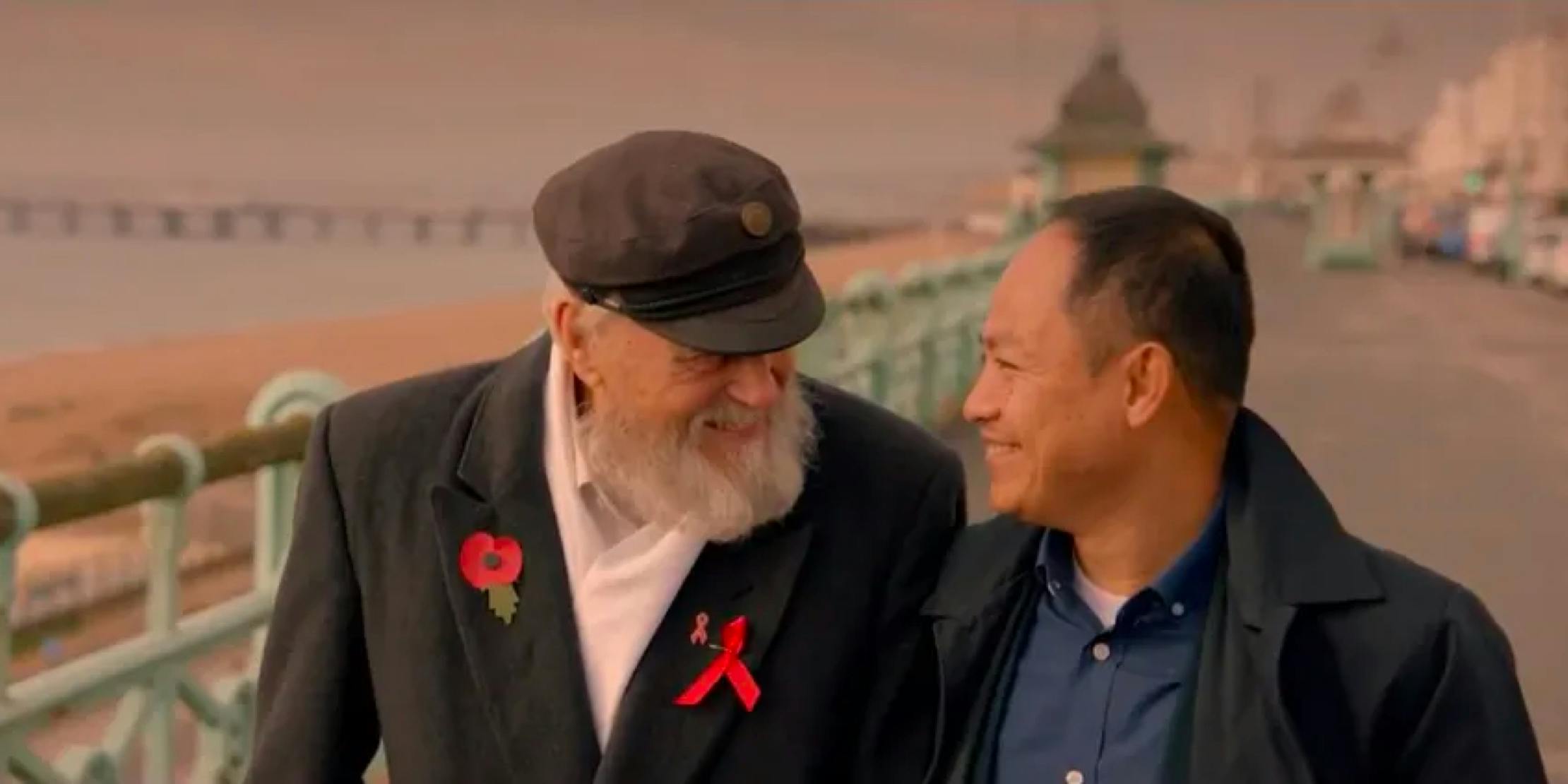 Thanks to rapid advances and innovation in antiretroviral (ARV) treatment, people living with HIV can live longer, healthy lives with their viral load both undetectable and untransmittable.1 However, with longer life, comes the likelihood of 'polypharmacy' (commonly defined as taking five or more pills a day) where multiple medications are needed to manage other long-term health conditions.
Taking multiple medications shouldn't compromise health-related quality of life, but with 82% (1,731/2,112*)2 of people living with HIV taking at least one non-HIV pill daily and 68% (1,425/2,112)2 worried about the long-term effects of HIV medicines, health-related quality of life can be affected - not only related to physical health, but also emotional wellbeing. Data from the Positive Perspectives study, confirm that while taking medication is an inevitable part of living well with HIV, as people living with HIV age and develop a range of comorbidities, a comprehensive and holistic approach is needed to evaluate the relationship between polypharmacy and overall health-related quality of life.
The Positive Perspectives study is one of the largest, global, HIV patient-reported outcomes (PROs) studies to date, with 2,112 people living with HIV participating from 24 countries. Building on the unique knowledge and insights gained from the initial Positive Perspectives survey undertaken in 2017, this study was created to generate insights into the remaining unmet needs of people living with HIV with respect to treatment management, including the impact of the disease on their quality of life and the importance of holistic care. The first set of published data from the study looks at polypharmacy (people taking multiple treatments for multiple comorbidities) and its impact on quality of life for people living with HIV.
"In the Positive Perspectives study, polypharmacy was strongly associated with poorer health-related quality of life, independent of the number of existing co-morbidities. However, neither HIV nor HIV medications should hold a person back from maximising life to its full wonderful potential. We need to encourage people living with HIV to aspire to treatments that not only keep the virus undetectable and minimise side effects, but also support overall wellbeing and quality of life, making HIV a smaller part of their lives."
How does polypharmacy impact quality of life for people living with HIV?
While keeping the HIV virus undetectable is of paramount importance, people living with HIV with co-morbidities have additional worries about the effects multiple medications can have. Positive Perspectives study results published in the peer-reviewed, public health journal Preventing Chronic Disease reveal that people living with HIV who are taking multiple treatments for multiple comorbidities had significantly worse overall health outcomes, including significantly lower prevalence of self-reported virologic control and treatment satisfaction.2 Conversely, optimal overall health was almost 20% higher among those without polypharmacy - 47% (984/2,112) vs 63% (1,322/2,112)2, regardless of viral status, including mental, sexual and physical health outcomes.
The overall prevalence of polypharmacy was 42% (887/2,112), with more than half (57%, 1,195/2,112) of those in the study concerned about taking more medicines as they plan for living longer lives with HIV.2
Open and active dialogue can make a difference to health outcomes
Empowering people living with HIV to be actively involved in their care and treatment decisions throughout their lives is key to helping them achieve good health outcomes and health-related quality of life.3,4 Open and active dialogue between healthcare professionals (HCPs) and people living with HIV enables people living with HIV to feel comfortable discussing their treatment desires and concerns and to play an active role in managing their HIV.4,5
Published data2 from the Positive Perspectives study highlight that people living with HIV are significantly more worried about treatment now than when they started. This underscores the importance of continuously re-evaluating the evolving long-term treatment needs of people living with HIV-based on individual risks of comorbidities, coexisting conditions, concomitant medications and any concerns about treatment.2 By taking a holistic approach when starting or switching ARV therapy, it may be possible for HCPs to provide care that optimises wellbeing for people living with HIV and contributes to improving health-related quality of life.2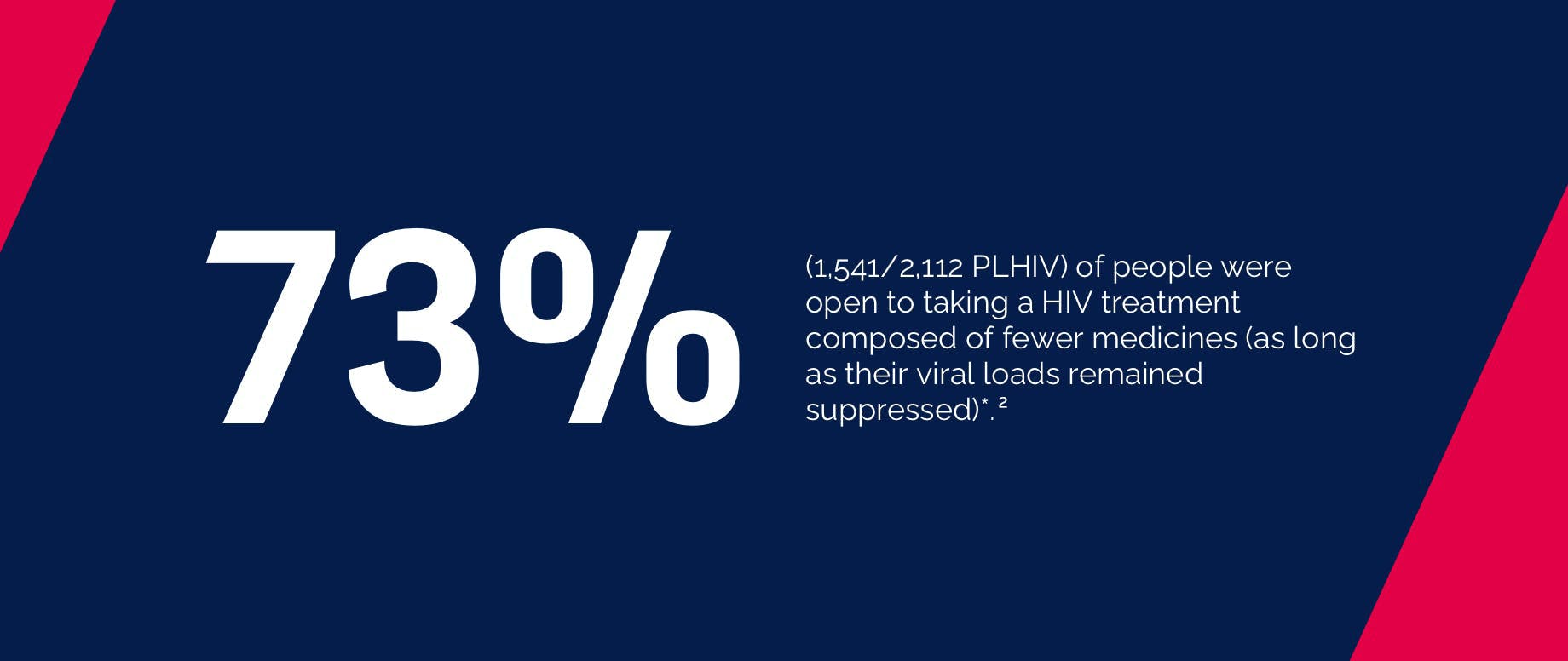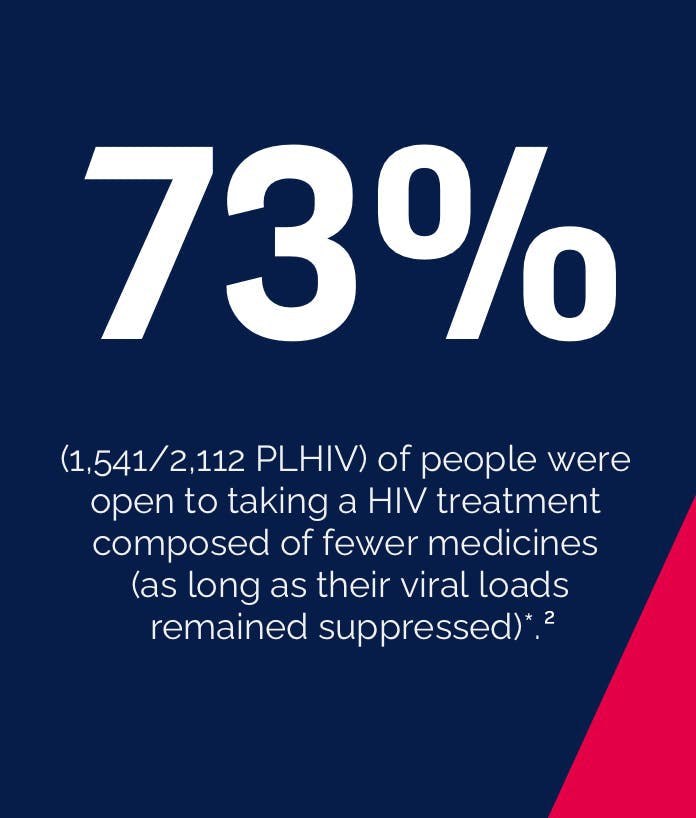 References:
Lazarus JV, et al. Beyond viral suppression of HIV – the new quality of life frontier. BMC Medicine 2016;14:94.
Okoli C, de los Rios P, Eremin A, Brough G, Young B, Short D. Relationship Between Polypharmacy and Quality of Life Among People in 24 Countries Living With HIV. Prev Chronic Dis 2020;17:190359. DOI: http://dx.doi.org/10.5888/pcd17.190359

Coutler A, Ellins J. Effectiveness of strategies for informing, educating and involving patients. BMJ 335(7609), 24–27 (2007).

ViiV Healthcare. Data on File – Positive Perspectives Survey 2017.

Chen, W. et al. Engagement with Health Care Providers Affects Self- Efficacy, Self-Esteem, Medication Adherence and Quality of Life in People Living with HIV. Journal of AIDS & Clinical Research 2013, 04(11).

*Total number of participants is 2,112 as the figures were calculated before the inclusion of additional data from Russia and South Africa
YOU MAY ALSO BE INTERESTED IN:
If you get any side effects, talk to your doctor, pharmacist or nurse. This includes any possible side effects not listed in the package leaflet. You can also report side effects directly via the Yellow Card Scheme at www.mhra.gov.uk/yellowcard or search for MHRA Yellowcard in the Google Play or Apple App store. By reporting side effects, you can help provide more information on the safety of this medicine.
If you are from outside the UK, you can report adverse events to GSK/ViiV by selecting your region and market, here.