NOTHING FOR US, WITHOUT US: THE POWER OF COMMUNITY-LED HEALTH RESPONSES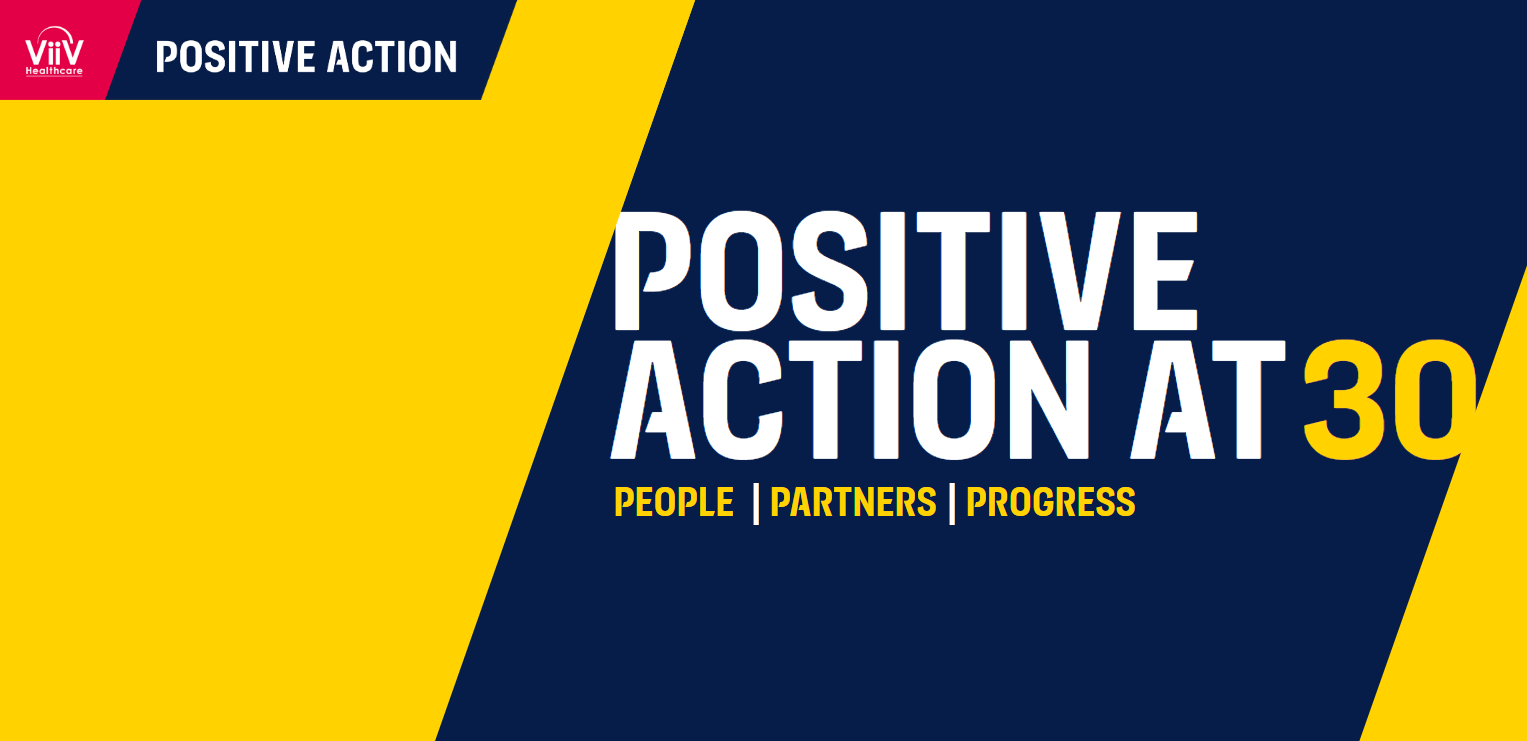 As Positive Action marks its 30th year, the need for investment and partnership in communities living with and affected by HIV has never been greater.
When it comes to solving a problem, who could be better placed to guide the solution than the people who are directly affected by it?
Within HIV care, often the people who need the most support have been left behind by health systems and are experiencing levels of poverty, stigma and discrimination that few of us can comprehend. Personally, I have found that the organisations making the biggest impact are often led by people who have faced and overcome similar challenges. They have a unique and invaluable perspective on the needs of their communities and the best ways of engaging with them.
For me, ViiV Healthcare's grant-giving programme, Positive Action, embodies this approach through working with organisations globally to champion people and communities to end AIDS. Positive Action has an agile approach to funding – we are led by our partners so that we can direct funds to address urgent issues and reach more people affected by HIV.
During a recent visit to Uganda with the Positive Action team, I saw first-hand the impact of a successful programme run by the Community Health Alliance Uganda (CHAU). CHAU leads several interventions to improve maternal and child health and empower young women. One is the mothers2mothers initiative to train young women, known as 'Mentor Mothers', to counsel other mothers living with HIV and their children, to make sure they access care and remain adherent to treatment. The Mentor Mothers also run a small business network in Uganda, which enables young women to produce and sell goods to support themselves and their families. While this is a seemingly simple concept, the stark reality is that without projects like this, some girls and young women are forced to turn to transactional sex to afford necessities such as sanitary products each month.

This is just one example of the progress being made in the HIV response since Positive Action was founded 30 years ago. But there is still so much more we can do, particularly for underserved communities.
While people continue to face new health challenges, we are determined to keep pace and accelerate our response to support communities affected by HIV. The Positive Action team is looking to help our partners in the best way possible to improve their programmes and support those who need it most. United in our shared goals, we are calling upon new organisations to support ViiV Healthcare's long-term mission of leaving no person living with HIV/AIDS behind.

If you get any side effects, talk to your doctor, pharmacist or nurse. This includes any possible side effects not listed in the package leaflet. You can also report side effects directly via the Yellow Card Scheme at www.mhra.gov.uk/yellowcard or search for MHRA Yellowcard in the Google Play or Apple App store. By reporting side effects, you can help provide more information on the safety of this medicine.
If you are from outside the UK, you can report adverse events to GSK/ViiV by selecting your region and market, here.