FROM PAGEANTS TO POLICY: RE-ENGAGING IN THE POWER OF PARTNERSHIPS FOR YOUNG WOMEN LIVING WITH HIV
At a time when the global HIV community is convening for the 23rd International AIDS Conference, we invited HIV advocate and Community Facilitator Martha Clara Nakato from the Sexual Reproductive Health and Rights (SRHR Alliance Uganda) who is also the Community of Action Facilitator for the WE LEAD program in Uganda and a former HER Voice Fund Ambassador, to share her insight on tackling the challenges young women living with HIV in Africa face and the role that partnerships have in the response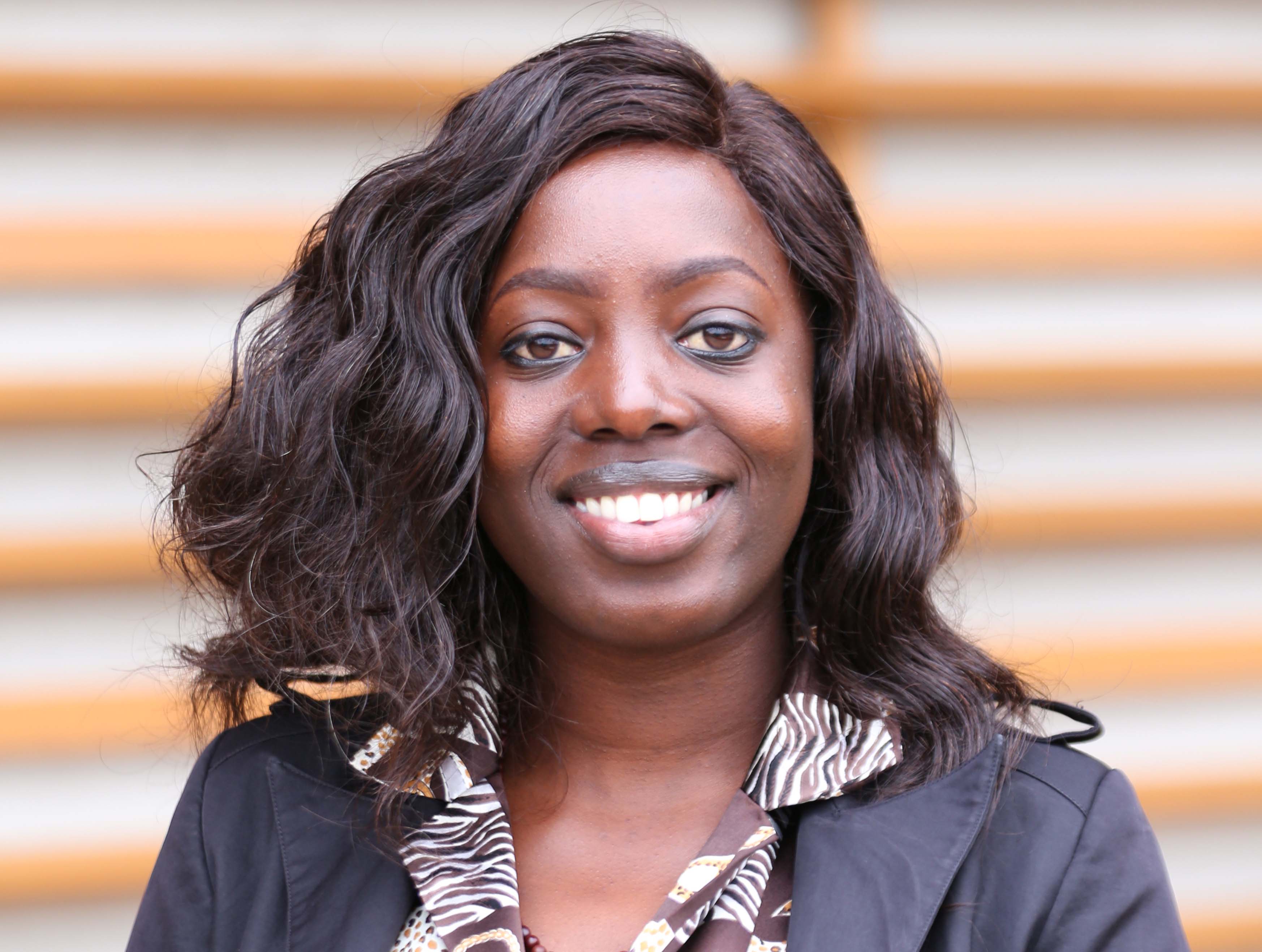 You might ask: what do beauty pageants and policy have in common? Well – not much, is the answer. Apart from me. I found my purpose as a peer mentor and as an HIV advocate through the Y+ Beauty Pageant, which brings together young people living with HIV in Uganda to embrace positive living and change their and society's perception of what HIV looks like. Before my participation in this pageant, I did suffer with internalised stigma; I was that shy girl with nothing apart from shattered dreams and a life of hopelessness. My initiation to the pageant opened my eyes to another, different side of living with HIV and allowed me to process the stigma and conflicting feelings I harboured. But my story is an exception, not the norm.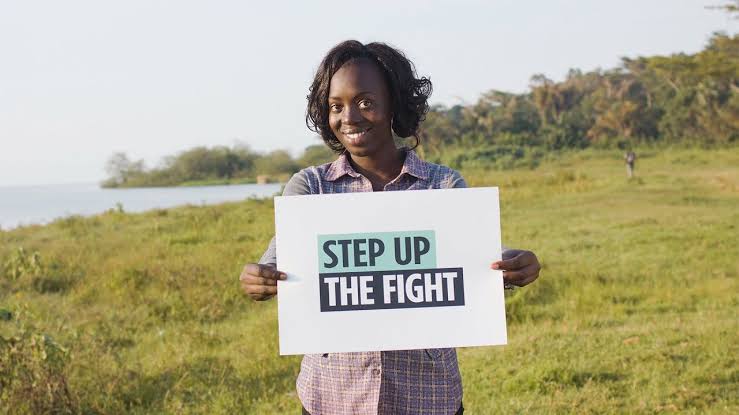 Martha Clara speaking up, supporting the Global Fund's 'Step Up the Fight' campaign
For many adolescent girls and young women, HIV/AIDS and the challenges it brings still present significant hurdles to progressing towards the lives they want to lead and dreams they desire to pursue in the future. Girls and young women in sub-Saharan Africa remain disproportionately affected by HIV: they are twice as likely to acquire it compared to their male contemporaries.1 Added to this, many are still left behind in several spheres and thus continue to face numerous sexual and reproductive health challenges not limited to teenage pregnancy, period poverty, gender-based violence, and exploitation. Existing gender inequalities also continue to exacerbate restrictions to the realisation of our fullest potentials. Many girls continue to lack access to basic health information and related resources they need to make informed decisions to look after their own health. The daily challenges faced by communities of adolescent girls and young women truly illustrates why cross-organisational partnerships and re-engaging in the problems at hand are so vital to the HIV response for underserved and over-burdened populations like us.
During my recent role as the Her Voice Fund Ambassador for Uganda, another Y+ initiative which is supported by the Global Fund and Positive Action, ViiV Healthcare's grant-giving programme for adolescent girls and young women, it became more evident that throwing money at a problem no longer cuts it. We need to re-organise communities, encourage a shift from simple problem-solving towards strengthening resilient systems that address structural challenges, speak to realities, and impactfully sustain change. This is particularly important as we re-emerge from the COVID-19 pandemic and re-engage with the HIV response. To achieve this, initiatives should be owned and sustained by the communities they are designed to support.
Adolescent girls are very diverse with unique and differing needs. Organisations and funders need to engage with this population in a much more meaningful way without simply assuming they know what girls want. We are NOT beneficiaries – we are equal partners for change. We need to be involved in the development of programmes that support our needs. This is true active partnership. Through having more integrated programmes that address the diverse needs of diverse groups of young women, this can lead to economic empowerment and subsequently support women in leadership positions to advocate for their own needs and those of their community.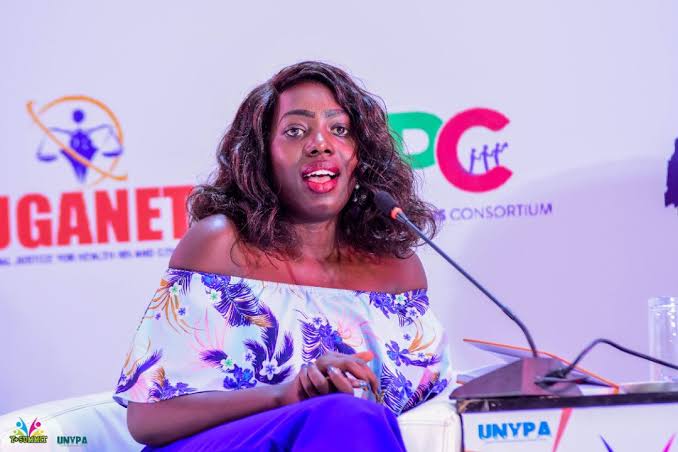 Martha Clara has also been involved with the Uganda Network of Young People Living with HIV & AIDS (UNYPA)
Aligned with the theme of AIDS 2022, the need to re-engage at all levels is clear if we want to harness the power of partnerships and drive meaningful progress. It is about combining our collective voices and efforts to create bigger impact. I believe we have progressed over the years, through our undeniable solidarity and shared responsibility. However, there are still many missed opportunities to streamline and amplify our actions for mostly populations that continue to be left behind such as adolescent girls and young women. Partnerships are critical for maximising investment in initiatives that address these challenges, but it is crucial for donors to understand that to achieve a strengthened system, this effort should be complementary, not competitive. Now is the time to re-engage with the human side of HIV and adopt an approach where all stakeholders look at one another as collaborators sustaining the support. In other words, the problem at hand should always unite us.
If you get any side effects, talk to your doctor, pharmacist or nurse. This includes any possible side effects not listed in the package leaflet. You can also report side effects directly via the Yellow Card Scheme at www.mhra.gov.uk/yellowcard or search for MHRA Yellowcard in the Google Play or Apple App store. By reporting side effects, you can help provide more information on the safety of this medicine.
If you are from outside the UK, you can report adverse events to GSK/ViiV by selecting your region and market, here.