#CHANGINGHIVCARE FOR OUR COMMON HEALTH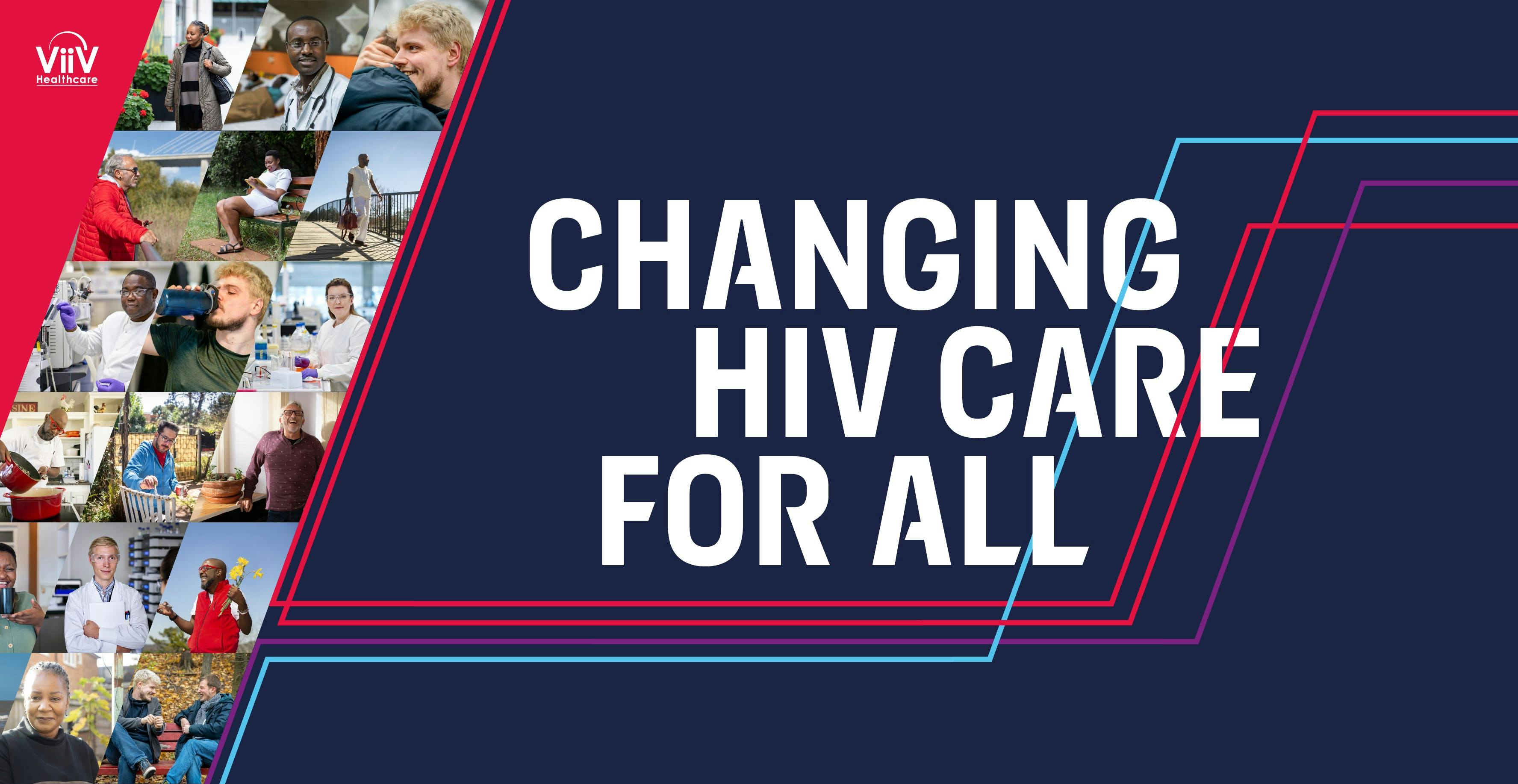 Our commitment to #ChangingHIVCare
#ChangingHIVCare is a long-term goal that involves everyone in the community working together to help shape a better healthcare future for all. It is something that we are calling our Common Health.

Together with the HIV community, we can shine a light on the health inequalities impacting underserved populations and identify the clinical and policy initiatives that will truly deliver improved quality of life for all.

We recently held a collaborative event hosted by NAM Aidsmap's Susan Cole, who was joined by an incredible, diverse panel of experts. This panel included Denis Onyango, Erika Castellanos, Florence Eshalomi MP, Ian Hodgson, Luca Stevenson, Magda Ankersztejn-Bartczak, Marc Thompson, Dr Ricardo Leite MD MP, and Dr Vanessa Apea (Ricardo, Florence and Marc were not paid for their participation in the event). Find out more the expert panellists here.

The group explored a range of topics that uncovered new insights into how we can work together to co-create inclusive polices and solutions that go beyond biomedical issues. They discussed how building positive partnerships and championing community leaders could have real-world impacts on HIV treatment and care. Their points about personalising care highlighted the unmet needs of underserved groups within the HIV community and quality of life conversations sparked actionable solutions for all.
We were inspired by the energising conversation that took place, along with the progress we made in establishing an action plan that can address the barriers faced by underserved communities in both access to HIV care and improving quality of life.
Together we can build a Common Health that leaves no one behind. #ChangingHIVCare

IT'S ABOUT LESS TALK, MORE ACTION.. WE'VE BEEN TALKING ABOUT WHAT NEEDS TO BE DONE, BUT IT'S ABOUT ACTIONING THOSE THINGS.

Community events
If you missed any of our events, or if you want to revisit the discussion, watch the videos below and listen to the important conversations that took place. Watch now and be a part of the discussion using the hashtag #ChangingHIVCare.
Post-EACS 2021 – Building a Common Health for all
Post-IAS – Building a Common Health SUMMARY
Post-IAS – Building a Common Health
The Common Health priorities driving the conversation
These priorities were voted for by the audience (65 respondents) during the post-IAS community event, our first community discussion on taking action to improve quality of life for people living with HIV. The audience chose their top two policy/clinic priorities from six that were identified by the expert panellists.
Which policy actions will make the biggest impact to quality of life for people living with HIV (PLHIV)?


Which clinic actions will make the biggest impact to quality of life for people living with HIV (PLHIV)?


WE [PLHIV] ARE SO MUCH MORE THAN OUR VIRAL LOADS AND CD4 COUNT.

KEY THEMES RAISED AT OUR MOST RECENT COMMUNITY EVENT
To learn more about the unique insights from underserved communities that are changing HIV care for all, watch the event recording above.
BUILDING PARTNERSHIPS
"Partnerships - it's always been about partnerships. Collaboration between healthcare workers, governments, providers and communities."
PERSONALISED CARE
"We need to look at the holistic needs of the individual throughout the lifecycle of the person but also with the flexibility that what QOL means for people may change over time."
MEASURING QUALITY OF LIFE
"If we're going to talk about QoL and having a metric, we need to first come to an understanding that QOL needs to go beyond biomedical issues."
DIVERSIFYING U=U
"U=U - people may not realise what undetectability means, because very often front facing campaigns, messaging and imagery doesn't actually feature us, people from black and brown communities"

– Marc Thompson (No fee accepted for participation)

COMMUNITY LEADERS
"We all have a role for action, but we have to work together."
If you get any side effects, talk to your doctor, pharmacist or nurse. This includes any possible side effects not listed in the package leaflet. You can also report side effects directly via the Yellow Card Scheme at www.mhra.gov.uk/yellowcard or search for MHRA Yellowcard in the Google Play or Apple App store. By reporting side effects, you can help provide more information on the safety of this medicine.
If you are from outside the UK, you can report adverse events to GSK/ViiV by selecting your region and market, here.