POSITIVE PATHWAYS: U=U BREAKTHROUGH IN US SOUTHERN CITIES
The Undetectable=Untransmittable (U=U) message was launched in early 2016 by a group of persons living with HIV (PLHIV) to dismantle HIV stigma, encourage treatment uptake, adherence, and motivate patients to stay in care. Findings from PARTNER, the second phase of the PARTNER study, provided conclusive evidence that U=U is as applicable to gay, bisexual, and other men who have sex with men as it is to male-female couples. Despite significant efforts to promote knowledge of U=U, much of the U.S. population has limited knowledge of U=U which likely contributes to the continuation of HIV stigma and limits accurate information from reaching the majority. The long-term objective of this study is to attempt to explain how an idea or product gains momentum and diffuses or spreads over time through a specific population or social system. The end result of this diffusion is that people, as part of a social system, adopt a new idea, behaviour, or product.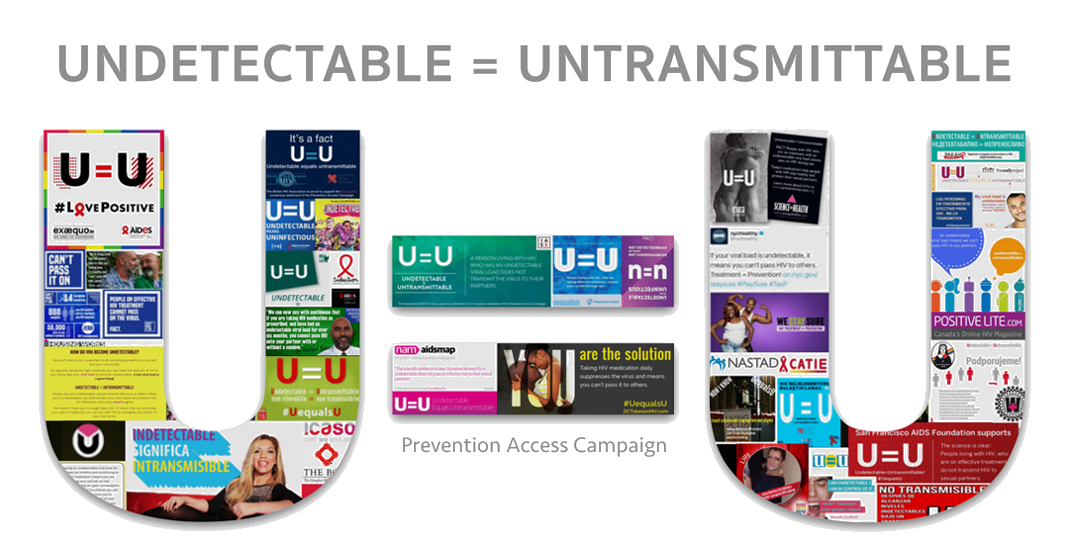 Design
A mixed-methods methodology including qualitative focus groups and a quantitative survey of HIV+/- MSM and health care providers across both states. The sample of this project includes 400 participants per site and 800 total participants across both states that will participate in a quantitative survey.
Primary objectives
Determine reach of the diffusion intervention (U=U message) in Mississippi and Alabama (Urban and Rural)
Better understand context for implementation across different audiences using social media and other virtual approaches.
Conclusions
Large increases in awareness, believability, and acceptance support the idea that the communications campaign had a substantial impact.
A larger increase in Mississippi than Alabama could reflect the effect of the peer-to-peer engagement.
Six in ten HIV-Negative MSM (58%) are not seeing an HCP. Those who do are more aware and somewhat more accepting of U=U than HIV-Negative MSM who are not seeing an HCP.
Although only 26% of MSM recognized characters in the social media ads, recognition is linked to all the key metrics, suggesting that the social media advertising was successful.
Collaborators
Jeff Henne
Bruce Richman
Murray Penner
Cameron Kinker
Setting
Alabama (Urban and Rural)
Mississippi (Urban and Rural)
Location
U.S.A.
Duration
Sep 2020 – Oct 2021
Category
Stigma and Discrimination
NP-GBL-HVU-WCNT- 210057 | March 2022
If you get any side effects, talk to your doctor, pharmacist or nurse. This includes any possible side effects not listed in the package leaflet. You can also report side effects directly via the Yellow Card Scheme at www.mhra.gov.uk/yellowcard or search for MHRA Yellowcard in the Google Play or Apple App store. By reporting side effects, you can help provide more information on the safety of this medicine.
If you are from outside the UK, you can report adverse events to GSK/ViiV by selecting your region and market, here.