As the only company solely focused on HIV, ViiV Healthcare is pioneering the way for HIV implementation science in the biopharmaceutical space.
We are committed to investing in implementation research alongside clinical efficacy trials to identify the best strategies for making a difference in the treatment and prevention of HIV.
In 2020, global statistics showed…
38 million People living with HIV
1.5 million People acquired HIV
Determining factors for successful implementation is necessary if we want to maximize the impact of available treatment and prevention strategies today and in the future. Implementation science can contribute to a better understanding of how to implement solutions and ensure that as many people benefit from the life-saving treatments and prevention medications for HIV.
Finding solutions to bridge the gap between clinical research and HIV care and prevention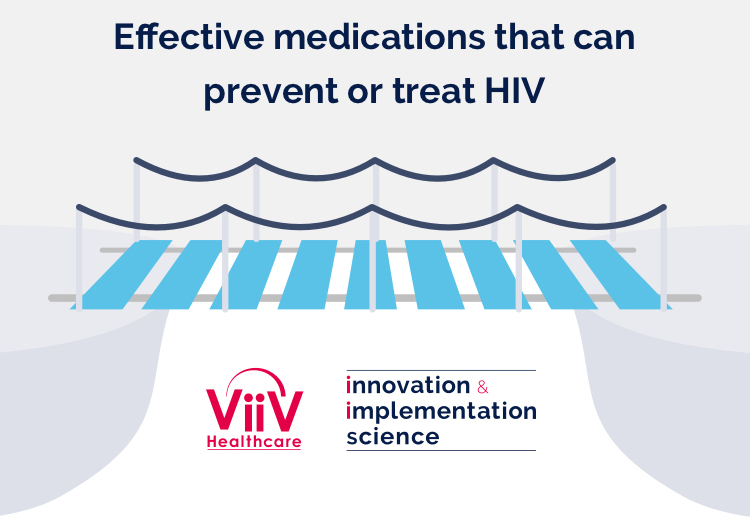 Improving outcomes in HIV care and prevention – from increased testing, diagnosis, retention in care, and greater community viral load suppression – is a win-win for all, including individuals, public health community, researchers and industry.
We partner with researchers, public health leaders, academia, governments, community organizations, and others to increase the value and utilization of implementation research data with a clear focus on improving the lives of those affected by HIV and preventing acquisition of HIV.
NP-GBL-HVU-WCNT-210007 | June 2021