NAM publishes a wide range of print and digital materials for all communities affected by HIV and those working to support them. Last year NAM's website, aidsmap , received over 6 million visits and 78% of the HIV-positive visitors agree that the information helps them to live better with HIV.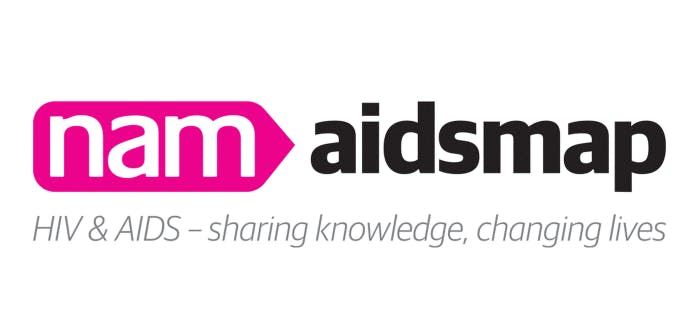 NAM aidsmap (formerly known as National AIDS Manual) works to change lives by sharing information about HIV and AIDS, enabling individuals and communities affected by HIV to protect themselves, care for others, advocate for better services and challenge stigma and discrimination.
NAM was founded by Peter Scott in 1987, when he was working at the London Lesbian and Gay Switchboard. At that time there was extensive misinformation about HIV and AIDS, much of it causing confusion and homophobia.
Peter and a group of committed volunteers set about creating a source of calm, authoritative and trustworthy information on which those living with HIV in the UK could rely. Thus, the National AIDS Manual was born.
Since then, NAM's users have grown and diversified within the UK and worldwide. We are constantly revising, rewriting and adapting information to take account of new needs and developments.
As NAM now produces much more than just the 'Manual', we have become known simply as NAM. We currently publish a wide range of print, online and other digital materials for all communities affected by HIV and those working to support them.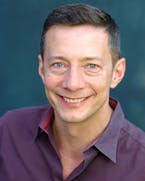 Matthew Hodson,
Executive Director - NAM aidsmap
Lack of quality, clear, accurate and up-to-date information is a major challenge that prevents individuals with HIV from accessing healthcare services and lessens the likelihood that an individual will have success with self-management and long-term treatment. Too often people living with this virus feel they cannot talk to their healthcare professional or ask questions and, as a result, they feel removed from the decision-making process.
A consequence of this is worsening health outcomes. Having independent, clear and accurate information enables individuals and communities affected by HIV to engage with and improve healthcare services, take part in their disease management and challenge stigma and discrimination.
Even those who are fully linked in to care pathways may experience ill-health as a result of HIV. People living with HIV are, as a group, getting older. Ageing draws complications into the mix, not least potential comorbidities which may impose health limitations or, if treated, can give rise to drug-drug interactions. Information about the conditions and, critically, how to prevent them in people with HIV is necessary to address these complications.
It's equally important to increase access to quality information for health workers. It is critical that they have all the information they require to make informed decisions and provide the necessary support to their HIV-positive patients. This is a challenge particularly in resource-poor settings where infrastructure and training may be lacking.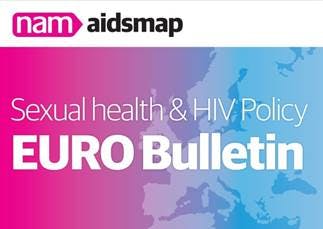 NAM's mission is to provide trustworthy information that helps support people living with HIV, enabling them to:
Take control of their lives and their healthcare
Understand and adhere to their treatment
Better communicate with healthcare staff
Live longer, healthier and better quality lives
NAM provides resources and information for healthcare professionals to:
Deliver the best possible services for people with HIV
Offer the most effective support for people living with HIV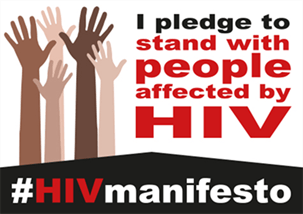 Access to quality information is critical to enable individuals and communities affected by HIV to protect themselves, care for others, advocate for better services and challenge stigma and discrimination.
There are now more people living with HIV, both here in England and globally, than at any previous time. This is reflected in increasing use of NAM's information resources. The website, aidsmap.com, is a truly global resource and is viewed over 6 million times every year. We publish more original independent HIV treatments news than any other organisation (c350 reports every year) alongside over 2,000 carefully selected stories from other reputable sources. A core component of the coverage is reporting from all the significant scientific and social science HIV-related international conferences.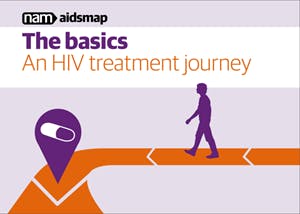 While almost a third of visitors to the aidsmap website are health care providers and others professionally involved with HIV or public health, most of the visitors are individuals seeking more information about HIV for their personal interest, many of them people directly affected by HIV. Every day we provide the most up to date news about HIV treatment, care and prevention. NAM's scientific news coverage on HIV, viral hepatitis and tuberculosis is internationally recognised as a key means of disseminating the latest innovations in HIV treatment, care and prevention to a global audience. We produce bulletins using lay people's language to ensure the widest possible audience.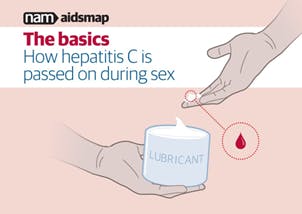 Each bulletin contains numerous links back to the more advanced, technical stories, or to more detailed background information, for those that require it. It is by using this dual approach (combining technical and lay language, with cross linking) that we have succeeded in reaching such a broad audience so credibly.
Last year NAM was proud to partner with the International AIDS Society once again as official provider of online scientific news for the 2016 International AIDS Conference in Durban, South Africa. We delivered email news bulletins from the conference to over 50,000 subscribers, with translated versions in Spanish, French, Italian, Portuguese and Russian. We also delivered tailored news bulletins from a further six international conferences. NAM was also a news provider for UNAIDS on issues relating to its 90-90-90 strategy, this coverage being among the most popular news stories on the site.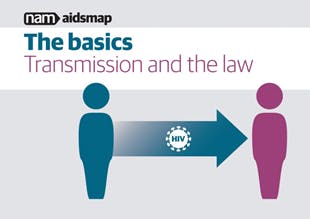 Last year NAM's website, aidsmap, received over 6 million visits. More than 98% of respondents to the aidsmap website user survey agreed that aidsmap provides them with useful information. 95% of visitors said that they would recommend aidsmap to people similar to themselves and 78% of the HIV-positive visitors to the site agreed that the information they get from aidsmap helps them to live better with HIV.
Here are just some of the comments that users of the services have shared:
Excellent collection of useful information on HIV, STI and gay sexual customs; appropriate news on scientific approaches in regards to HIV, PrEP, STI.

Complex medical and pharmaceutical matters are explained in plain English, in an informative manner that even a retired engineer like me can understand. •it's one of my 'go to' sites when I want clear easy to understand information for myself or for others.
aidsmap is a major reason why I'm alive, healthy and working today. Thank you to everyone who's working there now and contributed in the past.
Many information and news site and bulletins use the learning they gain to disseminate among others, including to HIV support services and groups: "I use information from the bulletins) as a means of ensuring I have all the up to date information to ensure I provide the best possible Peer mentoring journey for those I mentor."
Information helps to ensure that dialogue between patient and healthcare providers is informed and up to date: "These days it gives me valuable insights into what's coming over the horizon in treatment and prevention - I need to be almost as well informed as my clients (or sometimes better!)"
NAM acts as a platform to ensure that clear, accessible information reaches those who need it most: "The fact that someone with expert HIV knowledge has reviewed new publications and summarised them is just brilliant!"
Providing information, in itself, can help to reduce feelings of isolation: "It is good to read HIV update because apart from my HIV consultant, who I only see every 4 months, I have no other contact because HIV is still not openly discussed like other topics.