FREQUENTLY ASKED QUESTIONS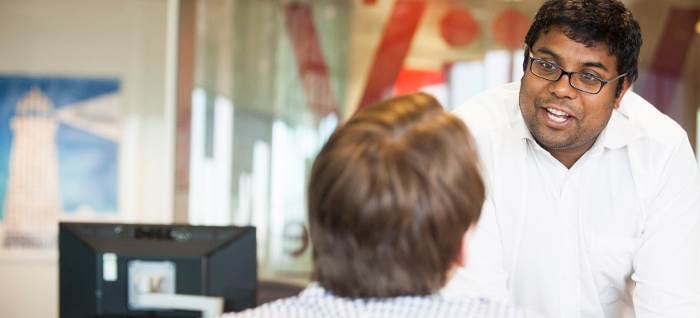 What will happen to my details if I apply online?
If you're applying for a specific opportunity, HR will initially screen your application before forwarding it to the department concerned. If you're using the Personal Profile Service which enables you to be sent information on vacancies, your profile will be assessed against new openings, and you'll receive an email alert for those which match your requirements. If you would like to set up your own profile, please see the 'How to apply' section
I have responsibilities outside work as a carer. Can I still have a career with ViiV Healthcare?
Emphatically yes. Wherever possible, we actively encourage flexible working practices. Many of our employees who are also parents and carers are able to manage their work comfortably around their outside commitments. Because we value your talent and commitment, we'll do all we can to help you live the life you want.
Why is GSK referenced on documentation and information relating to ViiV Healthcare?
In 2009 ViiV Healthcare was originally created as a result of a joint venture between GSK and Pfizer to create a specialist HIV company, before being joined by Shionogi in 2012. We are an independent company but are able to draw on the proud history and resources at GSK. As a result of our connection with GSK, we use some of the support systems and infrastructure provided by the GSK Group and affiliates (this includes the other companies within the GSK Group). This means that during the course of your application to ViiV Healthcare, you will see reference to GSK systems and processes.
How long before I'm eligible for financial benefits such as GSK shares?
Under TotalReward (which is GSK/ViiV Healthcare's mechanism for rewarding you for your contribution and includes, pay, shares, savings plans, health, lifestyle benefits and development), you automatically become a member of our pension scheme the moment you join. You can also take advantage of our one-for-one annual ShareReward in your first year.
How easy is it to move between functions? There are no barriers at all to prevent you switching between functions at ViiV Healthcare. If at some point you see a way that your skills could fit elsewhere in the organisation, the first step would be to raise it with your manager as part of your regular personal development plan discussions.
Do you have a structured development process?
Given the size, complexity and global reach of our business, the avenues for developing your skills and your career are too numerous to be listed here. You can be assured, though, that personal development is constant, because we strongly believe in giving people the scope to set and realise their own goals. If you want to make the best of yourself, we'll encourage you all the way.
Is there an opportunity to move from ViiV Healthcare into GSK?
Due to our close connection with GSK, if you identify a role within GSK and are considered a suitable candidate following conversations with your line manager, you can apply for the role and if successful, would be able to move from ViiV Healthcare to GSK, with continued employee benefits.
What are the ViiV Healthcare core values?
Our culture is summed up in the values we expect all our employees to embrace; Innovation, Trust, Passion, Integrity and Resilience. Our values are pivotal to the way we operate and our employees are people with high integrity who make good, honest decisions with patients in mind. Find out more about our culture and values
What is ViiV Healthcare's commitment to diversity?
We believe in creating an inclusive environment, in which the knowledge, style and experience of each employee is valued for what it has to offer. Absorbing personal and cultural perspectives from all sections of the community enriches our business culture, and deepens our understanding of our healthcare responsibilities worldwide.
What do I do if I have any technical problems with the application form?
Not all computer programmes are wholly compatible with our online application form, and you may encounter difficulties with cutting and pasting. For a step-by-step guide to online applications, see "How to apply".
How do I submit supporting documents with my CV e.g. relevant research papers, chemical studies etc to support my application?
If you would like to submit relevant research papers or a more detailed scientific CV to support your application, you will be given the option of uploading up to three documents of up to 150KB size at the end of the application process.
Do I need a work permit to apply?
We are unable to employ anyone who does not have the right to work in the country the job is based in. Work permits can only be applied for if highly specialised roles have been impossible to fill by eligible candidates and all in-country employment sources have been exhausted.
How many jobs can I apply for?
Only apply for jobs that match your skills, knowledge and experience. If you apply indiscriminately for jobs you're not qualified for, you're likely to be disappointed by the outcome.
What qualities do you look for in an applicant?
We look for people with the passion to make a difference in HIV. We are inspired by people with the enthusiasm of entrepreneurs who are excited by the constant search for innovation. In our fast-moving world, we value your contribution and passion for what you do, together with performance achieved with integrity.