MANAGING HIV TREATMENT SIDE EFFECTS
Different medicines can cause different side effects which may be short-term, long-term or due to drug-drug interactions. These may be the result of the drugs being used to treat HIV – not because you're doing anything wrong.
To ensure your treatment is the best possible option for you, it's important that you don't hide or ignore anything you're experiencing. If you do experience side effects from your HIV medication remind yourself that it's not your fault. Most can be managed with help from your healthcare team, so you don't have to put up with them.
KEEPING TRACK OF YOUR SIDE EFFECTS
When taking your medicine, keep track of any side effects you have so you can discuss them with your healthcare team. This includes smaller issues but it's especially important if the side effects are bothering you so much that you feel they are impacting your quality of life.

Once your healthcare team is aware, you can work together to find a solution.
Speaking up about your side effects

Sarah talks about her relationship with her doctor and how together they manage the side effects she experiences from taking multiple medications.
Opening up to others can help build confidence

Samantha talks about how her initial treatment didn't fit into her lifestyle and the side effects she had. Initially Samantha didn't speak with her doctors, but then built up the courage to talk to them.

Making a note of your side effects

Side effects from your HIV medication aren't something you have to just accept. It's a good idea to note them down so that you don't forget.
A good starting point is to think about:
What symptoms did you experience? How often and how long did you experience them for?
How severe were they? For example, did they stop you from doing any everyday activities or make you miss an event?
Did you try anything to alleviate the symptoms? If so, did it work?
You can then bring your notes to your next appointment to discuss them with your doctor or healthcare team.
Alternatively, you can fill in this downloadable Side Effects Checklist.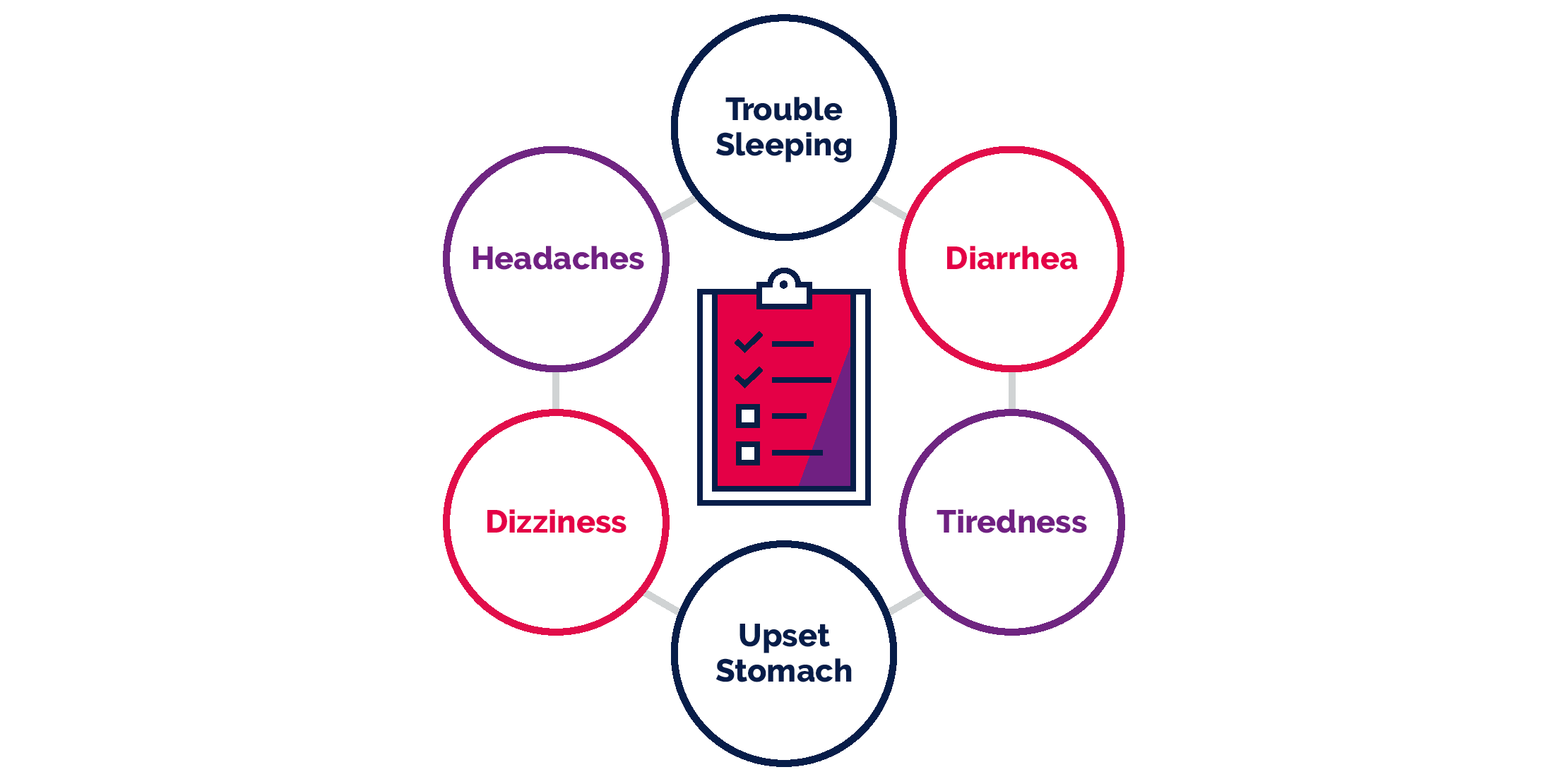 Some side effects aren't always obvious

Sometimes HIV treatment side effects can come on quite slowly, so it's important that you remain aware of your health and wellbeing. Hear how Tom lived with side effects for 18 months before finding a treatment that works for him.

NP-GBL-HVU-WCNT-210094 | March 2022

NP-GBL-HVU-WCNT-210085 | March 2022
If you get any side effects, talk to your doctor, pharmacist or nurse. This includes any possible side effects not listed in the package leaflet. You can also report side effects directly via the Yellow Card Scheme at www.mhra.gov.uk/yellowcard or search for MHRA Yellowcard in the Google Play or Apple App store. By reporting side effects, you can help provide more information on the safety of this medicine.
If you are from outside the UK, you can report adverse events to GSK/ViiV by selecting your region and market, here.