NEW HIV AWARENESS IN PRIMARY CARE CAMPAIGN LAUNCHED TO INCREASE PRIMARY CARE HIV TESTING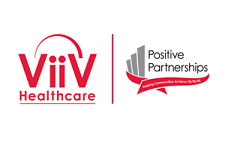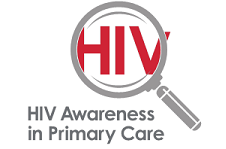 TUESDAY 20th SEPTEMBER- Today marks the launch of the HIV Awareness in Primary Care (HIVAP) campaign to engage GPs in HIV testing. With early diagnosis and prompt treatment, people living with HIV can lead normal lives.1 However, a major challenge for the UK remains the timely diagnosis of HIV in order to start lifesaving treatment and prevent onward transmission. Two out of five people newly diagnosed with HIV are diagnosed at a late stage and this statistic remains stubbornly high.2
Research shows that up to three quarters of patients presented to their GP with signs and symptoms of HIV in the one to three years before diagnosis,3,4 highlighting that GPs could play an important role in helping to reduce late diagnosis. The HIVAP campaign is designed to break down the barriers to HIV testing perceived by some GPs, and empower them to adopt HIV testing as part of differential diagnosis. The campaign has been developed by the HIVAP group, a taskforce of leading GPs with expertise in HIV and sexual health, training and behaviour change with support and funding from ViiV Healthcare.
"Individuals most at risk of late diagnoses are those who do not engage with sexual health services, most often because they do not consider themselves to be at risk. However, many of these patients commonly present to their GP with signs or symptoms related to HIV and a simple intervention like HIV testing in primary care can ultimately save lives," said Dr Will Ford-Young, GP at Broken Cross Surgery with expertise in HIV and sexual health. "Routine antenatal HIV testing has already been a big success. Our goal is to normalise HIV testing as part of the differential diagnosis in primary care to pick up cases of HIV earlier, when the chances for successful treatment are much greater."
The campaign is currently being piloted by member practices of NHS Southwark Clinical Commissioning Group (CCG), with the aim to roll it out across more localities in 2017. "There are barriers holding GPs back from testing for HIV. They may not think it's a problem in their area, or be unfamiliar with the signs and symptoms. Or they may be concerned about the reaction of the patient when being offered the test, or what to do if it comes back with a positive result," said Dr Jonty Heaversedge, GP and Chair of NHS Southwark CCG. "As part of the campaign's Southwark pilot, we are working with GPs to raise awareness about when to test and how to talk about it. Our message to GPs is simple – when you see unexplained signs and symptoms, don't think twice, think test."
To visit the HIVAP campaign website and to view the #changethefaceofHIV film, please visit the website at: changethefaceofhiv.co.uk
The HIVAP campaign is a non-promotional campaign supported and funded by ViiV Healthcare's Positive Partnerships programme.
- ENDS -
Notes to Editors
Late diagnosis of HIV is indicated by a CD4 count of less than 350 cells/mm3. The lower the CD4 count, the greater the damage to the immune system and the greater the risk of serious opportunistic infections. A CD4 count range for someone without HIV is 500 – 1500 cells/mm3.
About the HIV Awareness in Primary Care (HIVAP) campaign
The HIVAP campaign is a platform developed for GPs, by GPs. Our aim is to increase HIV testing in primary care by raising awareness of the signs and symptoms of HIV together with the important issue of late diagnosed HIV.
About ViiV Healthcare
ViiV Healthcare is a global specialist HIV company established in November 2009 by GlaxoSmithKline (LSE: GSK) and Pfizer (NYSE: PFE) dedicated to delivering advances in treatment and care for people living with HIV. Shionogi joined as a 10% shareholder in October 2012. The company's aim is to take a deeper and broader interest in HIV/AIDS than any company has done before and take a new approach to deliver effective and new HIV medicines, as well as support communities affected by HIV. For more information on the company, its management, portfolio, pipeline, and commitment, please visit www.viivhealthcare.com.
For more information, contact
Sophie Kinsella, HAVAS Just::
Sophie.kinsella@havas.com
020 8877 8447
Harriet Smith, HAVAS Just::
Harriet.smith@havas.com
020 8877 8430
References:
[1] May M, Gompels M, Delpech V. et. Al. (2014). Impact on life expectancy of HIV-1 positive individuals of CD4+ cell count and viral load response to antiretroviral therapy. AIDS. May 15; 28(8):1193-1202.

[2] Public Health England: HIV New Diagnoses, Treatment and Care in the UK. 2015 report, published October 2015.

[3] Burns F et al. (2008). Missed opportunities for earlier HIV diagnosis within primary and secondary healthcare settings in the UK. AIDS. 22(1):115-22.

[4] Dorward J et al. (2012). Opportunities for earlier diagnosis of HIV in general practice. Sex Transm Infect 2012;88:524.

If you get any side effects, talk to your doctor, pharmacist or nurse. This includes any possible side effects not listed in the package leaflet. You can also report side effects directly via the Yellow Card Scheme at www.mhra.gov.uk/yellowcard or search for MHRA Yellowcard in the Google Play or Apple App store. By reporting side effects, you can help provide more information on the safety of this medicine.
If you are from outside the UK, you can report adverse events to GSK/ViiV by selecting your region and market, here.