EACS 2021: THIS YEAR'S HOT TOPICS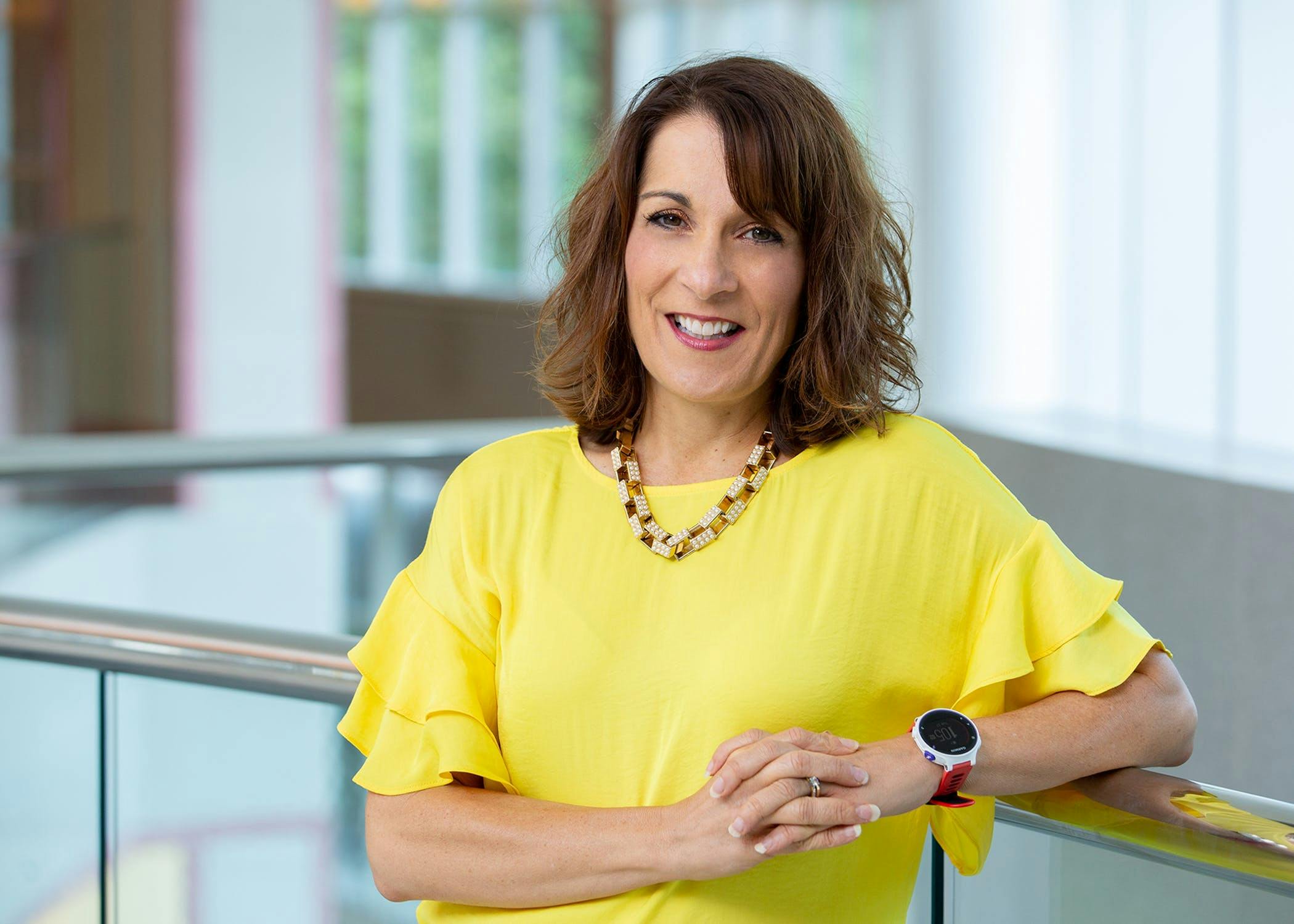 By Dr Sherene Min: Head of Clinical Development, ViiV Healthcare
The 18th European AIDS Conference (EACS) is right around the corner. This year will be the first-ever hybrid conference – an exciting opportunity to mix the best of virtual events and to finally come together in person again.
This year's theme is 'Crossing Borders', and it's never been more important for us to do so and connect as a community. Many of us with an infectious diseases background have been pulled into the COVID fight. Conferences like EACS are vital opportunities to connect on an emotional, personal, and scientific level to share the things we've learnt and experienced.
As well as the second year of the pandemic, this year's conference marks another historic anniversary – 40 years since the first documented cases of AIDS. The stigma we've seen around the COVID vaccine rollout, in many ways, reflects the stigma that we've dealt with in the HIV community for the past four decades. It will be interesting to see what learnings we can take from our experiences with COVID and apply to the ongoing fight against HIV.
Despite the significant impact of the pandemic on our community, great progress and huge scientific advancements continue to be made. There's much I'm looking forward to at this year's conference:
Making progress

A hot topic at this year's conference will be how we, as a medical community, are looking to roll out new forms of treatment which may enable us to reach, and better support, a wider group of people living with and affected by HIV. EACS is a great place to discuss emerging science, and prevention treatments will be critical as we continue to move forwards. It's an area I'm looking forward to seeing a renewed focus on, after two years of resources being diverted elsewhere.
EACS also provides a great opportunity to share data on existing therapies in the market – to understand what's working well and where we can improve. ViiV has always focused on how we can implement our science in the real world, so continuing to see the data from our key studies will be another thing to look out for. I look forward to the learnings we can take from data around efficacy and safety of treatments, to help identify unmet needs and keep improving the lives of people living with HIV, and prevent new infections in communities at risk.
Women & HIV

One such group currently facing unmet needs is women living with HIV. Through data, we've come to see that HIV treatment impacts women and men differently for a host of different reasons. But even though women (older than 15) account for 52% of the global HIV population, on average they only represent 19% of those included in HIV treatment and prevention studies. Under-represented groups require treatment options that take their different needs into account.
ViiV Healthcare is working to increase the awareness and focus on women in HIV research. As a medical community, we need to expand the involvement of women in the drug development process and, specifically, increase the number of women enrolled in all stages of clinical trials. And EACS is a vital forum for discussing how we start to reach and talk to people about this beyond the borders of our existing HIV community.
Fighting health inequality

There's a huge amount to be learned from the COVID vaccine rollout about health disparities and supporting underserved communities. Access to healthcare remains an ongoing challenge in the fight against HIV.
We need people to start seeing HIV as a global issue, just as we have started to with COVID. We live in an inherently connected world, and that's not going to change. An issue affecting one community will affect, and needs the support of, all.
I'm looking forward to the talks which address these health inequities and how we as a community can address them.
Here until HIV isn't
As ever, we remain focused on our ultimate goal – a scalable cure for HIV. I'll certainly be looking out for any data at EACS that could help lead us there. No great things are achieved alone – and the same is true for our research community. Finding a cure will require the bringing together of researchers from multiple academic institutions, as well as the private sector, community and government partners to share common resources, data and methodologies.
ViiV has 50 active collaborations worldwide, and I look forward to seeing what new connections we will make at EACS 2021.
See you all there!
If you get any side effects, talk to your doctor, pharmacist or nurse. This includes any possible side effects not listed in the package leaflet. You can also report side effects directly via the Yellow Card Scheme at www.mhra.gov.uk/yellowcard or search for MHRA Yellowcard in the Google Play or Apple App store. By reporting side effects, you can help provide more information on the safety of this medicine.
If you are from outside the UK, you can report adverse events to GSK/ViiV by selecting your region and market, here.