CASE STUDY: YOUTH SERVICE ORGANISATION
COMPREHENSIVE EVALUATION OF ADOLESCENTS HIV TESTING AND TREATMENT OUTCOMES
Youth Service Organisation is a youth-led organisation that involves, educates, and inspires underprivileged youth on health improvement.
Positive Action supported a project to collaborate with HIV clinics to research the availability of and accessibility of services in HIV testing, treatment and adherence, linkage and retention of adolescents in care, and outcomes among adolescents in six hotspots cities of Rwanda.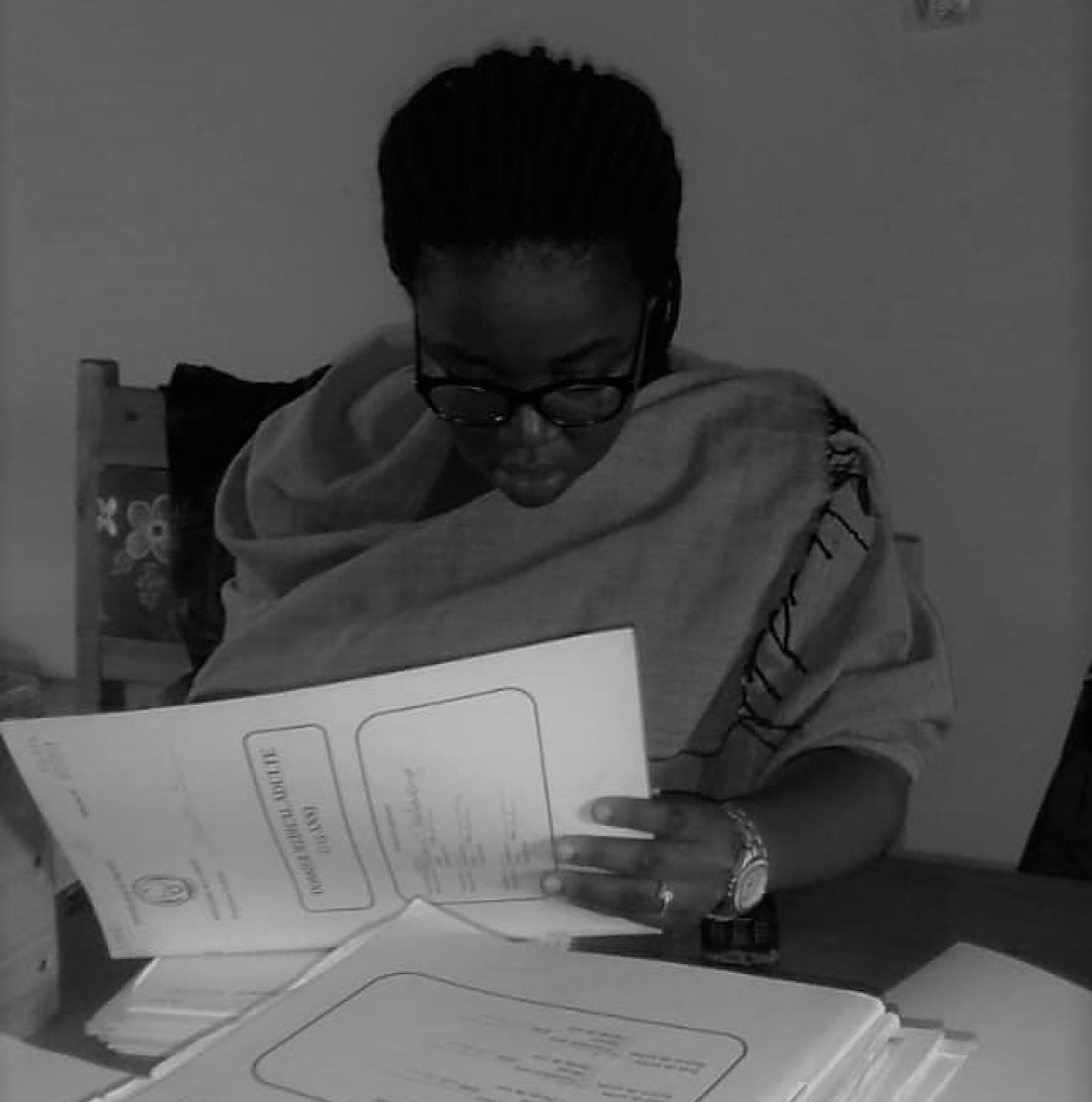 YSO team member, Esther Iringire carrying out data collection at partner health facilities
THE NEED
Girls and boys face enormous barriers to diagnosis of HIV and treatment adherence during adolescence. Adolescent-friendly services are critical to tackle this crisis of care - Adolescents need information and quality, comprehensive sexual and reproductive health (SRH) services to improve their wellbeing. In Rwanda, a better understanding of adolescent knowledge, perceptions and service provision was needed to identify how to increase demand for and access to testing and services to improve adolescent outcomes.

THE PROJECT
Youth Service Organisation set out to understand adolescent perceptions, knowledge and use of SRH services, alongside provider viewpoints on accessibility, availability, and quality of SRH services in selected cities of Rwanda - Kigali, Muhanga, Huye, Rwamagana, Musanze and Rubavu
Worked with 10-19 year olds to understand knowledge and access to SRH and HIV information and services, collecting data on usage and perceptions.

Mapped youth-friendly services, including voluntary counselling and testing (VCT), self-testing, and antiretroviral therapy (ART) accessibility.

Collaborated with healthcare providers, Community Based Organisations (CBOs) and local government leaders to build evidence and shared understanding.

Built relationships with six health facilities to improve data collection on adolescent access to HIV testing, treatment and adherence services and retention in care.

Trained health providers and advocated for accessible adolescent-friendly services.

Raised parents' awareness of the education needs of their children on SRH.

Developed protocols for adolescent-friendly services, based on three research studies and gained approval from University of Rwanda Institutional Review Boards.

"The project has strengthened capacity within YSO, building valuable research skills such as protocol development; this will enable YSO to be at the forefront of evidence-based decisions."
Evidenced need – Research, both qualitative and quantitative on adolescent knowledge, awareness and attitudes around SRH and HIV, alongside viewpoints of service providers on the need and availability of services.
Adolescents were either unaware of SRH information and services or lacked the accurate knowledge and understanding of SRH and HIV testing.
Findings challenged the misconception that adolescents are afraid or ashamed to talk about sexual health. Instead, research indicated the need to raise awareness of where and how to access services; bridge the gap between SRH and HIV discussions; and sensitise and support families who can create barriers to access.

Improved reporting in partner clinics, helps build data on the availability and accessibility of services for adolescents to inform decision-making.

Published research reports have evidence need for decision-makers.


Capacity Building – Research with healthcare providers and local government leaders built a recognition of the capacity issues for health facilities in providing comprehensive HIV and SRH services for adolescents.

Strengthened connections -

Connection between the YSO network of adolescents and clinics increased access to HIV testing, enrolment into care and retention in treatment.
Collaboration with local government, public health implementing agencies, and the University of Rwanda is helping mainstream protocols.

Advocating the uptake of services -
Mapping services have helped YSO partners and youth representatives to promote adolescent-friendly services.
One-to-one meetings with parents were essential to discuss concerns and the benefits of their children for being involved in research and advocacy work.

"During our data collection whereby, we wanted to document the adolescents' understanding on availability and accessibility of SRH including HIV services. We met a young woman with whom we discussed various issues concerning SRH. When informed what YSO does, she expressed a motivation to do something for other adolescent mothers. She went on to start a support group for adolescent mothers who are often overlooked by health services designed for women. Working with Youth Services Organisation, this young woman has provided support and information as well as helped them to access health services for them and their children at health centres. She has been helping others to access timely SRH information, services and support at health facilities, but also from leaders in partnership with YSO."

If you get any side effects, talk to your doctor, pharmacist or nurse. This includes any possible side effects not listed in the package leaflet. You can also report side effects directly via the Yellow Card Scheme at www.mhra.gov.uk/yellowcard or search for MHRA Yellowcard in the Google Play or Apple App store. By reporting side effects, you can help provide more information on the safety of this medicine.
If you are from outside the UK, you can report adverse events to GSK/ViiV by selecting your region and market, here.