CASE STUDY: WAVES FOR CHANGE
SURF, MIND AND BODY THERAPY IN SOUTH AFRICA
Waves for Change (W4C) is an evidence-based surf therapy programme in South Africa that is designed to provide young people with the opportunity to have experiences that help them prioritise their well-being and support them in taking agency over their emotions and behaviours in order to live healthy and happy lives. Watch the video here.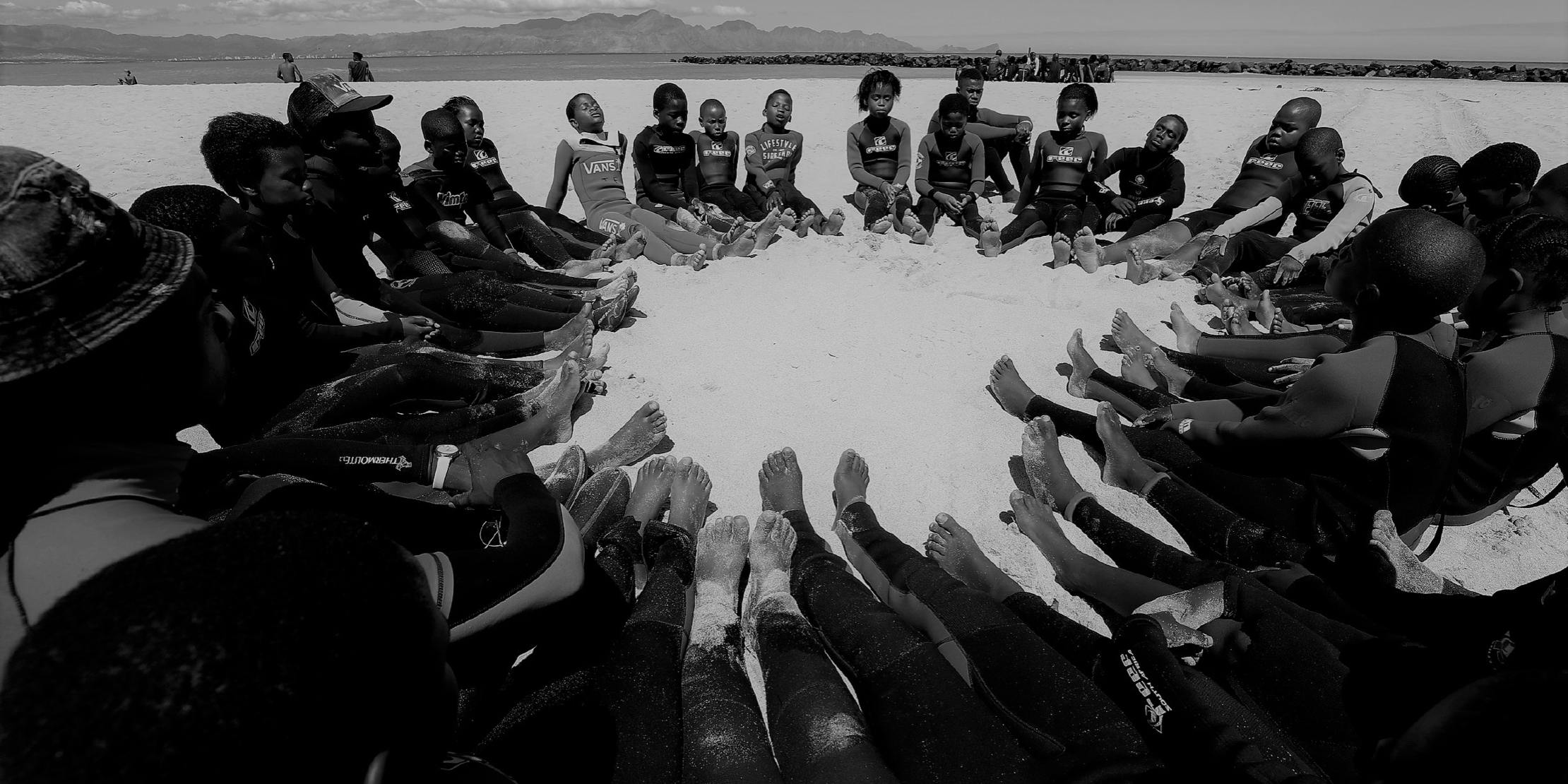 W4C programme, fusing surfing with evidence-based mind/body therapy - Image provided by Waves for Change

THE NEED

In South Africa, W4C found that children accessing their services experienced at least eight traumatic/adverse events per year compared with children in the USA who experienced five in their entire childhood. Trauma, such as seeing someone being shot, abused or neglected, bereavement, caregiver substance abuse, hunger and family economic hardship, can have a significant impact on a child's wellbeing and mental health. Research by W4C and partners has shown that some of the impact of this trauma can be addressed through the right mental health support.

"Surfing is an area where focus is needed, and improvement can elicit significant emotional responses - boosting confidence, mastery and autonomy."
THE PROJECT
The W4C innovative surf therapy programme was a recipient of the ViiV Positive Action Children's Fund due to its close alignment with linkage to care between local community structures and health services.
The programme has been developed by young people, for young people, fusing surfing with evidence-based mind/body therapy to provide a child-friendly, stigma-free mental-health service, and respite from negative thoughts and emotions, for under-served children and young people.
The programme centres around:
Surf therapy sessions (three hours weekly) and a coping skills curriculum, tailored to age and specific needs e.g. specialist autism support to build mental resilience and wellbeing

Providing safe places - after five months students graduate and have access to surf clubs including after-school care, surfing sessions and a safe place to talk and access services

Community capacity building - surf mentors are recruited from the community and trained to build resilience in young people. Extra remote safeguarding training for COVID-19 is in place.

Establishing referral systems with authorities, schools and other community-based organisations.

Advocacy with parents – tackling gender stereotypes at home (e.g. full responsibility for household chores) to increase girls' participation in surf schools with an aim of reaching a equal split of girls and boys
Digital engagement of the community in response to COVID-19
Parent WhatsApp groups with online courses, safeguarding help and support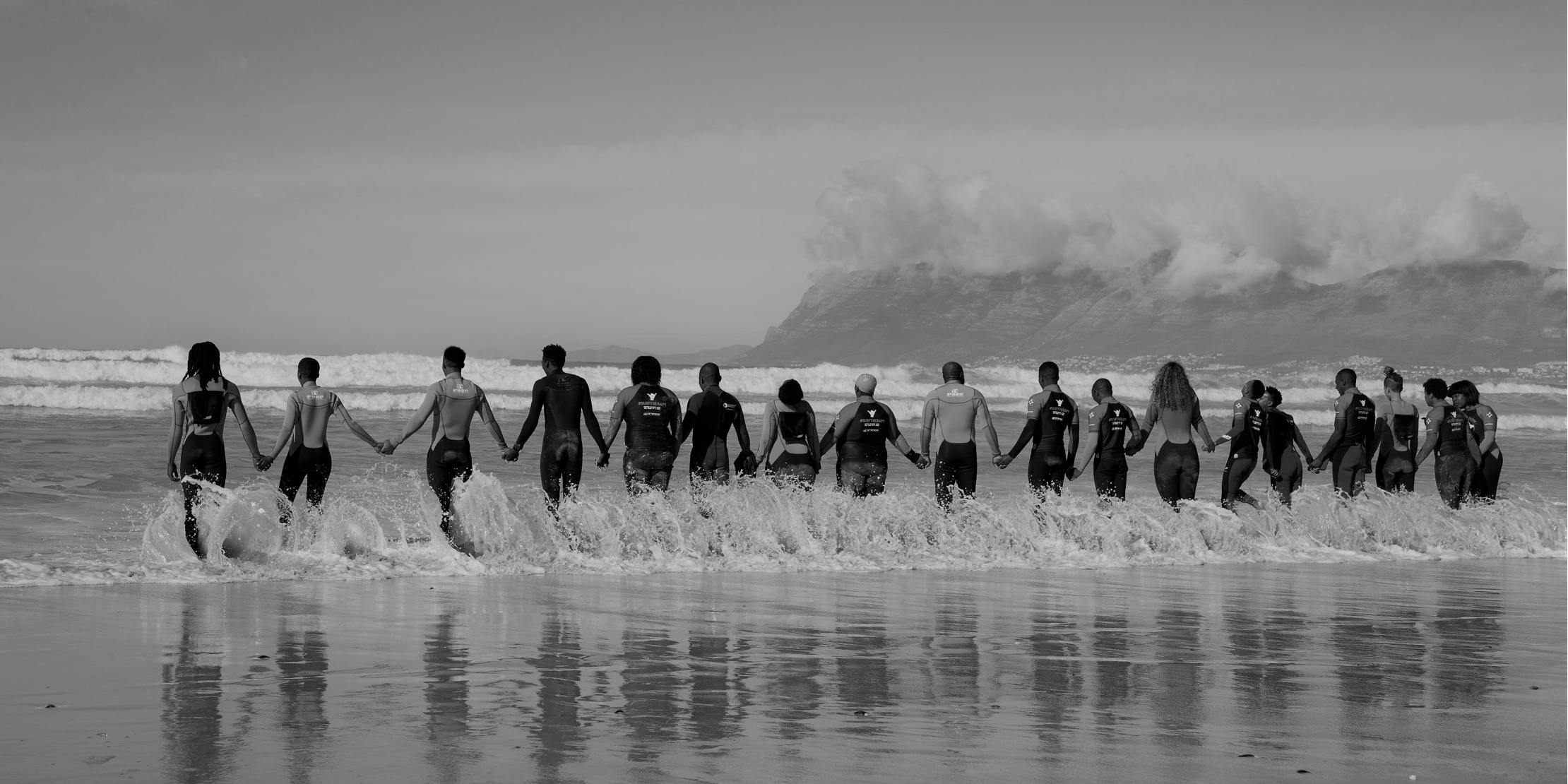 W4C surf therapy and support sessions in action
Community-led and responsive - in 2020 alone, W4C registered 1,791 children into their programme, whereby a senior coach is partnered at each referral point in order to integrate various approaches.

Advocating for gender equity with partners and communities to increase girl participants in surf therapy from 42% to 50%.

Evidencing impact - participants have reported positive benefits, and research has shown psychological changes occur after just eight weeks and are sustained thereafter.

Capacity building - senior surf mentors have been partnered with mentors from the SAYes Programme (sayesmentoring.org), who specialise in mentoring programmes for youth in transition. The mentoring aims to provide senior surf members with valuable skills to transition into paid employment.
"By using the W4C 'Power Hand', I remember my strengths. I get calm and those words of self-doubt don't stand a chance."? How do we attribute?
Research from W4C, Laureus Global Sport for Good Foundation and The New School University findings, 2020 has shown positive physiological impact as a result of the project as displayed below: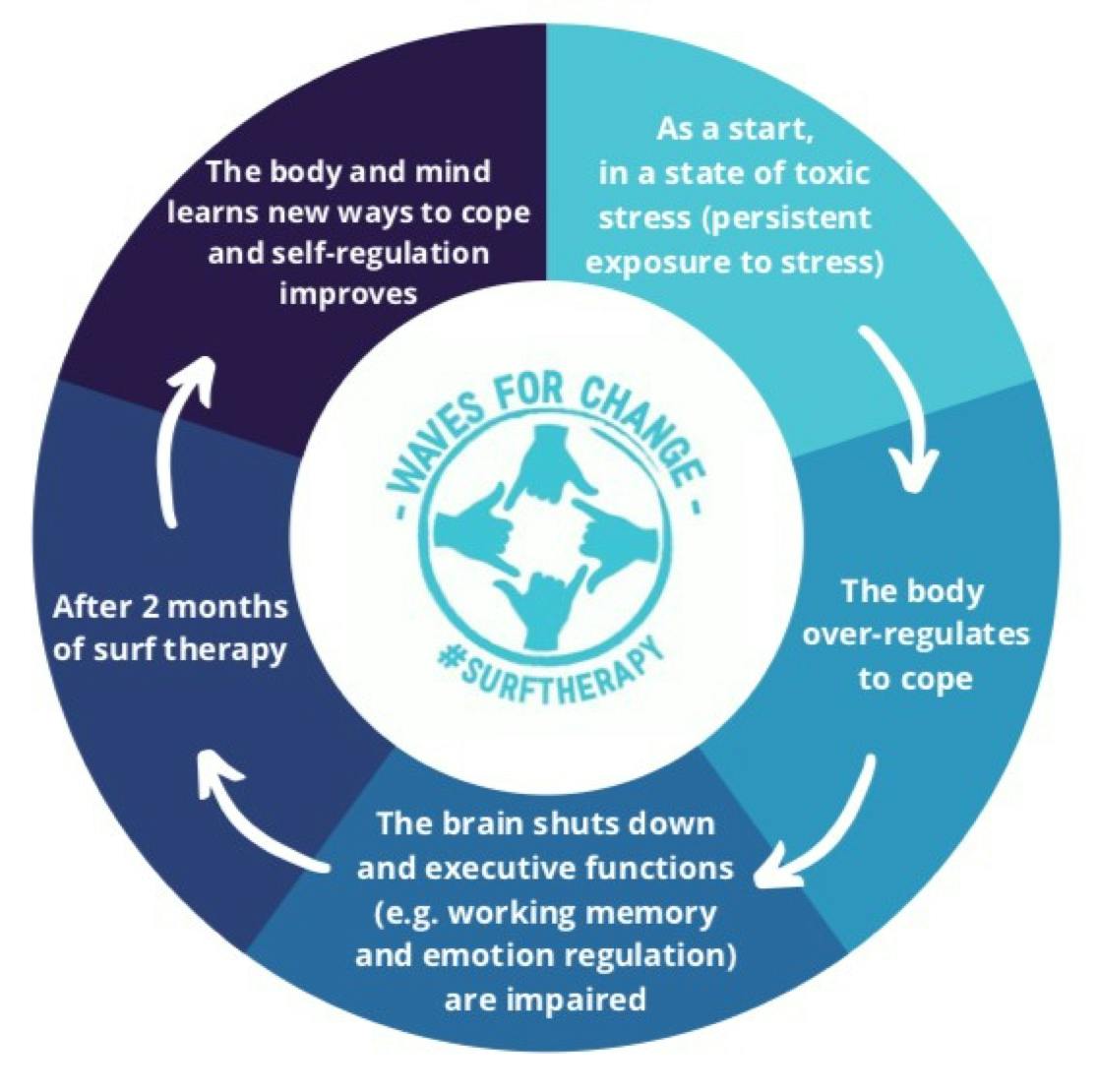 W4C cycle of self-regulating physical and mental impact

Through facilitating the W4C surf therapy programme to children, surf mentors learn and practice ways to self-regulate as per the testimonies below:
"My W4C 'power object [which we make with children in one of the sessions] is a powerful weapon. I keep it close and I keep it safe. I use this object when the going gets tough, by holding it in my hand and squeezing it tight. It reminds me of my journey in life and everything I've overcome"
If you get any side effects, talk to your doctor, pharmacist or nurse. This includes any possible side effects not listed in the package leaflet. You can also report side effects directly via the Yellow Card Scheme at www.mhra.gov.uk/yellowcard or search for MHRA Yellowcard in the Google Play or Apple App store. By reporting side effects, you can help provide more information on the safety of this medicine.
If you are from outside the UK, you can report adverse events to GSK/ViiV by selecting your region and market, here.