CLINIC-COMMUNITY COLLABORATION (C3)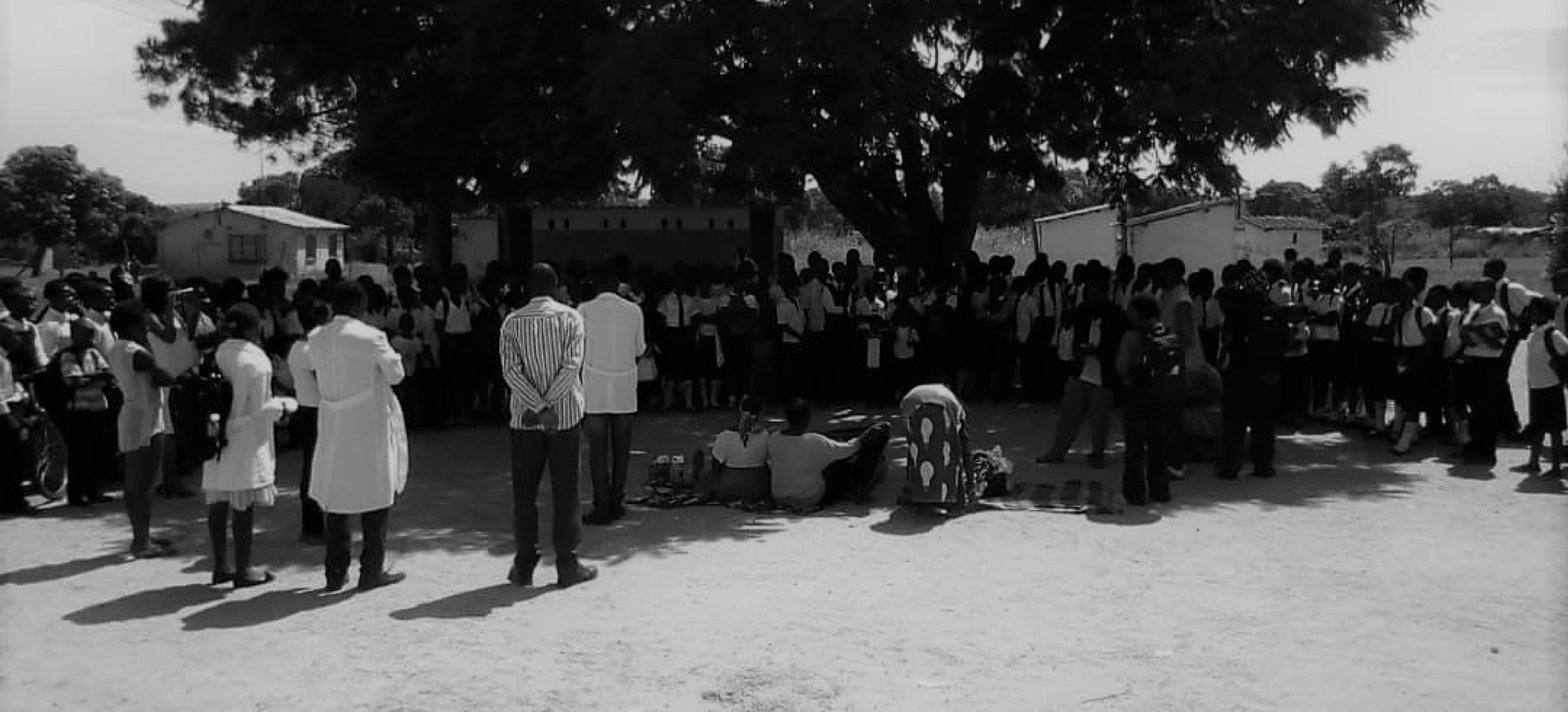 The C3 model, developed by Paediatric - Adolescent Treatment Africa (PATA), works to promote clinic-community collaboration as a key strategy to link health facilities and communities to delivery services together. This supports improved prevention of mother to child transmission (PMTCT), case finding and HIV treatment, and support for adolescents across the HIV care cascade.

THE NEED
UNAIDS set targets in 2014 that 90% of people living with HIV should know their status, 90% who know their status should be on antiretroviral therapy (ART), and 90% of those on ART should be virologically suppressed. Work in the community to support tracing and home-based interventions is critical yet often works in isolation of the health system. Partnerships between community-based organisations (CBOs) and clinics are essential to achieve fast-track targets for 2030.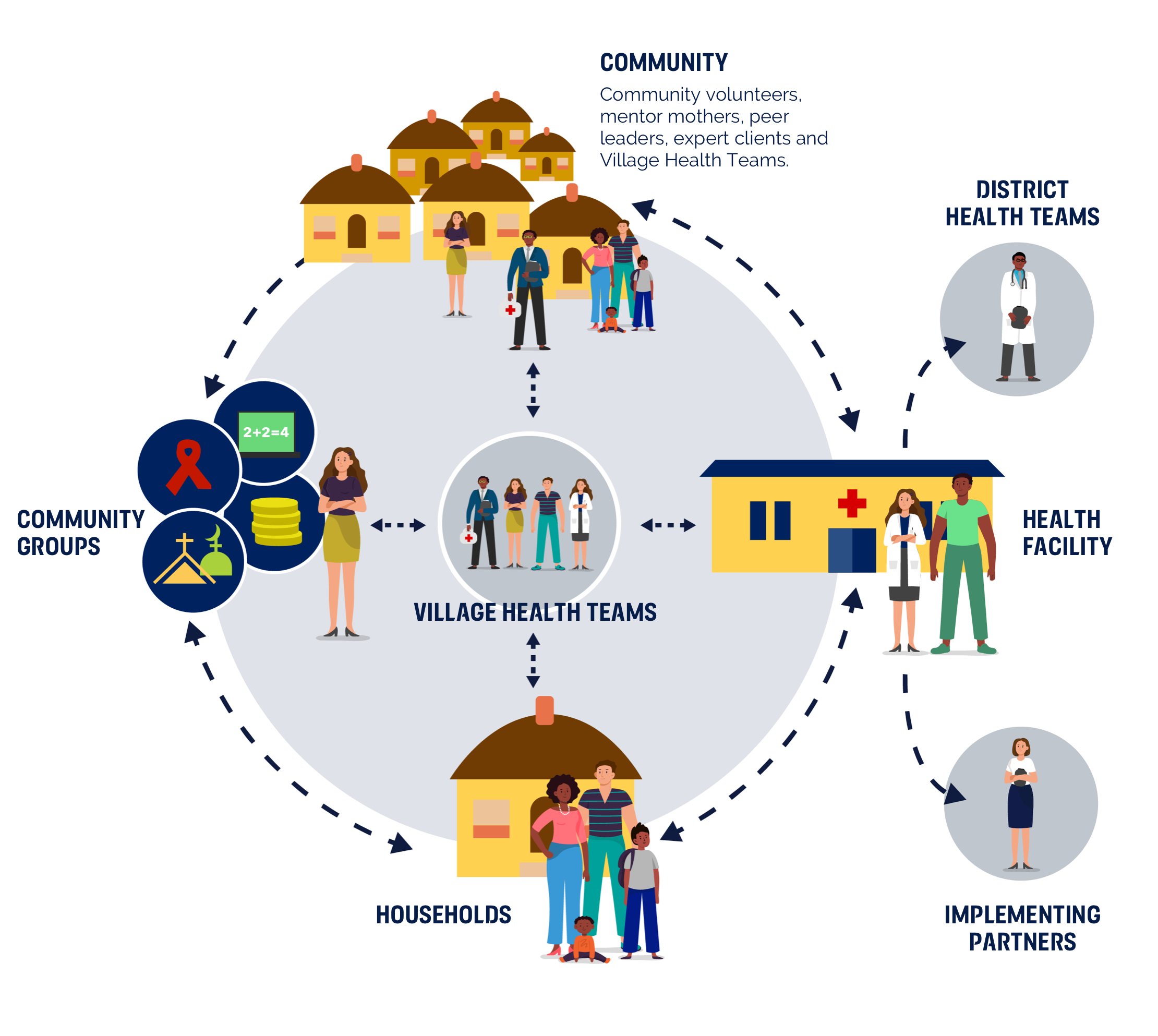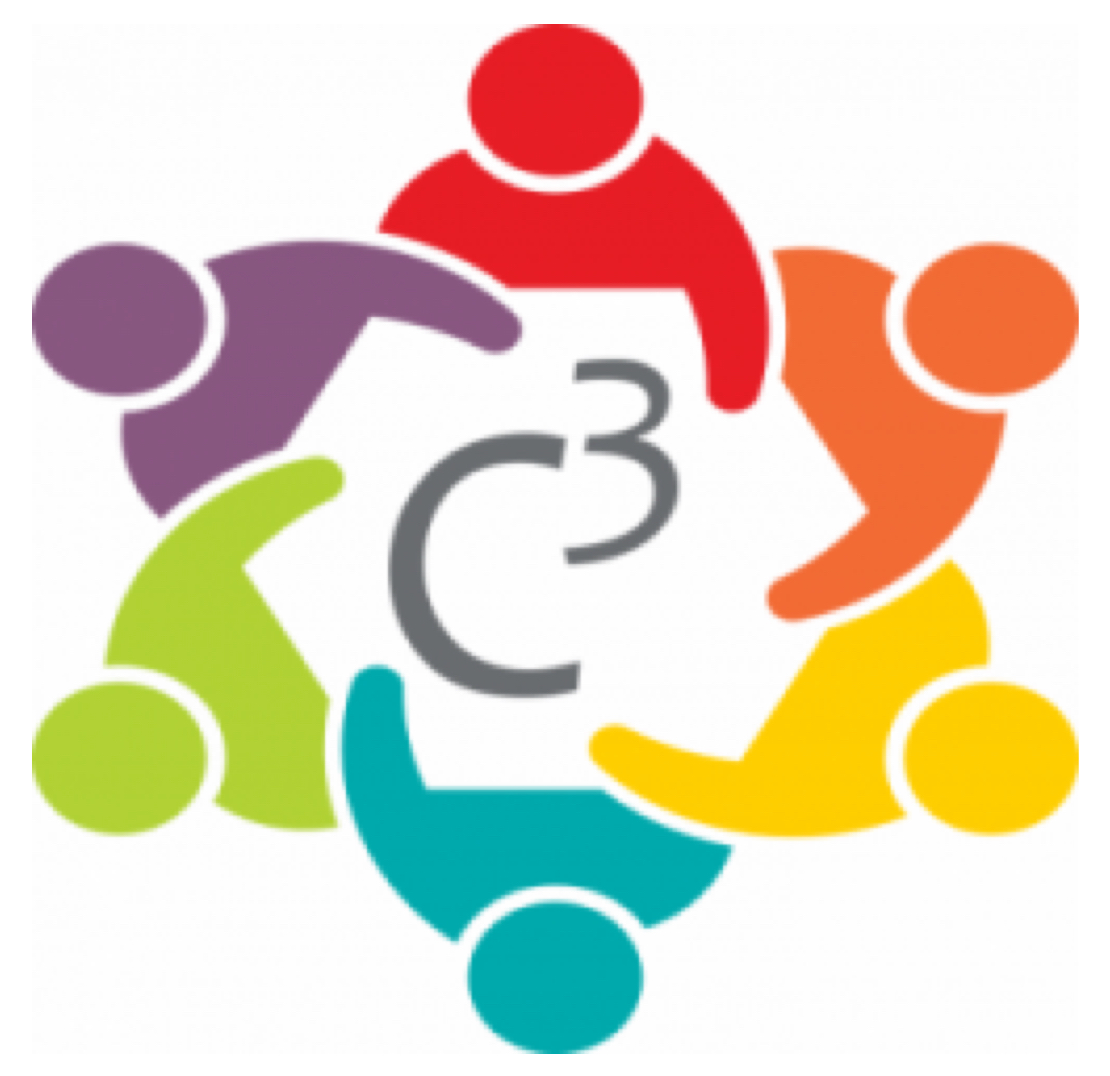 Clinic Community Collaboration (C3) Model
THE PROJECT
The C3 partnership began in 2014, with two 3-year phases. Phase 1 developed and disseminated models for effective clinic-CBO collaboration, with 36 partnerships:
Data gathered from clinic rapid assessment forms, programmes, forums, site visits and summits, with good practice, lessons and innovations identified.
C3 Toolkit created - a step-by-step guide to assist health providers, CBOs and coordinators.
The C3 Summit hosted 32 C3 teams, shared evidence-based best practice.
Phase 2, targeted, deepened and extended clinic-CBO partnerships:
Toolkit adapted for adolescent programming and a good Practice Guide for peer-support.
Digital resources ('Be Connected' e-learning course) and a WhatsApp Community of Practice.
Nineteen new clinic-CBO partnerships created to deepen impacts: A study to find, test and treat 4000 missing children in Zimbabwe, evidencing impact of the C3 partnerships.
PATA technical assistance on peer support models and C3 to 'Unfinished Business Phase II' project, to support the case for national adoption in South Africa.
Integration of C3 methodology into other programmes, such as the FTT 4,000 (Find Test Treat) programme in Zimbabwe in partnership with SAfAIDS and Aidsfonds and the READY programmes in partnership with Frontline AID.S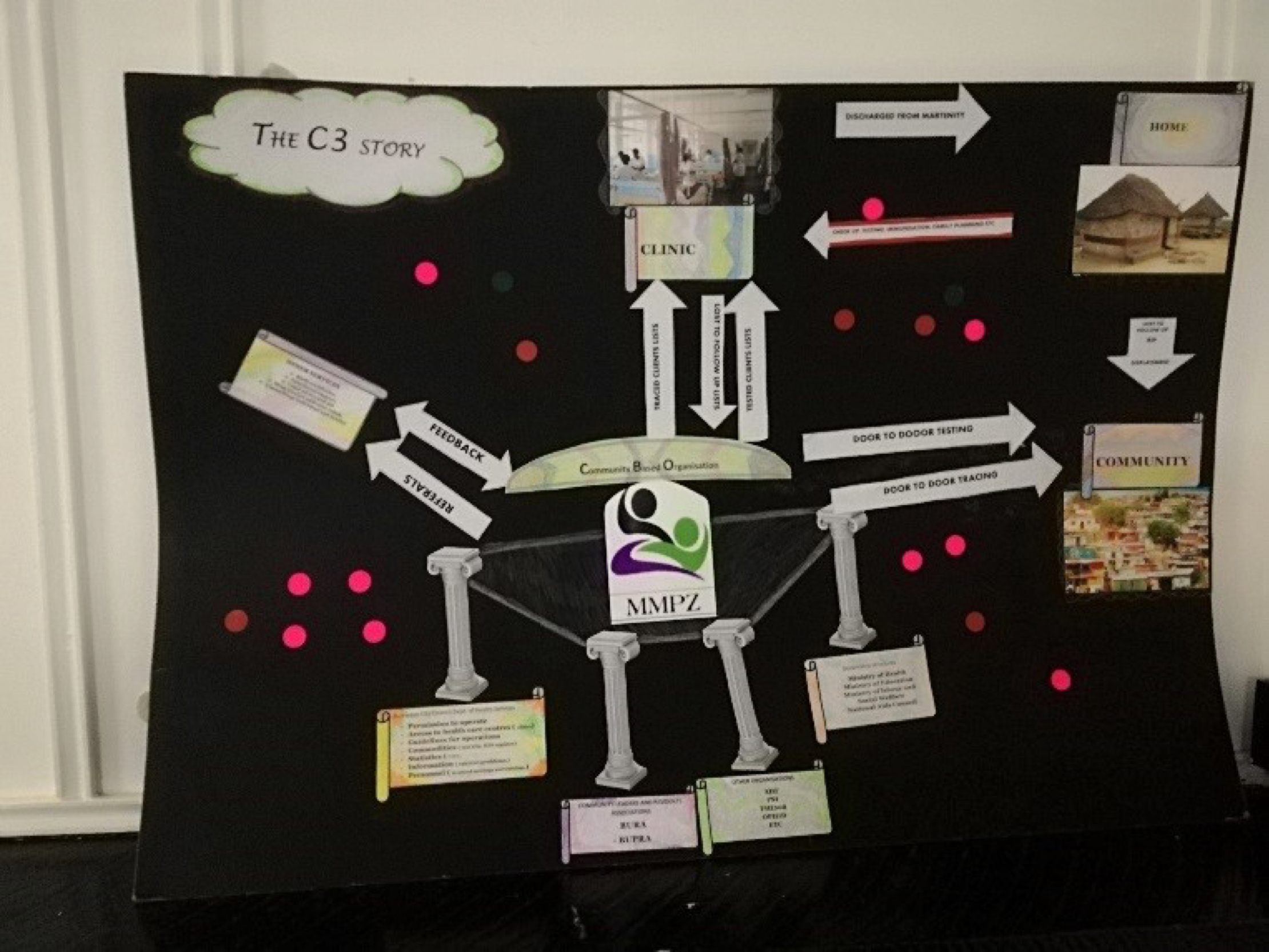 A poster from one of the implementing partners in Zimbabwe, illustrating the C3 model of implementation in their district
PATA has demonstrated that the Clinic-Community Collaboration model improves outcomes for people living with HIV. Evidencing the benefits of collaboration has helped develop the C3 model from a concept to a recognised method to achieve 90: 90: 90 targets.
The partnership has demonstrated that clinic-community partnerships are feasible, acceptable, and can result in joint ventures that positively impact services and community action. Investment and structured capacity building of clinic-community partnership/s and district coordination can improve case finding, linkage to treatment and retention in care for children and adolescents.
Clear recommendations to create and strengthen clinic-community partnerships – Policy brief and calls to governments to include C3 collaboration in HIV response guidelines, develop plans with CBOs, create clear indicators for C3 performance and allocate budget to district coordination and joint clinic-community interventions.
Clinic-CBO relationships have improved, and relationship surveys demonstrate the transformation - From independent operations with rare, informal and ad hoc engagement, to joint development and monitoring of District implementation plans with regular meetings between district partners increasing cross-referrals and coordination of services.
Evidence of an increased uptake of services in clinics.
More responsive adolescent services that provide dedicated spaces, appointment times and youth-friendly approaches.
Innovations in peer support include peer education and support for HIV and Sexual and Reproductive Health services in community spaces.
Toolkits and resources to support change
C3 IN ACTION
Reducing Home Deliveries (RHODE) – A project partnership of Birchenough Bridge Hospital and Rujeko Home Based Care Programme
In Buhera district, Zimbabwe, a third of pregnant women are delivered at home, often with the support of Traditional Birth attendants. HIV+ women remain invisible to health clinics, not accessing the Paediatric mother to child transmission (PMTCT) interventions that can reduce the risk of transmission of HIV to children. The RHODE Project aimed to reduce home deliveries to 25%.
Nineteen traditional Birth Attendants have been trained to become PMTCT champions in the community. They now refer and escort pregnant women to Antenatal Clinics and for clinic-based deliveries and provide education on breastfeeding. Savings and Loan group strategies have been used to enable birth attendants to develop income generating activities. The Ministry of Health have integrated their services. Community leaders and women are more empowered to make informed birth choices.
After just five months there has been an increase in the number of pregnant mothers coming to the 'Waiting mother's shelter' - a maternity waiting home built within easy reach of a hospital or health centre. The shelter makes access to a health facility possible for woman in advanced stages of pregnancy who live too far from health facilities. More babies are being initiated on ART as a result.

LESSONS LEARNT
Capacity Building is key to success. Investment in district-level facilitation and mentoring support is needed to develop cooperative and well-functioning clinic - CBO partnerships, especially around monitoring and coordinating services and developing mechanisms for communication.
One size does not fit all. Community clinic collaboration must adapt to the cultural, environmental and resource constraints of the context.
Programmes need to leverage the support and social capital of religious leaders, traditional authorities and key groups or stakeholders to succeed.
WhatsApp groups have been useful information channels, but there needs to be a strategy for eliciting more meaningful interactions with participants.
If you get any side effects, talk to your doctor, pharmacist or nurse. This includes any possible side effects not listed in the package leaflet. You can also report side effects directly via the Yellow Card Scheme at www.mhra.gov.uk/yellowcard or search for MHRA Yellowcard in the Google Play or Apple App store. By reporting side effects, you can help provide more information on the safety of this medicine.
If you are from outside the UK, you can report adverse events to GSK/ViiV by selecting your region and market, here.