SUPPORT FOR TRANSGENDER PEOPLE LIVING WITH HIV
GUARAV is a Community Based Organisation (CBO) working in Maharashtra, India, seeking to create a self-sustaining community for men who have sex with men (MSM) and transgender people engaging in sex work and their partners to implement scaled-up prevention programmes through sensitisation, creating connections, advocacy and capacity building.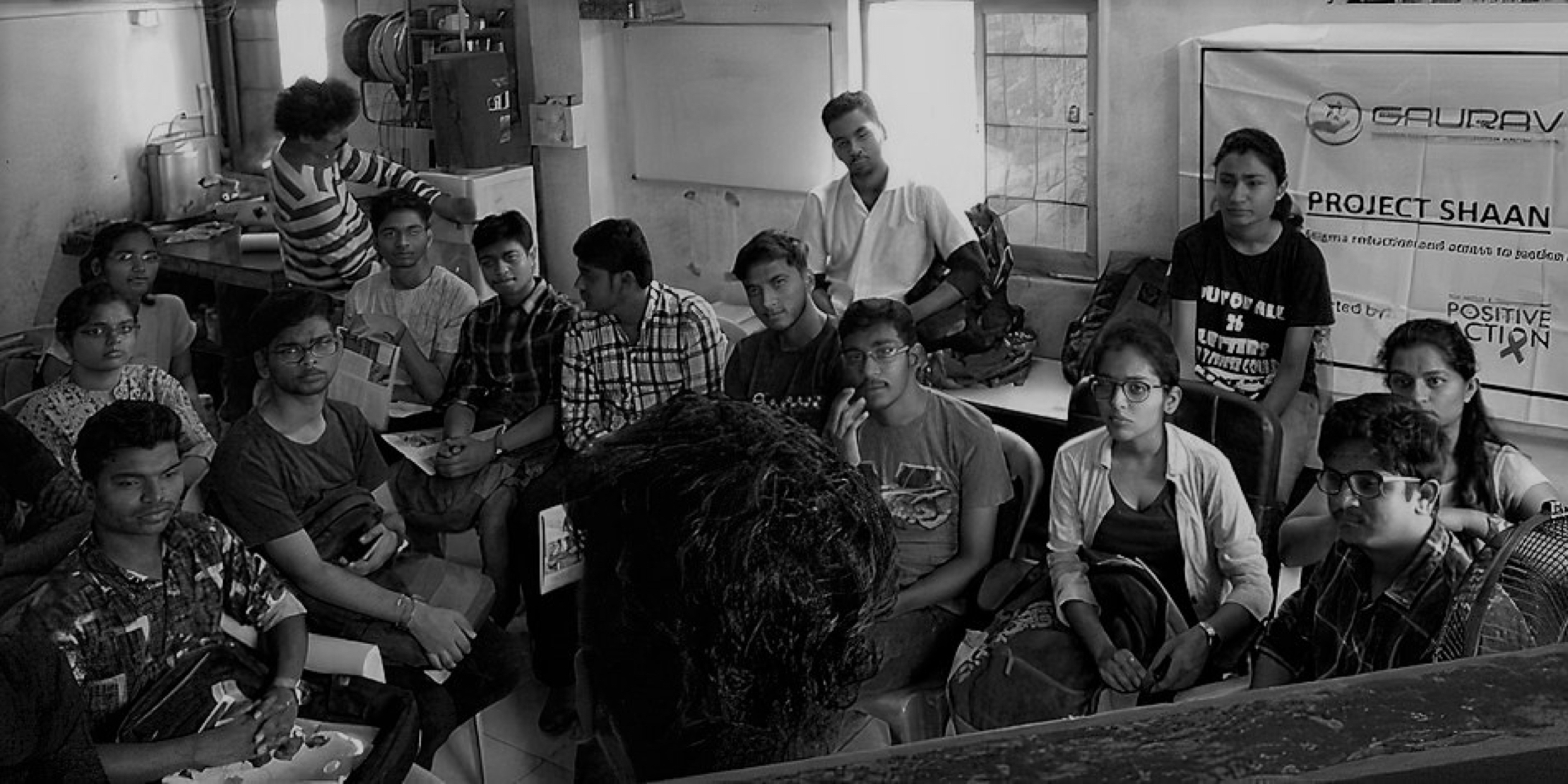 GUARAV building the capacity and influence of young MSMT in India

THE NEED

Stigma and discrimination against men that have sex with men and transgender people (MSMT) is a critical barrier to achieving an AIDS free generation. MSMT experience barriers to accessing the relevant and effective prevention and treatment services they need. Stigma can be a huge barrier to the health-seeking behaviours of MSMT and prevent them from accessing services.

THE PROJECT
The GUARAV - Shaan project has four key objectives:
Enabling youth empowerment through access to counselling, human rights support and advocacy
Sensitising the State Human Rights Commission to increase access to justice, documenting cases of harassment, abuse, violence and discrimination faced by MSMT

Reducing stigma and discrimination in healthcare settings through capacity building and sensitisation sessions, plus monthly advocacy sessions

Conducting social stigma reduction activities including the assessment of stigmatising and discriminatory practices in project sites; training sessions in workplaces, educational institutes, and faith-based organisations; advising educational institutions on LGBT issues; and sessions with parents of MSMT on acceptance

Building the capacity and influence of young MSMT
Over 850 youth MSMT community members have accessed legal counselling on health and rights.
Voices of youth MSMT have been amplified online and in the media.

Events have connected the community and provided them access to stakeholders.

Creating safe and enabling environments for youth community members
Sensitisation, training and advocacy sessions with 270 healthcare workers and 250 medical students and professors have created youth and MSM/T-friendly services.
Advocacy events with 327 law enforcement officers raising awareness and capacity to support communities in accessing their services.

Stigma and discrimination sessions with educational institute staff and other key community stakeholders have broken down barriers.

Forty-five Community Intervention Counsellors have been trained to provide support in accessing services.

Advocating for a review of The Transgender Protection Bill
One hundred and fifty members and 30 media outlets attended an organised protest in collaboration with other youth-led organisations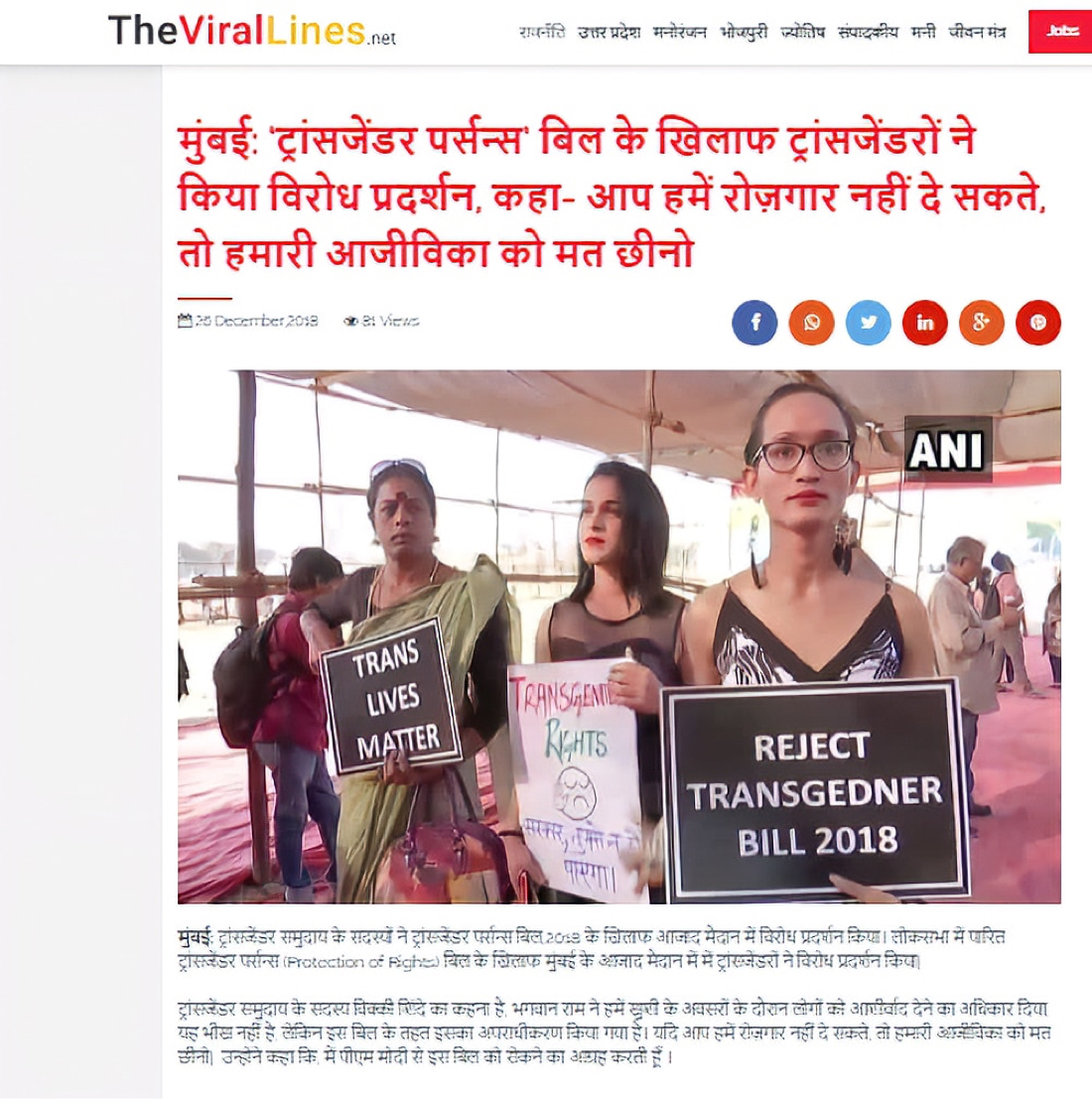 GUARAV's and other youth led organisations' coverage of protest

GUARAV Trust ran a media workshop for journalists, radio jockeys and media representatives to help change attitudes to young GBT and Hijra communities through positive and informed media.
Young people shared their stories and experiences to build understanding and empathy.
The Senior Police Inspector at Sadar Police station, an advocate from Navjivan Society, and a human rights policy analyst from UNDP joined the workshop to reinforce the importance of tackling issues affecting young GBT and Hirja communities.
The event created supportive feedback for young people and a commitment to maintain an association with GUARAV's work. The sensitisation event was covered in the media and on Inn24 News. The media is committed to sharing positive stories that can change attitudes and behaviours.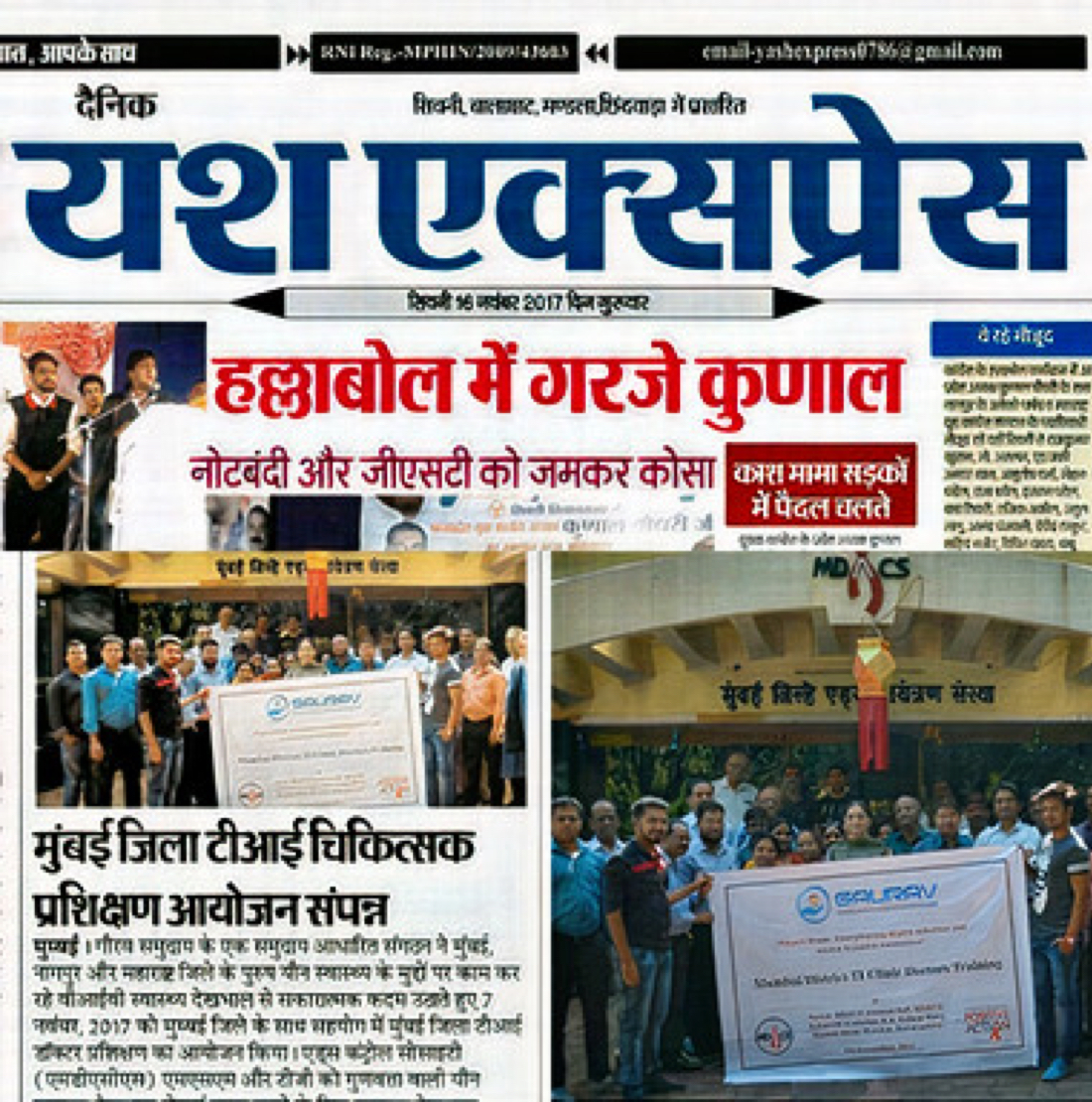 GUARAV's changing attitudes media sensitisation
If you get any side effects, talk to your doctor, pharmacist or nurse. This includes any possible side effects not listed in the package leaflet. You can also report side effects directly via the Yellow Card Scheme at www.mhra.gov.uk/yellowcard or search for MHRA Yellowcard in the Google Play or Apple App store. By reporting side effects, you can help provide more information on the safety of this medicine.
If you are from outside the UK, you can report adverse events to GSK/ViiV by selecting your region and market, here.