RED CARPET PROGRAM - LINKAGE AND TREATMENT FOR ADOLESCENTS LIVING WITH HIV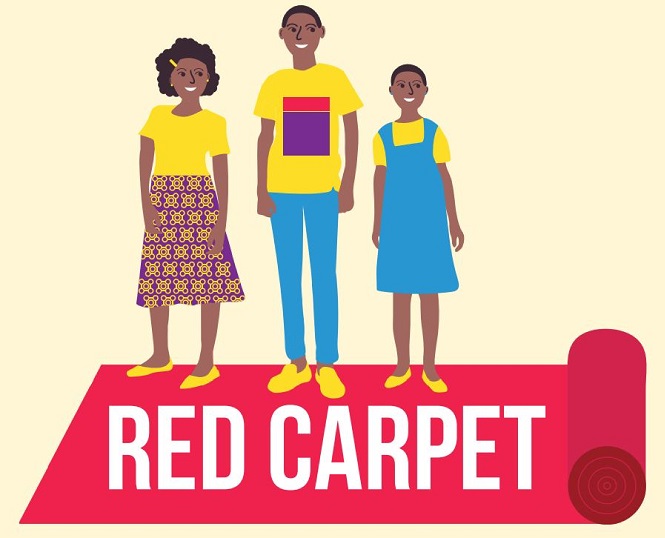 The Elizabeth Glaser Pediatric AIDS Foundation (EGPAF) is a proven leader in the global fight to end HIV and AIDS, and an advocate for every child to live a full and healthy life into adulthood. EGPAF's Red Carpet Program (RCP) is a peer-designed and peer-supported HIV linkage and retention programme integrated into public health facilities and boarding schools in Kenya's Homa Bay and Turkana counties since 2016. EGPAF expanded RCP to four pilot facilities in Blantyre, Malawi in 2020.

THE NEED
HIV testing counselling and care services for adults are not always geared towards the unique and specific needs of adolescents and youth.
Poor linkage to and retention in HIV care, high loss to follow-up between testing and initiation of antiretroviral treatment (ART), delayed initiation of ART, and poor treatment adherence have contributed to high adolescent HIV morbidity and mortality.
The period immediately after HIV diagnosis is especially crucial and specialised interventions are needed to link and retain newly diagnosed adolescents and youth in care and treatment to create a solid platform for successful long-term health outcomes and decreased HIV transmission.

THE PROJECT
The Red Carpet Program (RCP) is a package of services designed to increase HIV linkage and retention in care and treatment among adolescents and young people living with HIV (AYLHIV). RCP "rolls out the red carpet" by providing:
Fast-tracked services to reduce barriers for AYLHIV to access and utilise HIV services.

A "VIP experience" and youth friendly services at the healthcare facilities, supportive learning institutions with support of empowered youth peer navigators.

A link to the community, including schools, to support AYLHIV in accessing youth-friendly and responsive services.

RCP offers holistic care of AYLHIV by enacting:

ALHIV care and treatment support including disclosure support and treatment literacy,

Psychosocial support including adherence support and caregiver involvement,

Linkages with healthcare facility including bi-directional linkages, coordination of clinic visits, and access to social protection services,

School capacity building including HIV and sexual and reproductive health (SRH) education and stigma reduction.

Learn more in EGPAF's RCP global toolkit. This document offers resources and guidance for implementation of the Red Carpet Program suite of interventions at the facility, school, and through engaging various stakeholders.
IMPACT SO FAR
From 2016-2019, RCP was integrated into 66 health facilities and 87 schools in Homa Bay and Turkana. More than half of the schools (57%) were implementing adherence counselling, confidential storage and access to HIV medications for AYLHIV.
During this period, 546 adolescents living with HIV disclosed their HIV status and received coordinated care within schools and healthcare facilities. Overall, 561 school managers and 476 adolescent health advocates were trained on HIV and SRH to facilitate enabling and supportive environments for students including through the provision of school-wide educational HIV and anti-stigma campaigns.
Compared to prior to the implementation of RCP, the study found statistically significant:
Improved linkage to care

AYLHIV receiving peer counselling

Improved initiation on treatment

Improved retention on treatment at three and six months after being diagnosed with HIV
| Retained in care | Pre-intervention | Post-intervention |
| --- | --- | --- |
| At three months | 142/215 (66.0%) | 389/432ᵇ (90.0%) |
| At six months | 117/215 (54.4%) | 144/146ᶜ (98.6%) |
"Youth really have their own language of talking. With the introduction of peer champions within the facility it has really helped to maintain the linkage because they really share a lot. Also, the opening of the peer champions to the other newly enrolled really motivates the other ones as he or she is not the only one and this is a joint thing and there is life after being positive."
EGPAF hosted a webinar in January 2021 to share the learnings from the Red Carpet Program.
Evidence to Action Webinar
"At Positive Action, we share EGPAF's vision to see the Red Carpet Program adapted, enhanced and scaled, to provide this sort of support to many more adolescents and young people living with HIV.

This project puts the young person at the centre, from peer design to peer support and linking all those around the young person, from teachers and schools to healthcare workers and facilities, parents and care givers, creating a fully supportive environment. We need to continue to put all our energy and commitment into providing the holistic support that adolescents and young people living with HIV need."

If you get any side effects, talk to your doctor, pharmacist or nurse. This includes any possible side effects not listed in the package leaflet. You can also report side effects directly via the Yellow Card Scheme at www.mhra.gov.uk/yellowcard or search for MHRA Yellowcard in the Google Play or Apple App store. By reporting side effects, you can help provide more information on the safety of this medicine.
If you are from outside the UK, you can report adverse events to GSK/ViiV by selecting your region and market, here.