Transformat10n Through Trust
At our Sixth Annual Youth Summit and 21st Annual Community Summit in Dallas last month, we addressed the impact of trust within the HIV community to help bridge gaps and end the epidemic.
Each year, the Youth and Community Summit brings together HIV advocates, public health partners, writers and youth leaders from across North America to educate, engage and foster collaboration within the HIV community. The Summits provide an opportunity to share ideas and perspectives in an effort to make a difference in the community and change the course of the HIV epidemic.
As Lynn Baxter, Head of North America, noted during the opening session, "Trust is at the center of everything we do." Since ViiV Healthcare was founded 10 years ago, trust has been part of our DNA -- guiding our mission to leave no person living with, or affected by, HIV behind.
Trust guided the conversation at the Summit too, encouraging attendees to think about the role it plays in our relationships – both personally and professionally. During an opening keynote presentation Celeste Watkins-Hayes, Professor of Sociology and African American Studies, and Faculty Fellow at the Institute for Policy Research, Northwestern University, reinforced how trust can be built and maintained through respect for underrepresented groups and a well-rounded perspective on HIV issues.
A panel discussion with several journalists focused on how media can help shape public conversations and perceptions of HIV. Attendees then had the opportunity to speak candidly with federal, state and local leaders about initiatives and planning around Ending the HIV Epidemic. Sessions also examined the need for diverse representation in clinical trials to address disparities in care and why trust is necessary in the creation of supervised consumption sites.
Outside of the sessions, the Summit also included an emotional tribute to the late, award-winning spoken word artist Mary Bowman, with a reading of Mary's poem "Dandelions," performed by Algenay - an accomplished spoken word artist from Dallas. Mary was a fierce HIV advocate, who had performed her poetry at previous Community Summits. Youth Summit attendee Farah Jeune also paid tribute during the reading with her own original portrait of Mary, and participation by both Algenay and Farah in Mary's tribute brought added perspective to the thought-provoking themes discussed throughout the event.
We believe that the enduring disparities in HIV care cannot be reduced unless we increase trust between communities, healthcare systems, government institutions and all the entities designated to serving people living with HIV. As we reflect on the discussions that took place at the Summit, we recognize progress that the community has collectively made over the past few decades, and renew our commitment to the significant work yet to be done.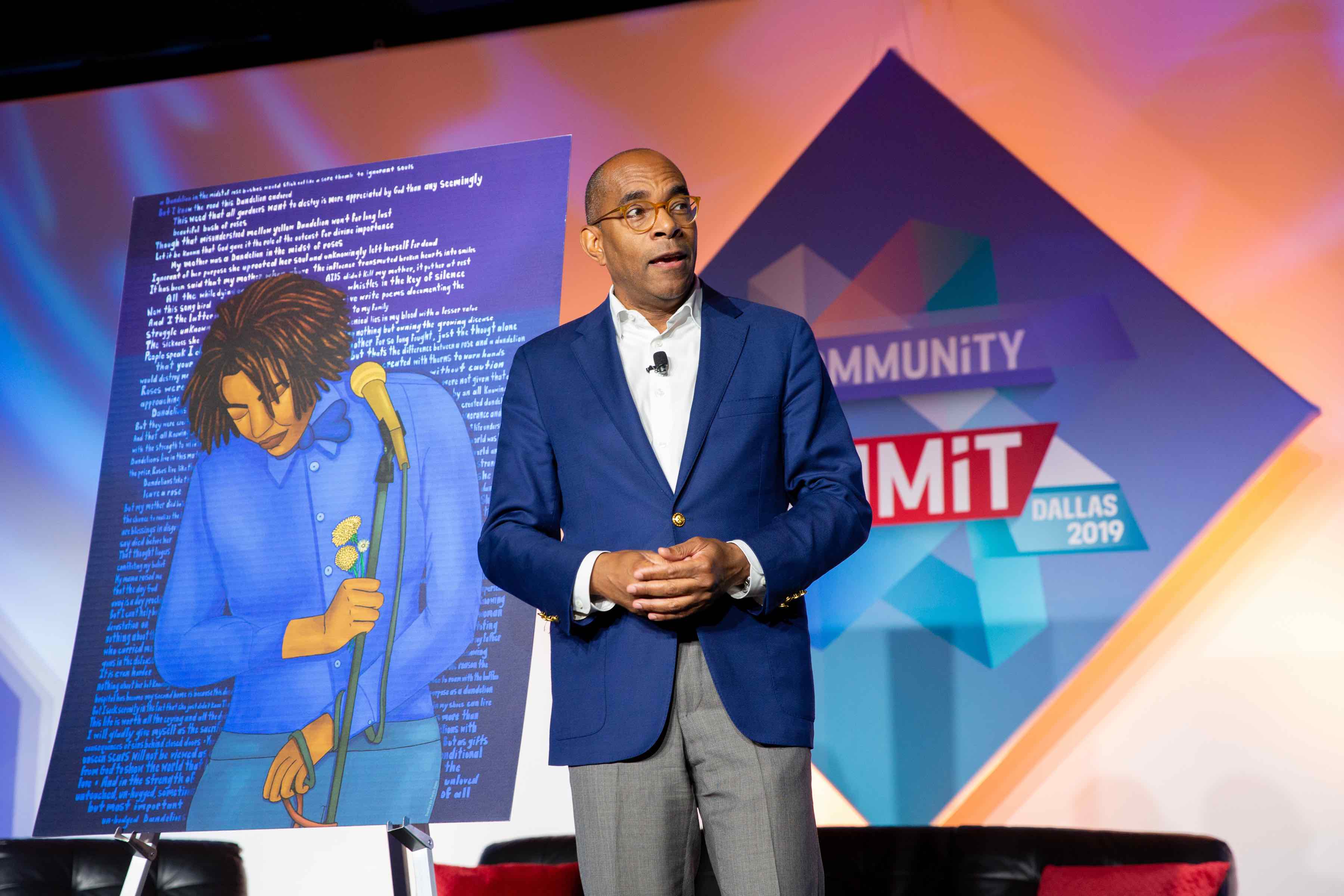 Marc Meachem unveils a portrait of the late Mary Bowman, painted by Farah Jeune, and introduces a spoken word performance that paid respect to Mary's passion, art and lasting impact on the HIV community.
Youth Summit: Young Leaders Get Real About What Is Still Needed to End the Epidemic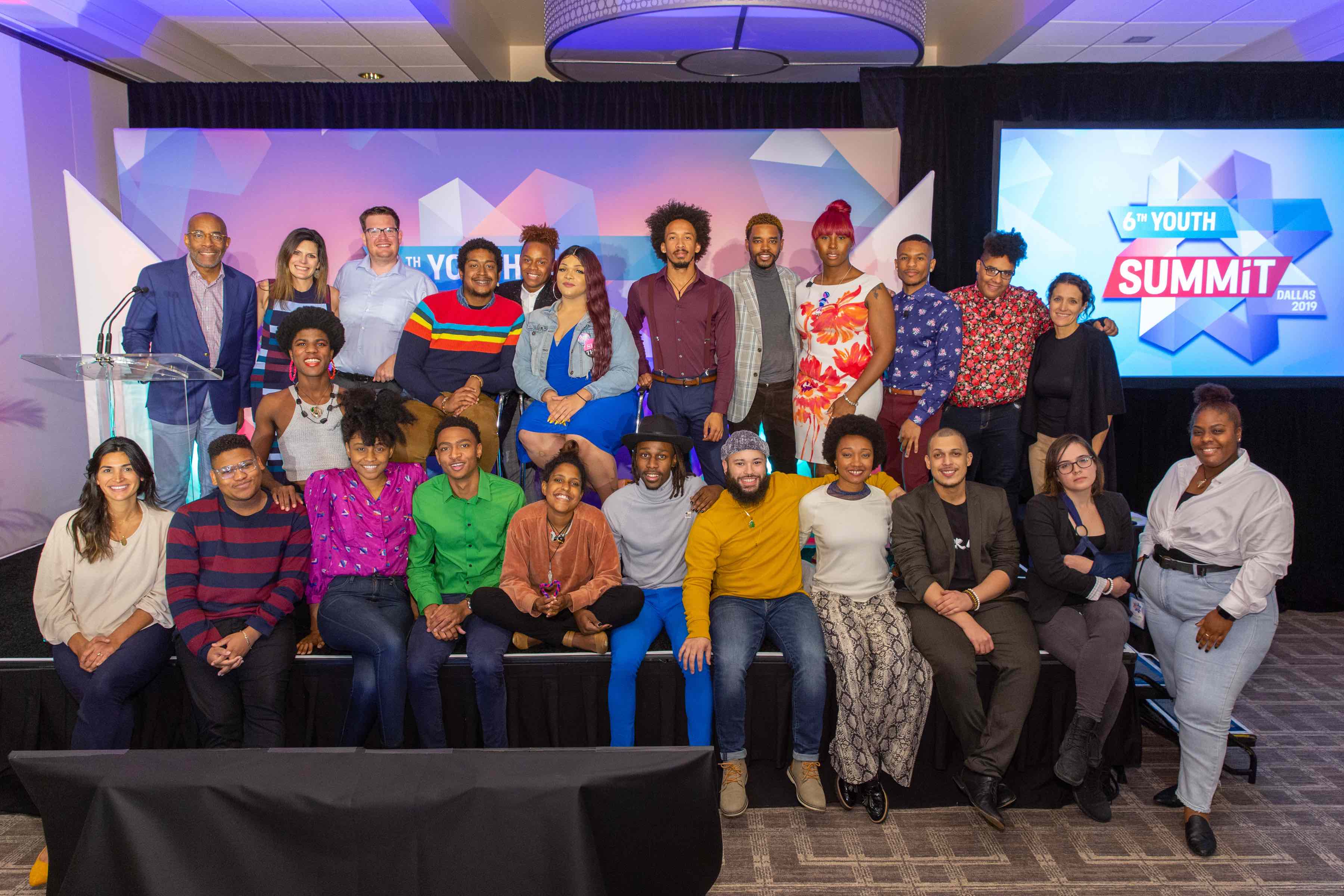 Young leaders gather at ViiV Healthcare's sixth annual Youth Summit.
During the Youth Summit, community leaders explored the impact of trust on social justice and mental health, and discussed what tools and education are still needed to support themselves and those they serve every day.
Interactive sessions focused on conducting strategic discussions to achieve personal and professional goals, creating professional networking plans, and examining ways to foster healthy relationships.
While there was an abundance of valuable discussions and insights during the day's sessions, a few key takeaways from each session included:
Tools such as decision-making, accountability, repairing harm and rebuilding trust can enable an individual to better employ strategies that maintain and restore trust.
Seeing a new initiative from start to finish should start with a clear and scalable idea of the concept's impact, a tangible definition of its mission, actionable objectives and measurable outcomes.
Positive networking, and the fostering of healthy relationships, is an important skill for aspirational people who have set goals they wish to achieve.
In addition to collaborative discussions and sessions, our signature mentorship program paired youth leaders with established trailblazers from the community to aid in their self-identified personal and professional areas of growth. Youth attendees met with their mentors at the Summit, and laid the groundwork for continuing their relationships throughout the year.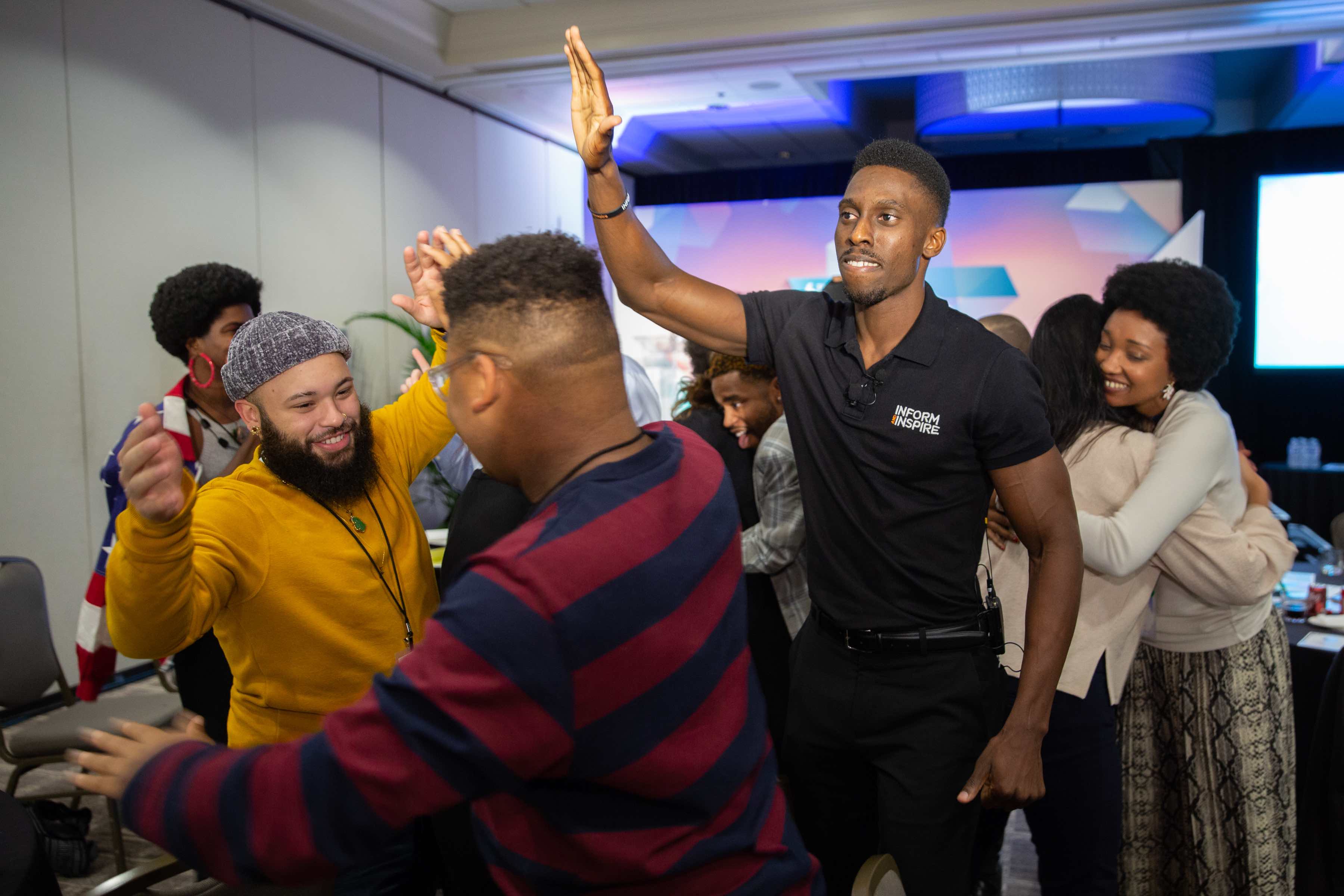 Youth Summit speaker Isaac Serwanga, author and founder of Inform & Inspire, engages attendees during an interactive networking workshop.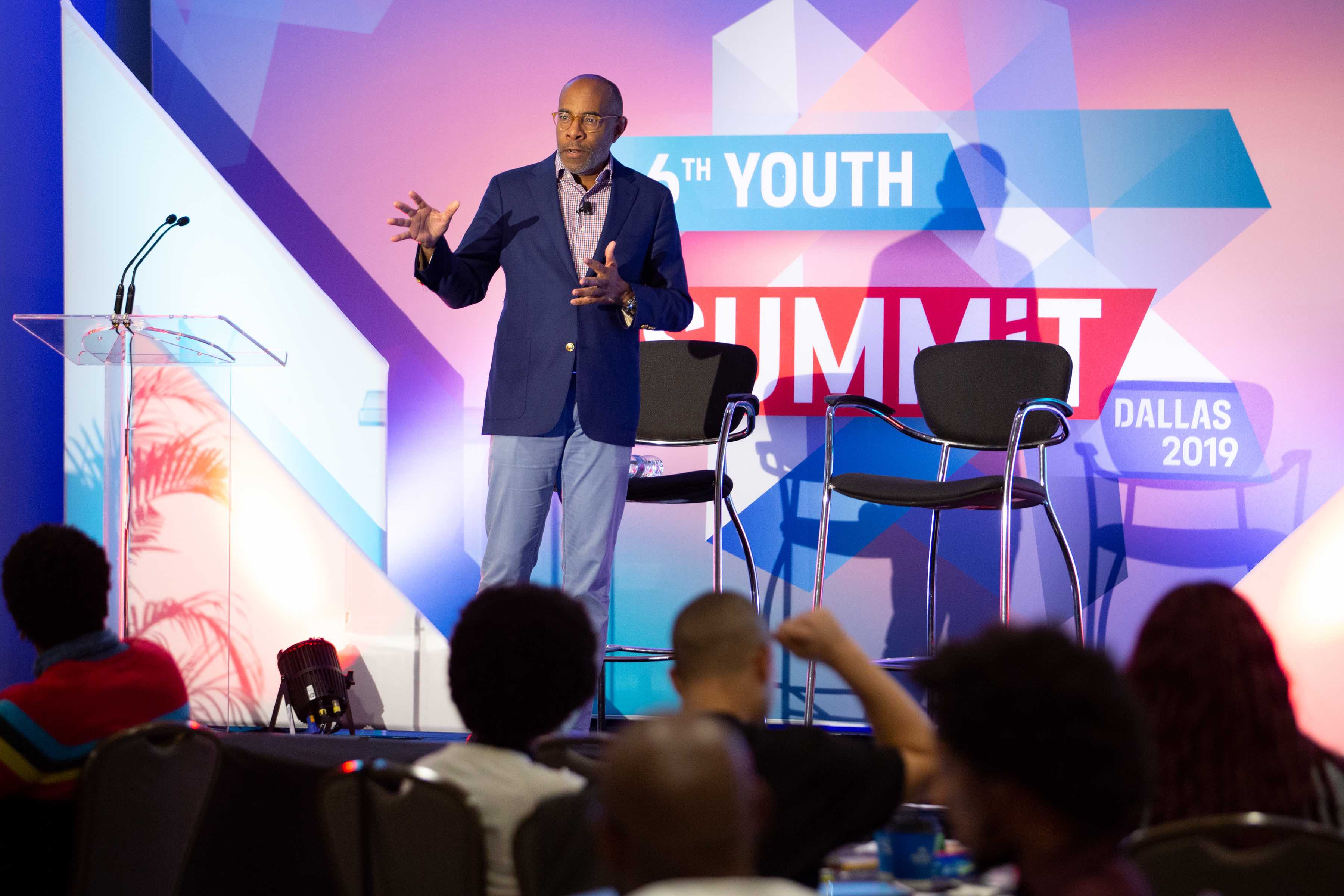 "As we come to an end of the 2019 Youth Summit, I'd like to ask each of you to consider what inspired you today. What did you learn, and how can you use that to improve your community efforts? Let's leave this Summit and keep driving the fight against HIV/AIDS. Let's continue to create positive change." - Marc Meachem, Head of External Affairs, North America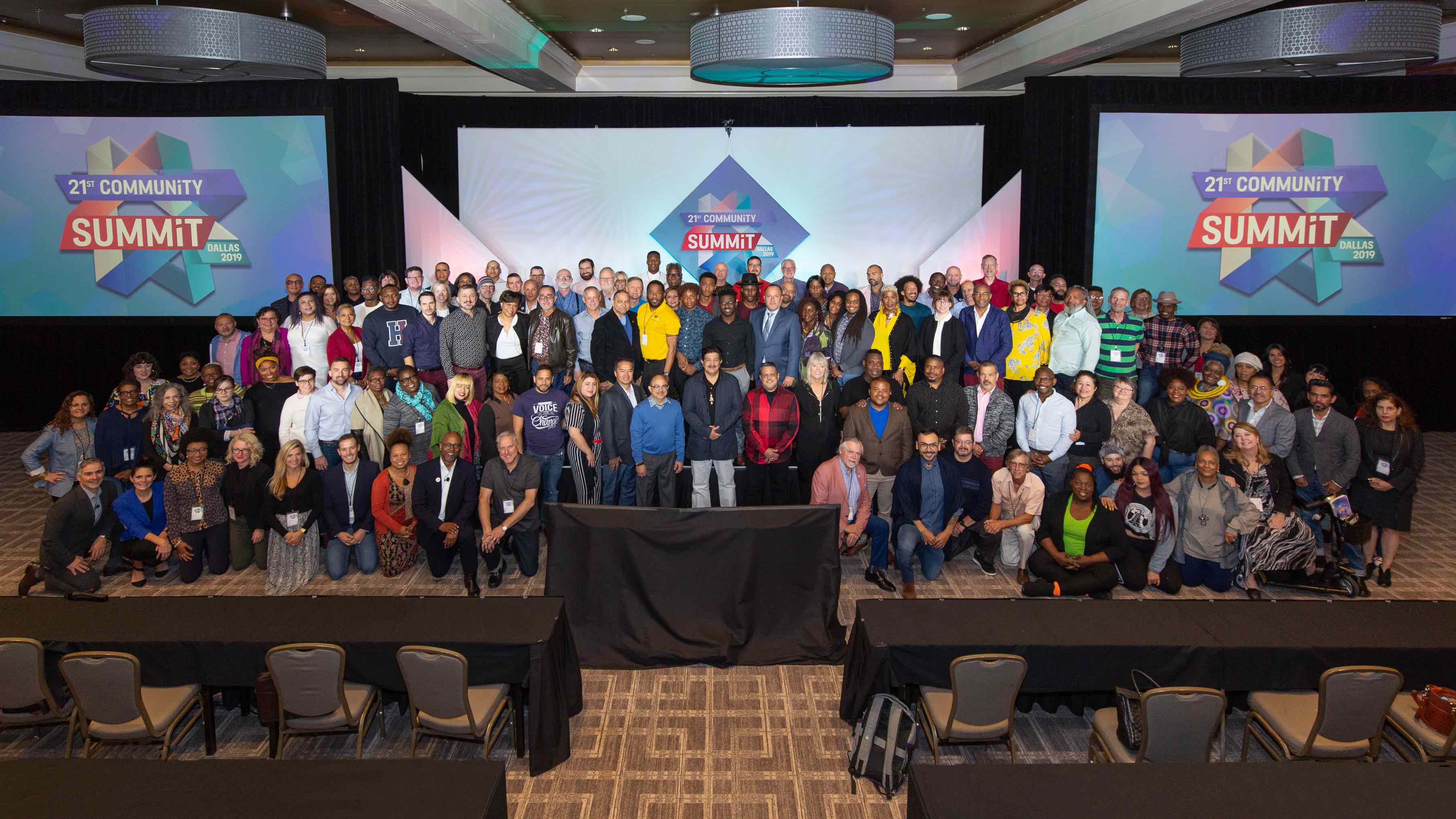 Attendees gather for the 21st annual Community Summit.
Reflecting on this year's Youth and Community Summit, we are moved and inspired by the leaders in our community who united to shape the future role of trust in HIV care and support. Our annual Youth and Community Summits are just one example of our enduring commitment to working hand-in-hand with the community to make an impact.
As we look to the future, we are reminded that by building trust within our networks, combating stigma and working together, we can fight to end the HIV epidemic forever.
We are here until HIV isn't.