HIV Prevention Starts with Me: Celebrating Women and Girls on National Women & Girls HIV/AIDS Awareness Day
In March, we come together as a community to observe National Women and Girls HIV/AIDS Awareness Day and remind all women, including cis and transgender women, why it is so important to be tested and treated for HIV.
Did you know? There are approximately 258,000 women living with HIV in the United States as of 2016, with adult and adolescent women making up 19% of the nearly 39,000 new HIV diagnoses in the US, according to the Centers for Disease Control and Prevention. Additionally, an estimated one in nine women with HIV don't even know they are living with the virus.1
In honor of National Women and Girls HIV/AIDS Awareness Day, two passionate members of the ViiV Healthcare team, Marc Meachem, Head of US External Affairs, and Dr. Harmony Garges, Chief Medical Officer, sat down to discuss what drives them to fight the HIV epidemic, what ViiV Healthcare is doing to progress treatment and address issues for women and girls living with HIV, and what lies ahead for the community.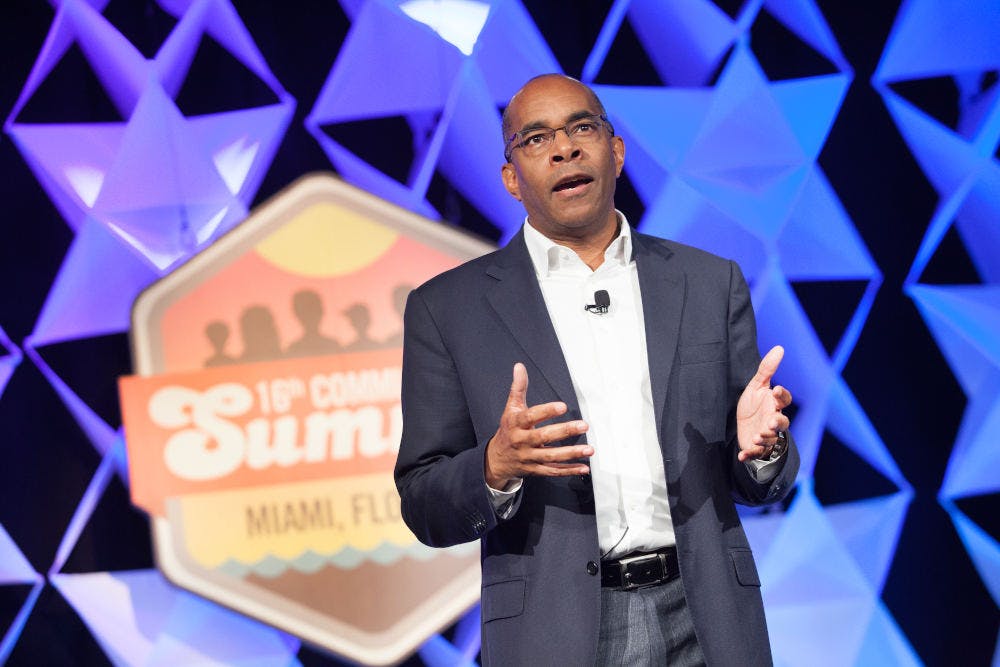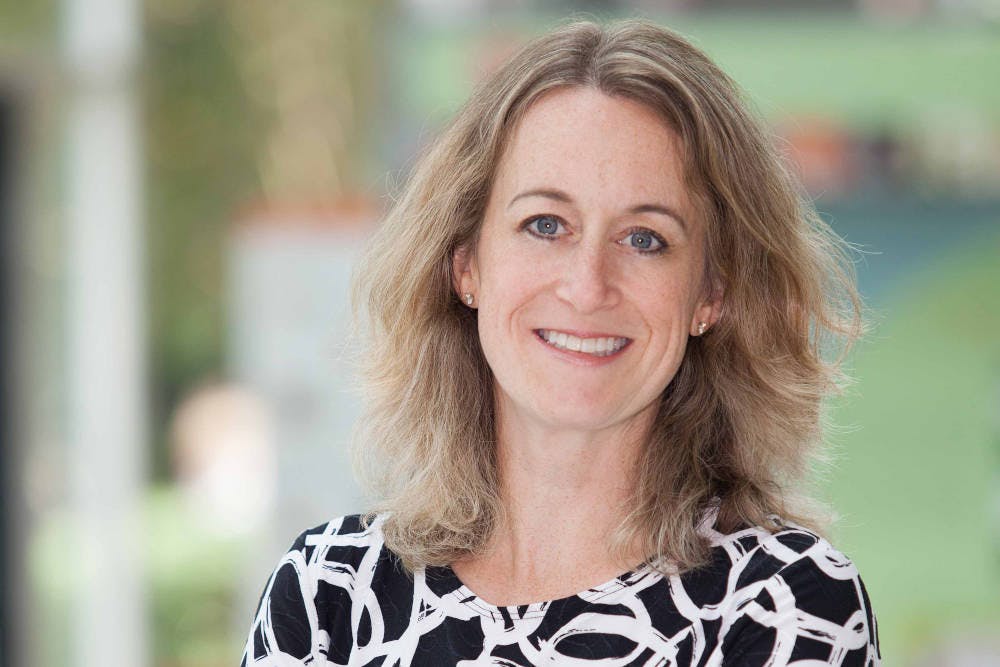 Marc: As we've seen in our community initiatives, women and girls living with HIV often face unique challenges compared to other demographics, and specific programming is required to ensure their physical and mental well-being. From your perspective, why is it important to address the special circumstances and experiences that certain populations living with HIV experience?
Harmony: As a pediatric infectious disease physician, I've spent nearly 20 years taking care of adolescents living with HIV. This has taught me that the best medical care is delivered when it's tailored to individuals. Every person has unique needs, with some populations requiring differentiated levels of care to ensure that those needs are being accounted for. Some adolescents I cared for were mature with strong social supports and required minimal interaction with the healthcare system, while others lacked social support and had challenges with medication adherence. We need to meet people where they are, and not expect a single approach will be effective.
Our company's mission is to ensure no one living with HIV is left behind. Our work provides an opportunity for us to be a voice for everyone, including the most vulnerable. To do this, we have to look holistically at the person and understand who they are, their needs and the challenges they face. For example, factors such as geography and distance from the clinic may require specific needs to ensure access to care. Age also plays a role, with young children and adolescents requiring a different approach and care model than adults. For women and young girls, it's especially important to consider their reproductive goals and ensure they understand how to manage their HIV during pregnancy and the steps required to ensure HIV is not passed on to their child. This tailored approach to care will help us be that voice to improve the overall well-being of people living with HIV.
Marc: It's fascinating to see how much the treatment of HIV has evolved in the last 30 years. Can you speak to where you think HIV treatment is going next, and how new research and treatment innovation might focus on women?
Harmony: We have seen huge advances in HIV treatment over the past 30 years. Thanks to advances in HIV therapies, we have shifted the field from ineffective or poorly tolerated medicines to effective antiretroviral therapies delivered via simplified treatment regimens, with improved tolerability. We're continuing our innovation by focusing on developing long-acting therapies and treatments with fewer medicines, which will give people living with HIV a wider range of options. HIV research today is about avoiding complacency – recognizing the current state of treatment and looking for ways to reduce the overall impact the virus has on a person's life. By continuing to challenge the status quo and staying focused on the individual needs of each person living with HIV, we will keep evolving as a company.
One example would be our commitment to increasing representation of women in clinical trials. Closing the research gap and gathering data on both women and men allows us to develop a more comprehensive understanding of our medicines. By studying how effective our medicines are in women, and understanding the tolerability profile in women, we will ensure that women living with HIV and their physicians have the knowledge to make an informed decision about their HIV care.
Marc: One initiative ViiV Healthcare supports is the Positive Action for Women community giving program, which focuses on connecting cis and transgender women who are living with HIV to networks of support and care. What are some initiatives on the medical side that ViiV Healthcare has supported to help women and girls affected by HIV?
Harmony: I'm so inspired by the work our Positive Action team does. HIV treatment is just one component of HIV care. Tackling stigma and helping to bolster support networks are also important components of the overall goal of HIV management.
That's another reason I'm proud that ViiV Healthcare understands that the "one size fits all" treatment mindset doesn't work. We are focused on ensuring better inclusion of women in our clinical trials. I'm pleased to say that ViiV Healthcare has had several of our clinical trials surpassing the average of 19 percent for women representation in HIV antiretroviral therapy studies.2,3
Marc: You've done a lot of work with women and pediatrics. What inspires you most about working in this field?
Harmony: I fell in love with pediatrics during medical school, when I began to take care of children with complex and serious medical conditions. By tackling difficult cases and honing in on subtle clues, I learned to think broadly when looking for diagnoses and treatment options. This same approach is also required for infectious diseases, including HIV. Creative and mindful thinking is paramount, as is listening to your patient's story. I'm driven every day by the challenge, and how that challenge continues to present itself as we work to improve HIV treatment and hopefully find a cure.
ViiV Healthcare recognizes the importance of supporting women and girls affected by HIV and we do so through initiatives like Positive Action for Women, a community grant giving program that connects women to networks of care and support. Since our inception 10 years ago, ViiV Healthcare has been 100% dedicated to discovering, developing and delivering new treatments for HIV, with the ultimate goal of curing this disease. Our work goes beyond research and development and includes engaging community organizations to increase access to testing and treatment. We strive to ensure that communities receive the care they need and that no person living with HIV is left behind. To achieve this, we know that all women – regardless of where they live in the world, age or any other factor – must be represented in our efforts.
As we work to end the HIV epidemic, we must use our voices to drive change and address the health disparities that exist within our community. To women and girls affected by HIV: ViiV Healthcare stands with you today and every day. We are here until HIV isn't.
References:
Centers for Disease Control and Prevention. HIV Among Women. Available at: https://www.cdc.gov/hiv/group/gender/women/index.html. Last accessed February 2020.
Curno, J. Rossi S, Hodges-Mameletzis I, et al. A Systematic Review of the Inclusion (or Exclusion) of Women in HIV Research: From Clinical Studies of Antiretrovirals and Vaccines to Cure Strategies. J Acquir Immune Defic Syndr. 2016 Feb 1;71(2): 181-8.