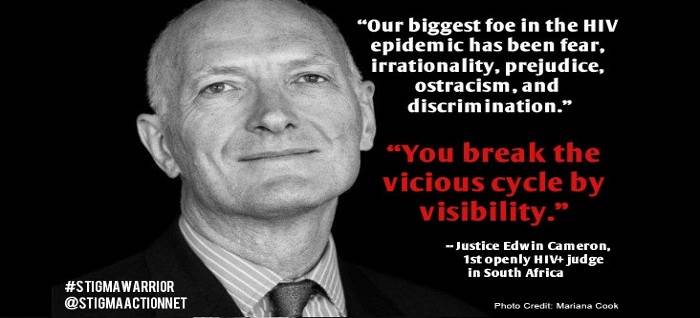 Hi, my name is Anne Stangl and I am a Senior Behavioral Scientist at the International Center for Research on Women (ICRW) and the Secretariat Director for the Stigma Action Network (SAN). Today, I am pleased to tell you about the SAN's efforts to use social media as a means to promote action to reduce HIV-related stigma and discrimination. Through this initiative, which is supported by ViiV Healthcare's Positive Action programme, we aim to make information, resources and tools more widely available and to create a more closely connected HIV stigma and discrimination reduction movement that can effectively advocate for change.
The SAN is a global network that was formed in 2010 to foster knowledge sharing and enhance coordination to enable the scale-up of HIV-related stigma and discrimination reduction efforts across the globe. ICRW is currently serving as the Secretariat for the SAN, but we work closely with a 14-member steering committee and a five-member advisory committee to set priorities for the SAN's activities and engagement in advocacy efforts.
I'm very pleased that Sonalini Mirchandani, Chief Executive of The Communication Hub and a member of our steering committee, will be joining me later in the tour to provide her perspective about the SAN and the role of social media in a country like India. We'll also be joined by Josh Robbins, an HIV-positive activist and author of the 'I'm Still Josh' blog who will tell you about some of the ways we've coordinated our social media activities and how these efforts have effectively addressed stigma and discrimination among key populations online and beyond.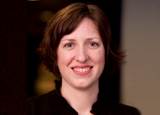 Despite great strides in medicine, technology and behavioural interventions, HIV stigma and discrimination persist across the globe due in part to a lack of inter-sectorial dialogue and collective action. There are many groups working to combat HIV-related stigma and discrimination around the world, but for the most part, these groups work in isolation. To maximise the impact of anti-stigma efforts, there is a need for organisations and activists to share information and learning, speak with a collective voice, raise external awareness about existing best practices, and coordinate efforts for both efficiency and effectiveness. The SAN was formed to bridge these gaps.
We spent the first two years of operation as a network setting up our structure. We also focussed on establishing a website that would foster global networking across sectors on HIV-related stigma and discrimination, and that would allow users to access and share knowledge, tools and resources.
From there, our goal was to expand the Network's global reach. Our social media scale-up is designed to make sure we are effectively reaching and engaging our key audiences – to make sure that they know about the SAN and are using our resources so that we can inspire coordinated and effective action against HIV-related stigma and discrimination at the local, regional and global levels.
In 2012 we set out on a two-year project to maximise our use of social media – namely Facebook, blogs and Twitter – as a way to draw attention to the SAN and its goals, promote action and catalyse discussion. Not only did we aim to highlight key advocacy issues, but also to create a more cohesive and powerful network by linking people dedicated to reducing HIV-related stigma and discrimination from across sectors – affected individuals and communities, programme implementers, researchers, advocates, governments and donors.

One key to countering individual and organisational constraints to scaling up stigma-reduction efforts is to increase the depth and breadth of dialogue among key players. The social media space is well-suited to encouraging such dialogue, since it provides anonymity for those who need it and is readily accessible and available to a large global audience.

PLAY
Info
X
"I think in a global context, one can't deny that social media today is really taking the lead in terms of being the way to communicate and to reach out to large numbers. While one cannot deny that, on the other hand, there is also the real fact that in countries like India, there are still vast populations and communities who are still in what we continue to call 'media dark areas', and who do not have the kind of access to social media that people in more developed countries do. But having said that, I do want to emphasise that things are changing here too and social media has caught on in a way that I think we did not even imagine way back in 2009 when The Communication Hub became a member of the steering committee of SAN. I mean just to give you some statistics that you may be interested in, and this data is really changing month by month, as of data that we have as of six months ago, we have 62 million active social media users in India today. In fact, in one of the states in India which is a predominantly tribal dominated state that we are working in, we have found that access to mobile has far, far exceeded access to television. So, we're working very closely with the government to try and see how we can reach out with messages on health using mobile because even communities that have no access to radio, no access to television, no electricity, they use transistor batteries from their tractors to recharge their mobiles. And through mobiles, they're able to access the net. They're also able to get messaging on a variety of topics including reproductive health and HIV." - Sonalini Mirchandani, The Communication Hub and SAN Steering Committee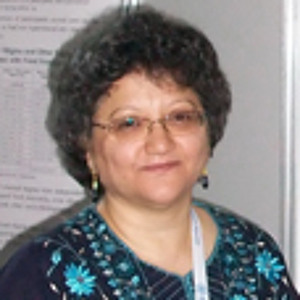 Still, in order to engage effectively via social media, we first had to take a close look at what kind of messages we wanted to share and how to best convey them via various social media channels. Our initial step; therefore, was to spend time together with our steering and advisory committees thinking through our messages and how to best utilise various social media assets to share those messages in compelling new ways. From there we began implementing a campaign comprised of:

Daily engagement via the SAN Facebook page and Twitter handle: We began more actively and routinely posting a variety of information, resources, events, videos and infographics on Facebook and Twitter.
Campaigns to connect with, celebrate and inspire the community: For example, we initiated a weekly interactive quiz on Facebook –#MythbusterMonday – designed to engage various audiences, educate the public in a dynamic way and make people question their own conceptions / misconceptions about HIV. We also started using the hash tag #StigmaWarriors on Twitter as a way to celebrate and extend the reach of the great work being done by individuals across the globe to combat HIV-related stigma and discrimination, and to inspire others.
Strategic outreach and partnerships: We began engaging with organisations that already had large followings on Twitter and Facebook and a shared interest in reducing HIV-related stigma and discrimination, and we formed strategic partnerships with individual activists and bloggers.
Weekly blog posts: We increased our blog posts to at least two per month and expanded our cadre of authors to include SAN members, guest bloggers, steering committee members and members of the general public.
PLAY
Info
X
"We have a great team working with ICRW who've been working hard to push out graphics and infographics and things that seem to be very popular on both Facebook and Twitter. We had to think carefully about how do we break down such complex issues like stigma and discrimination and package it into these sort of manageable pieces that would be interesting to people and would also start engaging them to challenge some of their own thinking around these issues and sort of foster some action on their part. It took us a little while to figure out what seems to work best, but I really feel like we now, about six months into the implementation of the project, we're really seeing a lot of successes so far." - Anne Stangl, ICRW and SAN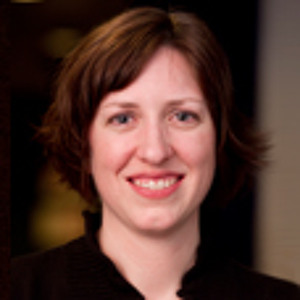 Quarterly e-newsletter: We initiated an e-newsletter that highlights key timely topics and ties them back to the work we've been engaged in over the previous quarter. The newsletters serve as a way to provide the HIV community and broader public with links to key advocacy topics, emerging best practices, new research findings and useful stigma-reduction tools on the SAN website.
Ongoing monitoring and evaluation: Part of our goal with this initiative was to increase our flexibility in producing content and presenting it in compelling ways based on public reaction and usage of our social tools. As such, ongoing monitoring and evaluation is central to the project itself, since it enables us to effectively evolve and adapt as we move forward.
Although we're only about six months into the project, it's already exceeding our expectations. I don't think any of us realised at the outset just how impactful social media could be in building relationships with the global HIV community.
For example, as I mentioned earlier, through our social media efforts we connected with a young man named Josh Robbins who runs the www.ImStillJosh.com blog. Josh's blog is all about his recent experiences learning that he was living with HIV, deciding to disclose his status publicly and becoming an anti-stigma advocate to support and encourage others. We've been able to engage with Josh and his followers – and he's been able to do the same with ours – to talk about some of the key issues facing people living with HIV on a very personal level and in a way that's not feasible via other platforms. It's enabled us to engage with Josh on a meaningful level, in a social space that allows each of us to then connect with more and more people in an organic way. I think this really speaks to the rapidly growing power of social media because it's something that wouldn't have been possible even just a few years ago.
PLAY
Info
X
"The Stigma Action Network and my blog, ImStillJosh.com, we've worked together on a couple of different platforms, both sharing guest blogs with each other. So, I've been able to blog for the Stigma Action Network and then their staff guest blogs on my site. We've also done a podcast interview together. But really, I think what's really cool is that both the Stigma Action Network and all of their social media channels – Facebook, Twitter, their podcasts, their website, Twitter, all of that – and all of my handles with social media, we have this really cool banter that happens on Twitter sometimes and on Facebook. And it's really just the personalities of their organisation , and my blog, which is me. We have this cool banter that happens back and forth that they will re-tweet something that I say, or I'll comment on a post they have or share it with my audience, and vice versa. And what happens is we have this kind of 'best friend' friendship via social media thing going on. And today is a perfect example. This morning I was giving Stigma Action Network a hard time because I worked real hard on this really cute, amazing image that I shared on Twitter and Facebook. And so, Stigma Action Network, like they often do, they re-tweeted it for me. And, you know, were getting out to their audience and were giving me props, and they said that this was a perfect start to a Friday, which of course it's Thursday. So then, I replied and we filled people's Twitter feed, I'm sure, back and forth laughing about it and having a good time. But then, some people starting replying to what we were saying and commenting on it, and it was just a perfect example of our best friend relationship almost, or pseudo best friend relationship type thing going on on social media, that other people started joining in and wanting to comment. And it was a perfect tool and time to really kind of engage, both of us, engage both of our audiences into a message against stigma related to and for those living with HIV. And it was a great small collaboration that really just happened because we have invested time and energy into each other so far. So let's say it was a great moment for me to see that transpire this morning." - Josh Robbins, ImStillJosh.com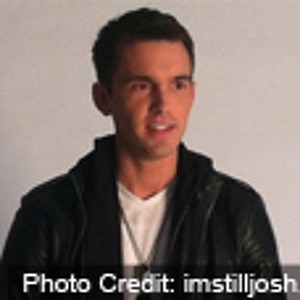 We're also seeing a tremendous amount of diversity in the organisations that are following us. We were fairly confident when we set out on this project that scaling up our social media activities would enable us to engage with communities of people living with HIV, HIV organisations and LGBTQ groups. What we didn't necessarily expect was that it would also be an effective means for reaching health organisations , human rights groups, student groups, and – importantly – the general public.

Less than one year into the project our increased social media activity, know-how and agility has already significantly expanded our reach as a network. Looking at some of the numbers since we began to receive support from ViiV Healthcare, we've…
PLAY
Info
X
"For example, Ben and Jerry's just recently started following us and they have a reach of over 115,000 followers. So it's been really exciting to see how by using social media we're being able to break out of that typical audience of people who would be interested or typically following or actively engaging in these kinds of conversations about human rights. And that's really, really important because in order to address stigma on the societal level we really need to foster social norm changes and that happens oftentimes by really reaching out to individuals and having those individuals question their own thinking, their own attitudes, beliefs, prejudices. And social media really provides a great avenue for reaching those individuals, and so we've been really excited with that." - Anne Stangl, ICRW and SAN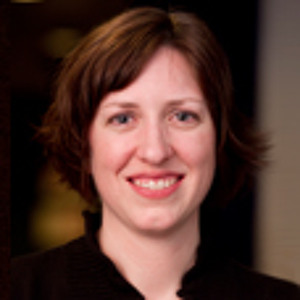 Increased the number of "likes" on our Facebook page by approximately 290%, with the average number of users reached per week currently at almost 17,000
Increased our Twitter followers by more than 583%, with the average number of Twitter users reached per week currently at approximately 145,000
Engaged with individuals and organisations who are now following us from over 45 different countries
For me, the main lesson is not to underestimate the importance and power of social media, especially when it comes to issues like stigma, discrimination and human rights where you need to engage broad groups of people in order to foster social change. I would encourage other networks and organisations who aren't engaging in this space as much as they could to use social media to its full potential. It wasn't as hard as we thought it would be, and it's been hugely beneficial in terms of expanding our audience and allowing us to connect at a deeper level with various stakeholders.

Some of the other lessons and insights we've gleaned thus far include:

Social media allows an organisation such as ours to connect with individuals who might otherwise be uncomfortable approaching an AIDS-service organisation or other HIV-related group. Because it affords anonymity for those who want it, social media presents a real opportunity in this regard. I think we've done a good job so far of reaching out to individuals who wouldn't engage about HIV in a more public forum, and getting them information that they otherwise wouldn't access.
PLAY
Info
X
"When it comes to issues surrounding stigma in HIV in India, we still have many miles to go. The issue with stigma surrounding HIV in India also has to do with layered stigma and the kind of stigma that surrounds the behaviour that is seen to lead to HIV. And discussion on issues relating to sexuality, issues pertaining to homosexuality, issues surrounding prostitution – these are still areas that are underground, that are hidden, that are not spoken about very openly in the public domain. In such a context, it becomes even more important that people find a voice to be able to reach out. People are able to connect through an anonymous forum like a blog or through the Internet, which provides you a sense of security if you do not wish to reveal your identity because you're not sure how the world will respond to your revealing your identity as an HIV positive person. So, I think what organisations like SAN are doing are very significant because you're able to reach out to people on a subject on which they don't necessarily have a listening ear, or a group to go to immediately that would provide the necessary sensitivity, security of being able to talk about these things. I think that is another reason why the Internet is really so important, that social media is so important, it gives you security while ensuring anonymity. And we still need that until we reach a stage in India where talking about these things becomes normalised . We still have many miles to go, but we're certainly getting there." - Sonalini Mirchandani, The Communication Hub and SAN Steering Committee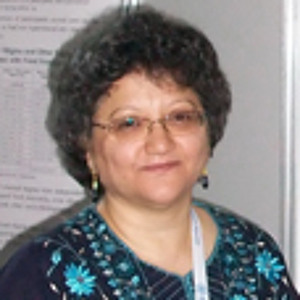 The social networking space provides a vehicle for new and dynamic collaborations. One thing we've found very effective is using social media to link up with other organisations around an event. For example, recently we worked with several organisations around the International Day Against Homophobia and Transphobia to push out coordinated messages and information. For the most part, these were organisations that we hadn't engaged with before, so it was a real opportunity to extend our reach. It also allowed us to contribute to important conversations taking place around this event and make sure that the topic of HIV-related stigma and discrimination stayed in the forefront of people's minds.
PLAY
Info
X
"Why they (the SAN) have been so influential to me personally as an HIV positive activist, it's because their messages are on target. They come directly in the way that I socialise and engage online, which is through social media, and they're always smart campaigns and they make you think. You know, I'm 30 years old and I see tons of campaigns from all different types of causes on social media, and some of them stick and some of them don't. And, you know, besides the obvious reasons why certain campaigns may stick – because it's something that I'm dealing with, or a family member is dealing with, or I know someone that's dealing with – smart campaigns, regardless of the cause, are something that attracts attention. It attracts engagement and it makes a difference. And so, the Stigma Action Network's use of 'Stigma Warriors', for example, in naming me a Stigma Warrior and that we're all Stigma Warriors, it really kind of influences people like me and others through their social media to really step up and make a difference. And it's all because the Stigma Action Network put that focus and that energy behind that social media campaign and platform." - Josh Robbins, ImStillJosh.com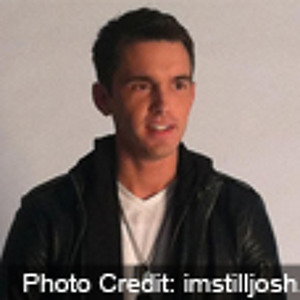 By using social media, we've been able to celebrate members of the community, recognise their contributions to addressing stigma, and share their stories in order to inspire others. That's been one of the most rewarding aspects of maximising use of social media – it gives us an opportunity to amplify the voice of the stigma warriors out there and to applaud and share their daily victories. We're all in this together and social media allows us to celebrate that and to coordinate our efforts in a dynamic and meaningful way.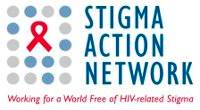 Project:

Social media scale-up as a means to facilitate and strengthen coordinated global HIV stigma and discrimination reduction efforts
Run by:
Region:
Gobal
Population:
Various HIV-stakeholders and the general public
Challenges:
Reaching and inspiring action among diverse HIV-stakeholders across the globe, as well as engaging the general public; Reshaping and re-crafting sometimes complex messages to inspire dialogue via social media; Bridging the gap between users of the SAN website and users of SAN social media channels; Measuring the success of our social media efforts, both quantitatively and qualitatively.
Activities:
Using social media to strategically reach out to other HIV groups and activists, as well as the general public; Creating and sharing existing images, infographics, memes, videos, articles, podcasts, and blog posts that enable interaction with diverse groups of people; On-going monitoring and evaluation to inform the selection of stigma-related content and how to most effectively present that content via various social media channels.