IDAHOTB 2019: ANOTHER YEAR IN THE FIGHT AGAINST INEQUALITY AND INJUSTICE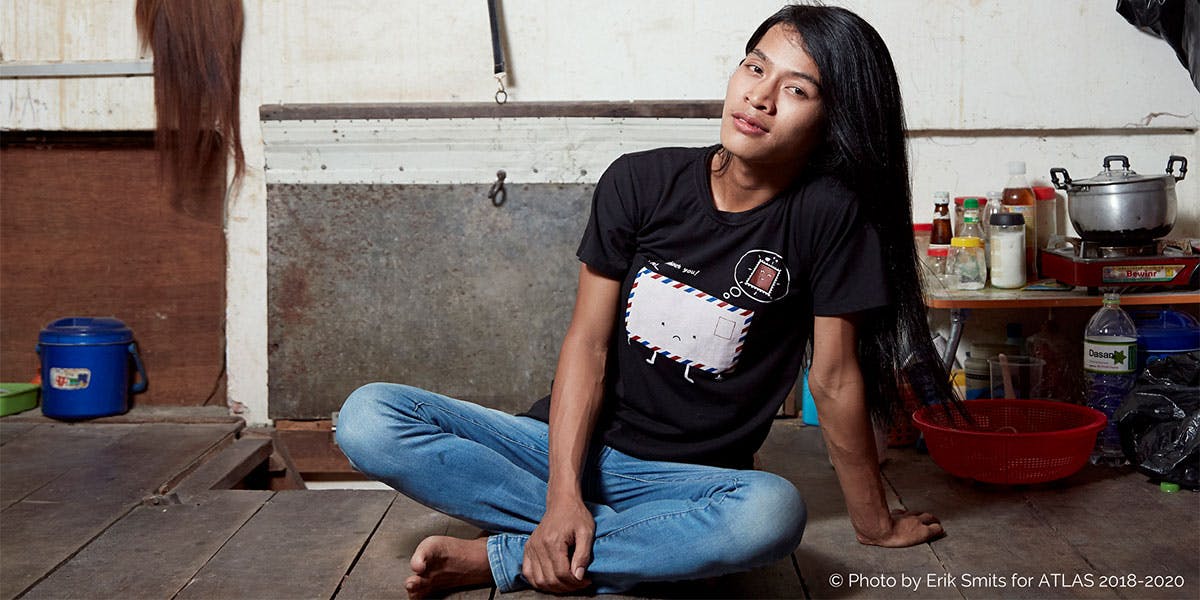 Each year the International Day Against Homophobia, Transphobia and Biphobia (IDAHOTB) is an opportunity for us to celebrate gender and sexual diversity. At ViiV Healthcare we stand together with people from all backgrounds and will continue advocating for equality around the world.
On May 17th, millions of people will unite together in support of increasing human rights recognition for the LGBT+ community. This day provides LGBT+ people and their allies a moment to reflect on the progress made in heightening visibility of issues and furthering people's rights.
IDAHOTB also highlights the challenges and inequities faced by lesbian, gay, bisexual and transgender people throughout the world. In many countries same-sex relationships are still illegal, with other subtle and pervasive forms of discrimination becoming more common. While positive change is happening, it is not as fast as we'd like. Until equality is achieved and LGBT+ people live free from stigma and discrimination we must keep working together.
Our Positive Action programme for Men who Have Sex with Men & Transgender People (PA MSMT) champions people and communities affected by HIV and AIDS, but who also must deal with limited resources in hostile settings. Collaborating with a range of partners we support local community-led groups to make significant impacts through grants and non-financial initiatives such as skill workshops, forums, and technical assistance.
Campaigns by activists, communities and allies show what incredible progress can be realised for people who face stigma and discrimination. In the build up to IDAHOTB, we recognise some of the achievements made from groups around the world.

"Full equal rights will come, love will prevail."
Carlos Alvarado Quesada, President of Costa Rica

Americas
In November 2018, the Supreme Court of Justice in Costa Rica approved the legalisation of same-sex unions, which is set to be implemented by mid-2020. Fully supportive of the legislative change was Costa Rica's president, Carlos Alvarado Quesada, who announced "Full equal rights will come, love will prevail".[2]
Trinidad and Tobago achieved a key win for its LGBT+ community where sexual relations between adults of the same sex were decriminalised. Happily, the country also enjoyed celebrating it first-ever LGBTQ Pride festival.[1]
SUPPORTING WORK IN: BOLIVIA
Vivo en Positivo in Bolivia is an organisation supported by Positive Action, working hard to dismantle health access barriers for gay, bisexual and transgender people living in rural areas or indigenous populations. Vivo en Positivo has made some amazing progress in helping to reduce HIV transmissions and AIDS-related deaths by training a growing network of peer educators. These educators provide culturally sensitive services to marginalised groups, as well as provide information to health care providers to help reduce stigma and discrimination in care.

Europe
In Europe, Austria's High Court ruled same-sex couples can marry from 2019.[3]
More widely, the European Union's top court ruled that gay married couples have the same rights to live in any country within the EU bloc that they like, even if gay marriage is illegal in the member state they live in.[4]
Asia
Overruling a 157-year old colonial law, celebrations were held outside the Supreme Court in India where the previous criminalisation of same-sex relations was overturned.[5]
Thailand made exciting new ground as a cabinet bill, set to gain approval from parliament in 2019, will recognise same-sex civil unions and also allow same-sex couples to start their own families.[6] Australia too has made advances in equality by enabling same-sex couples to adopt, after legalising same-sex marriage in December 2017.[7]
SUPPORTING WORK IN: INDIA
To capture momentum from this incredible milestone, the India HIV/AIDS Alliance, supported by Positive Action, launched the Prayas project. Prayas links transgender people to sexual health services in areas where health resources are scarce, helping them stay aware of their HIV status. Through Prayas the HIV/AIDS Alliance has also trained transgender PrEP Champions, providing knowledge and skills so they can advocate for the availability of PrEP in the Indian health system.

Africa
Campaigners and activists have been working tirelessly to change the legal standing of the LGBT+ community in Kenya, with the decriminalisation of same-sex sexual activity to be decided on by the High Court in May.[8] Kenya's decision will set an important legal precedent as Botswana and Malawi have similar hearings later in the year.
Looking towards IDAHOTB and beyond
The good news is global LGBT+ rights are trending in an upwards direction. Even so, rights in several regions are under threat and will need unwavering commitment from people, communities, charities, NGOs and governments to withstand this hostility.
LGBT+ people, and people living with HIV, have shown extraordinary strength and resilience in leading the charge for equality. Positive Action, through the MSM&T programme, is proud to support these communities in pursuit of a better, safer world. Diversity should be celebrated.
At Positive Action and ViiV Healthcare, we are dedicated to supporting the LGBT+ community, and look forward to May 17th when we can celebrate IDAHOTB alongside our colleagues, partners and communities.
Reflecting on LGBT Rights Progress Around the World