HIV: A VIRUS THAT THRIVES ON INEQUALITY
HIV continues as a major public health issue with some regions of the world and certain communities disproportionately affected.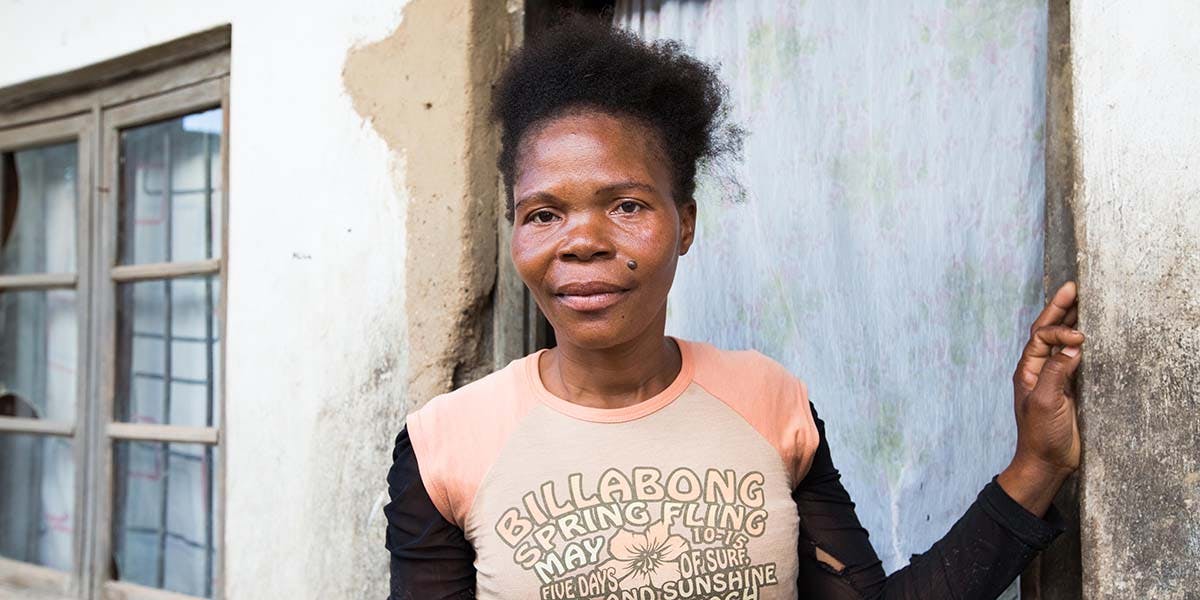 HIV continues as a major public health issue with some regions of the world and certain communities disproportionately affected.
Globally, the number of adults and children losing their lives to AIDS-related illnesses continues to fall; new HIV infections are also declining.[1]
Work remains to reach the ambitious targets that the global health community has set however. Here, we focus on the groups and regions most affected by the epidemic, the progress so far and the efforts required to ensure no-one affected by HIV is left behind

Adolescents & Young People, Particularly Girls & Young Women
Several factors put adolescents and young people, particularly girls and young women, at risk of HIV. These include poor access to healthcare and education, limited empowerment, representation and opportunities to contribute to decision making with partners, family members and communities, gender-based violence, other harmful cultural norms such as female genital mutilation/cutting (FGM), and – as with all communities – structural/social drivers such as stigma, discrimination and poverty.
Positive Action for Girls & Women is a rights-based initiative that aims to empower young women and girls across the globe, tackling gender-based violence, early/forced marriage and inequality.
Positive Action for Adolescents supports and evaluates the impact of new behavioural and service delivery interventions for HIV prevention, testing and care.
Children
There have been promising gains for children affected by HIV. New HIV infections amongst the world's children have fallen dramatically in recent years from 300,000 in 2010 to 160,000 in 2016. AIDS-related illnesses remain among the leading causes of infant mortality however . 1
Positive Action for Children Fund supports organisations working to end paediatric HIV specifically the elimination of mother-to-child transmission of HIV by empowering mothers and children across the world.


In parts of the world with lower prevalence of HIV, most new HIV infections occur amongst 'key populations' – gay, bisexual and other men who have sex with men (MSM), transgender people, sex workers, people who inject drugs, and prisoners. Outside of sub-Saharan Africa, key populations and their sexual partners accounted for more than 80% of new infections in 2015. Key populations are essential to focus on in Africa too however – in the same year, 25% of new infections in Africa occurred amongst these communities and their sexual partners.1
Gay, Bisexual & Other Men Who Have Sex With Men
Men who have sex with men (MSM) are 24 times more likely to be living with HIV than the general population.[2] Access to culturally-competent care is hindered by several factors including criminalisation of same-sex relationships, hostile communities, homophobic discrimination and violence, external and internal stigma, and limited health education.
Transgender Women, Transgender Men, People Who Are Gender Diverse & Intersex People
Transgender people are those people whose gender identity differs from the sex they were assigned at birth. Some people identify with one gender, others with multiple genders or no gender. Transgender women are 49 times more likely to be living with HIV than the general population; global data for transgender men is limited.[3] Low coverage of gender-affirming care, transphobic stigma, discrimination and violence, marginalisation , a lack of recognition of gender identity and infringements on human rights all contribute to HIV vulnerabilities for transgender people. Intersex people, those people born with ambiguous genitalia, can also be subject to marginalisation and discrimination and greater risk of HIV.[4]
Positive Action for MSM & Transgender People aims to improve sexual health and wellbeing and advance and social and economic justice for men who have sex with men and transgender people in resource-limited and hostile settings. By doing so, it aims to demonstrate that supporting community-level interventions to address HIV in combination with other holistic needs can significantly reduce HIV incidence, STI mortality and AIDS-related mortality.

Sex Workers
Sex workers are subject to discrimination, violence, and punitive legal and social environments, each of which contributes to HIV vulnerability.
People Who Inject Drugs
People who inject drugs can be at greater risk of HIV for numerous reasons including punitive laws, few if any prevention services and societal stigma. Approximately 13% of people who inject drugs are living with HIV.
Prisoners & Others in Closed Settings
HIV vulnerability is higher amongst prisoners due to numerous factors including limited availability of condoms and prevention services, sexual violence and limited harm reduction services which can lead to unsafe injecting practices.[4]
Additionally, some people with disabilities, older people living with HIV and migrants & internally displaced people are often disproportionately affected by HIV.[4]
Our Positive Action Programmes support initiatives focused on people who inject drugs, sex workers and prisoners, and we are currently exploring innovative ways to better support key populations and others.

The majority of people living with HIV are in low- and middle-income countries. Sub-Saharan Africa is particularly affected, with the east and south of the continent home to more people living with HIV than the rest of the world combined. Eastern Europe and Central Asia is the only region in the world where gains against HIV epidemics made elsewhere are not evident.[5]
In the developed world, the relative burden of HIV in specific communities is often comparable to that of more resource-limited countries. HIV continues to affect communities in all regions and a sustained global response will be required to ensure no-one affected by HIV is left behind.