WE ARE COMMITTED TO DATA TRANSPARENCY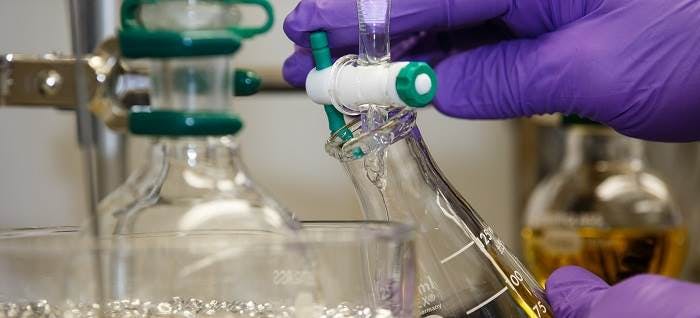 We have a long-standing commitment to data transparency. Since the company was formed in 2009, we have been working to ensure we disclose research data and share information from our clinical trials.
We recognise that transparency in research is fundamental to accelerate scientific progress in developing innovative new treatments. To this end, we have set up a clinical study register to deliver on our commitment to share clinical trial information and data with the broader academic and research community working in HIV.

Protocol summaries, result postings and anonymized clinical data

When interventional studies involving human subjects are initiated, protocol summaries of ViiV Healthcare-sponsored studies are posted on our own clinical study register before the first subject is enrolled. Additionally, the ViiV Healthcare clinical study register provides an easily accessible repository of data from ViiV Healthcare-sponsored clinical studies and includes the following information:
Protocol summaries for ongoing studies (a brief description of what is being researched and what the study is designed to discover)

Results from completed clinical studies on compounds that are both investigational and approved medicines
Results of observational research (studies of ViiV Healthcare medicines) and meta-analyses (which combine and analyse the results from two or more previous studies)
Results from studies of terminated medicines - this informs the scientific community about research results for medicines that ViiV Healthcare is no longer progressing in development. This may reduce exposure of volunteers to similar compounds for clinical research.
The names of principal investigators who participate in our clinical research
We submit the results of interventional human subject research studies as comprehensive manuscripts for publication in peer-reviewed journals that are indexed by online search engines within 18 months of study completion.
We also register ViiV Healthcare-sponsored clinical trials (phase I-IV) of investigational and marketed medicines on external registries as required by current regulation through http://www.clinicaltrials.gov/ and https://www.clinicaltrialsregister.eu.

Following completion of these clinical studies, result summaries are posted on the ViiV Healthcare clinical study register within eight months, irrespective of the outcome of the study.

We have also committed to sharing anonymised Individual Patient Data (IPD) and redacted Clinical Study Reports (CSRs) once the initial study data is published, via https://clinicalstudydatarequest.com/Study-Sponsors-ViiV-Details.aspx.

The clinical trial register is undergoing upgrades to enable further improvements to how we disclose clinical trial information and make it readily available to the public.

Beyond this, we continue to evaluate potential enhancements to improve access to our research results regarding ViiV Healthcare investigational and marketed medicines beyond our existing clinical trial registry to further facilitate transparency with the scientific community, prescribers, and patients. Updates will be made available in due course on our corporate website as and when we publish more information and update our policy.

For more information please contact:

Email: ViiV Healthcare Global Communications

Tel: +44 (0) 208 380 6200