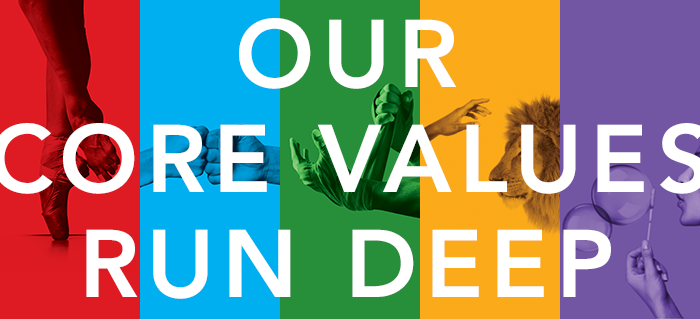 We are ViiV Healthcare Canada. A pharmaceutical company devoted to HIV/AIDS research and treatment, and to supporting people living with HIV/AIDS across Canada.
We are committed to fighting HIV/AIDS by providing quality products, services and programs, as well as building long-term partnerships with an empowered HIV/AIDS community.
We're fierce
OUR PASSION IS INTENSE. A profound need for answers and a devotion to progress permeates everything we do. We have a burning desire to make a real difference for people living with HIV, and we're not afraid to show it.
We're allies
TRUST IS OUR BOND. It's the most important part of our connection with the HIV community. That's why, from Day 1, we've put their needs first. We're not doing our job unless we're inspiring confidence—their confidence. We have their back, and we're not going anywhere.
We're fighters
OUR RESILIENCE IS UNWAVERING. The fight against HIV is for the long term and we're not backing down. The pursuit of better care is an ongoing challenge, but we dare to look that challenge right in the eyes. We stand firm in our resolve and we remain confident in a brighter future.
We're fearless
TRUE INNOVATION PUSHES THE LIMITS. As challengers, we're not afraid to think differently—in fact, it's how we operate. And this allows us to harness the latest science to continue forging unbreakable bonds with the HIV community.
We're transparent
OUR INTEGRITY SETS US APART. In all that we do for the HIV community, we pride ourselves on being ethical and authentic. We work in an open and cooperative way, guided by strong moral principles—because their trust is important to us.
On an ongoing basis, we reach out, connect and collaborate with the community. We believe that by working closely together we will achieve valued outcomes for people living with HIV today and in the future. Find out more about our community partnerships.