The Western Suburbs Haven - Young and Moving Forward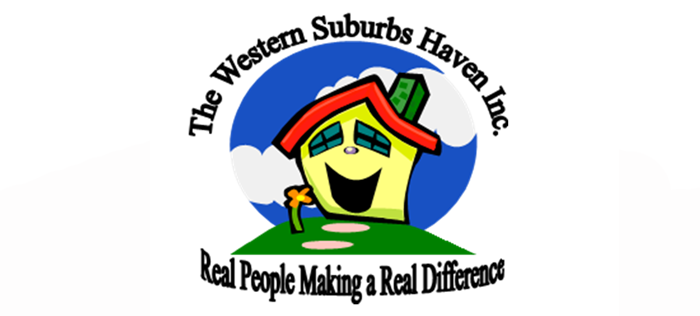 The Western Suburbs Haven Inc is a not-for-profit community organisation and charity based in Blacktown providing convalescent/respite care, social support and drop-in services for people living with HIV/AIDS, their partners, families & carers' in Greater Western Sydney.
The Haven is the only community based HIV support service in Western Sydney and the only one Sydney wide that provides face to face support as well as the range of services that we provide from the one centre. Some services that we provide for PLHIV are daily drop-in lunches, HIV information, housing assistance, advocacy, referrals to other services, computer and internet access, transport to medical appointments, a grocery program and social outings.
Operating for close to 30 years, The Haven began as a volunteer based, unfunded service caring for PLHIV. Currently we are partially funded by Western Sydney Local Heath District allowing for two full-time paid staff members, however it is still the volunteers who drive the service. They work hard fundraising to make up the shortfall of funds so that we continue to provide the range of services offered and they donate many hours caring for our respite guests and drop-in service users cooking, cleaning and driving as well as attending to various other duties to make a difference to the lives of PLHIV. From the beginning and still today, many of The Havens volunteers are PLHIV or a carer/family member of someone who is.
This project is needed to break the isolation of young positive people.
In recent years we have had contact with PLHIV between the ages of 18-30 years old, some have had involvement with The Haven when they were children with their parents/carers. These young people have been born with the virus and many of these young people attended organised camps and activities throughout their childhood making friends and being educated about their health with many HIV supports in place. Many have become disengaged from HIV services since transitioning from children's health services to adult health services with some risking their health by not adhering to medication regimes when they feel fine and have a lack of understanding and/or acceptance of the possible results
We have also realised that there are others who weren't involved in the camps and therefore are more isolated than those who were; then there are also those who have been diagnosed in recent years among this age group who do not have opportunities outside of a clinical setting to discuss their condition and share experiences.
There are no HIV services in Sydney's Western Suburbs that provide services that appeal to these young people therefore there is little hope that they would reach out for support.
At present if they do reach out for support they come across programs offered specifically at the Gay community or the Heterosexual community which are accessed mainly by older, long term PLHIV whose experiences of HIV vastly differ from the younger generation. We aim to provide support in a safe environment offering social interaction, support and opportunities to link in with social workers, counsellors and health services if required without having to attend regular appointments within a hospital environment.
The aim of this project is to connect 18-30 year olds living with HIV with other PLHIV in this age group and also with other services for ongoing social, emotional and health education support.
It will be putting PLHIV at the heart of services by engaging with young PLHIV who don't normally access services and provide opportunities for social connection. One of the biggest benefits of The Havens services has always been the social contact where people informally discuss their condition and other issues that impact on their quality of life as a PLHIV and realise others have experienced the same issues. We feel this is not any different with the age group we are targeting. We want to give this group a chance to de-stress, regain a sense of self or to simply share experiences with other PLHIV and help to keep them informed of anything relevant to their overall wellbeing.
The Haven works closely with local Sexual Health Clinics and hospital staff in order to meet the needs of PLHIV who access our services. These existing connections and assistance from the young people we already engage with will help us with reaching out to young PLHIV to become involved.
The project will take the form of quarterly events in Western Sydney held on weekends to make them accessible for those who study or work. These get-togethers will be at various venues easy accessible to those living in the Western Suburbs. The project is for anyone who is HIV positive, aged between 18-30 years of age and inclusive of all regardless of gender, sexuality or culture. It is aimed at those living in the Greater Western Suburbs of Sydney but those living elsewhere in Sydney will be welcomed should they wish to take part.
A component of the project will be inclusive of families and carers of the young people in this project because it is the family/carer who bears the stress and running around to deal with the problem when these young people are ill. It will help to inform families and carers of PLHIV of support services that are available for them should they wish to use them.

Date of preparation: November 2016 | AUS/HIV/0016/13(3)e