QPP - PLHIV Peer Tester/Navigator Pilot Project (Townsville, Queensland)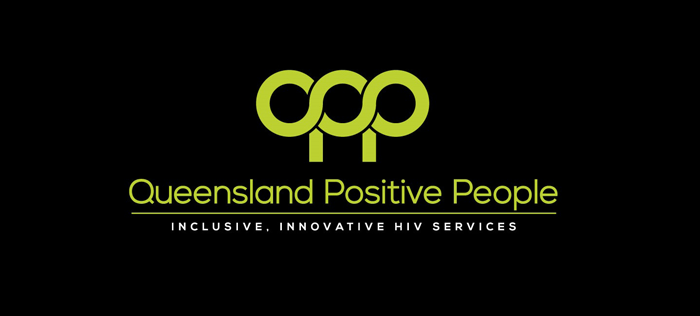 Queensland Positive People (QPP) is a peer-led advocacy organisation that is committed to actively promoting self-determination and empowerment to all people living with HIV (PLHIV) in Queensland. QPP actively engages and collaborates with PLHIV in all our work.
Through QPP's Life+ Program, the Peer Navigator role is an innovative example of the championing of the meaningful involvement of PLHIV. The Peer Navigator service is based on a successful model from Canada where it has been demonstrated that peer navigators help to improve treatment uptake, adherence, and health literacy of those newly diagnosed with HIV or those re-engaging with care.
RAPID, QPP's community-based testing service, is a proven alternative testing model that has been effective in engaging PLHIV and those at risk of HIV to get tested. The RAPID peer-testing program creates supportive environments that lead to the earlier detection of HIV with exceptionally high rates of client satisfaction.
For the first time in Australia, PLHIV are at the heart of peer education, testing, diagnosis, treatment and support services.
In Queensland and Australia, it is estimated that at least 10% of people living with HIV do not know their status. Some of the reasons for this include a lack of free alternative testing options; lack of understanding and education around HIV and risk; and stigma and discrimination associated with HIV that prevents people from getting tested. Providing alternative testing options such as peer-led community-based rapid testing, tailored to specific communities, is proven around the world as a successful model to engage those individuals at-risk of HIV into testing routines, and to reduce the proportion of people living with undiagnosed HIV and offer them access to support and care.
For people newly diagnosed with HIV, it can be very stressful, overwhelming and confusing to navigate the health system and support available. Receiving an HIV diagnosis is a life-changing event and people can feel isolated from their friends, family and communities due to the stigma and discrimination that is still associated with HIV. It is well documented that a person's initial experience with the health system following a diagnosis can affect future levels of engagement with care and the health system including their uptake and ongoing adherence to medication.
The PLHIV Peer Tester/Navigator – Townsville, is a new role that QPP will pilot in 2017 to provide dedicated peer support for PLHIV and people at risk of HIV in North Queensland. This service will support the UNAIDS HIV targets of "90-90-90" (90% of people living with HIV to know their status; 90% of people diagnosed with HIV to be on sustained treatment; and 90% of PLHIV on treatment will have durable viral submission).
This combined Peer Tester/Navigator role aims to increase the effectiveness, efficiency and impact of the support we provide to community, while maximising the impact of the funding support we receive.
The Peer Tester part of the role is based on QPP's existing peer-led express HIV and other STIs drop-in testing service, RAPID. Developed to provide alternative testing options for high risk individuals, it has proven to be a highly successful model for increasing testing and diagnosing of HIV and STIs with four Queensland clinics currently in operation around Brisbane and the Gold Coast. Clients report exceptionally high rates of satisfaction with the out-of-hours service. One-on-one peer education is optionally carried out whilst client's rapid tests develop, and condoms and sterile injecting equipment are distributed where needed. The PLHIV Peer Tester/Navigator will be responsible for running the RAPID testing clinic in Townsville, initially one day a week throughout the year, based at the Townsville Sexual Health Clinic.
The Peer Navigation part of the role is to support those newly diagnosed with HIV or re-engaging with care to overcome barriers and navigate the health system and support options that are available. QPP's Peer Navigation services are an early-intervention model aimed at improving treatment uptake, adherence, and health literacy. Peer Navigators are PLHIV who represent the diverse lived experience of HIV. Both Peer Testers and Navigators undergo extensive training to meet the varying needs of the clients that access the services.
Date of preparation: November 2016 | AUS/HIV/0016/13(3)e