Inside HIV – The Podcast for Positive People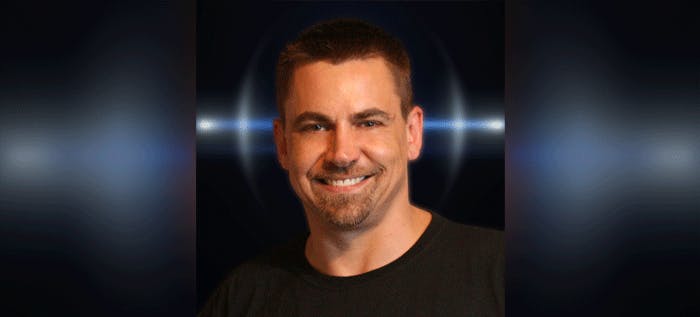 My name is Dean Beck and I am a radio producer and broadcaster with Australia's only LGBTI radio station, Melbourne's JOY 94.9. My special interest is gay men's sexual health and HIV, reporting on radio and TV for over six years.
It is my great pleasure share with you my latest media project, Inside HIV — the podcast for positive people. Season One of Inside HIV consists of 28 weekly podcasts over six months, and will draw upon the lived experience of people living with HIV (PLHIV), the vast collective resources of the nation's HIV organisations and the latest research to provide engaging content delivered via podcast each week. Each episode will be themed to cover in-depth a specific HIV-related issue. As the weeks unfold, Inside HIV will amass an archive of valuable content — a resource that can be re-visited, referenced and referred to for years to come.
Australia is emerging from a decade of silence regarding HIV. A new generation of voices is willing to speak up, lead and empower others in their HIV communities. Emerging technologies, gender and social inequalities and the everlasting effects of stigma make navigating this new paradigm complicated. Inside HIV will help build resilience, enable connection and educate Australia wide, potentially reaching more people than any traditional sexual health poster campaign ever would.
The dissemination of empowering information, promotion of available resources and sharing of lived experiences is vital to building resilience and enhancing the health and wellbeing of PLHIV. Well informed, well resourced and well connected PLHIV are essential if we are to break down the stigma associated with HIV and witness an end to the epidemic in Australia. Podcasting, unlike any other medium, provides a unique opportunity for HIV organisations to connect to the listener intimately, anywhere and repeatedly.
The ViiV Community Grants scheme has enabled Inside HIV — the podcast for positive people, to be realised. Season One consist of 28 weekly episodes, with HIV-specific themes.
insideHIV.com.au will host the multimedia content while distribution channels such as iTunes, Stitcher and SoundCloud will help enable the greatest audience reach.
Meaningful participation — the podcast platform enables agencies to deliver information and resources to audiences while measuring through podcasting analytics.
Providing HIV community-based leadership within the national response is deliverable through a central podcast portal, presented for and by PLHIV and an empowering transferable resource for resilience.
Undertaking best practice, peer-based health promotion and improving health literacy — discreetly distributed on a national scale in a time-critical manner if needed.
Delivering national leadership across health policy, treatments and research developments able to be communicated to all individuals living with HIV nationally through the podcast. Maximum impact in the quickest way via the most intimate and discreet method available in the media landscape today.
Monitoring and responding to the impacts of HIV on the social inclusion and human rights of people living with HIV. This will enable real voices to be heard, therefore having the greatest impact for building resilience in those who fear speaking up.
Ultimately, it is hoped that the podcast series will have an ongoing impact on the health and wellbeing of HIV-positive Australians through building resilience.
Date of Preparation: May 2016 | AUS/HIV/0016/13(3)a