Improving resilience in the face of internalised HIV stigma peer led stigma reduction interventions – Queensland Positive People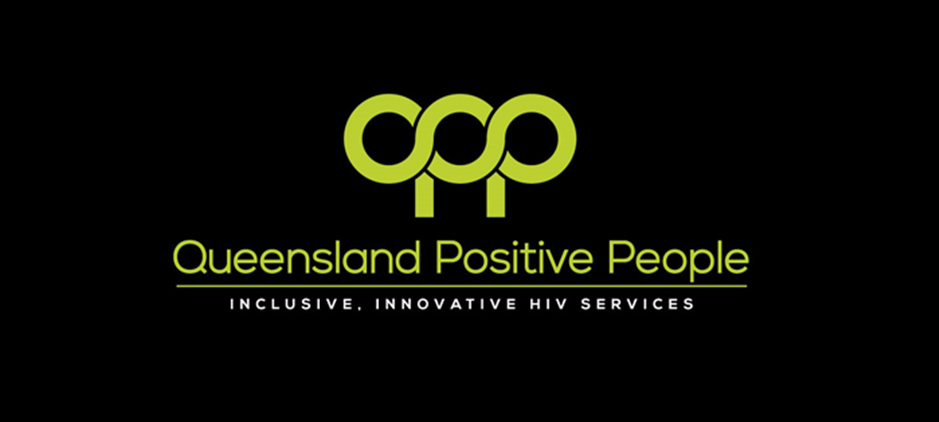 Queensland Positive People (QPP) is a peer-led community organisation that promotes self-determination and empowerment for people living with HIV throughout Queensland. QPP auspices The Queensland Positive Speakers Bureau (QPSB), a community partnership between four key organisations: QPP, Hepatitis QLD, Ethnic Communities Council of QLD (ECCQ) and Australasian Society for HIV, Viral Hepatitis & Sexual Health Medicine (ASHM).
QPSB engages people with a lived experience of HIV and/or viral hepatitis to speak publicly about the realities of living with the virus/es before a diverse range of audiences across community, government, clinical and non-clinical health workforce and education sectors. QPSB trains and support individuals to share their story with clear, relevant messaging and a call to action that promotes desired behavioural change. The aim of the program is to provide a human face to HIV and viral hepatitis and thereby stimulate in the listener greater understanding, empathy, responsibility and goodwill toward people living with and affected by HIV and viral hepatitis and HIV prevention efforts. Through personal storytelling, positive speakers become agents of systemic and social change, de-stigmatising and correcting misconceptions surrounding blood borne viruses, and building capacity for individuals and services to contribute positively toward improved health outcomes for HIV and hepatitis affected populations. The Positive Speaking Program provides audiences with a direct personal experience that cuts through preconceived ideas leaving a positive impression that has powerful lasting impact and effect.
Social Stigma and PLHIV: Social stigma are strong disapproval and devaluation levelled against members of a community because of actual or perceived physical and/or social characteristics. It is often experienced as critical, rejecting, shaming, oppressing and polarising by members of the community with those characteristics. Studies have demonstrated that people living with HIV (PLHIV) experience high levels of stigma which is detrimental to PLHIV's mental health and contribute to reduced willingness to engage with needed healthcare, seek appropriate treatment and impacts quality of life.
Internalized Stigma / Self Stigma in PLHIV: Self stigma in PLHIV is the outcome of PLHIV internalising of the blame, shame, rejection and fears associated with living with HIV. Multiple psycho-social factors contribute to the formation of internalised stigma. Of these, experiencing external stigma and isolation are significant factors. Like external social stigma, internalized stigma impacts negatively on the mental well-being and quality of life of PLHIV and contributes to maladaptive health-related behaviours and impacts PLHIV's engagement and retention in treatment and care.
This project aims to address internalised and social stigma experienced by People Living with HIV in Queensland. As acts of discrimination (both experienced and anticipated) are often inextricably linked to stigma, the project has a secondary benefit of addressing the impacts of HIV discrimination on PLHIV.
The proposed project will develop education content for workshops and a Peer Navigation stigma reduction module for PLHIV aimed at building individual resilience.
The project team, comprising a Peer Support Worker/Peer Navigator and psychology student will undertake a literature review of current stigma reduction interventions for HIV and other health conditions to help further inform the proposed stigma reduction interventions. The project team will develop workshop materials and deliver workshops, co-facilitated by PLHIV and a psychology student utilising their shared skills and expertise. At least one workshop will be based in Brisbane and another in a rural/regional location and promoted through social media, S100 GP's and sexual health clinics to interested PLHIV.
Additional workshops may also be delivered contingent on the capacity of the project team. The project team will also develop a Peer Navigation stigma reduction module which will be delivered to approximately 60 PLHIV participating in QPP's Peer Navigation Program.
QPP's Peer Navigation Program is an early intervention model designed to support newly diagnosed PLHIV, those re-engaging in care and those at risk of falling out of care to improve HIV health literacy through the provision of education, information and peer support. This project aimed at stigma reduction will be a powerful addition to the suite of Peer Navigation modules currently available to support PLHIV
The development of workshop content and a Peer Navigation stigma reduction module will be peer led and in partnership with a 5th year professional Master of Psychology Student placement from the University of Southern Queensland and/or a Master of Applied Psychology (Health Promotion) program student placement from the University of Queensland.
The workshop will draw from current evidence-based programs to include educational and interpersonal skills training to dispel HIV/AIDS-related myths and to empower participants to more effectively manage instances of stigma and acts of discrimination (both experienced and/or anticipated).
Proposed areas that the workshop may cover include (but not limited to):
Understanding stigma and process of stigma internalization
Externalizing internalized stigma
Tracing the roots of internalized stigma
Addressing HIV/AIDS myths that fuel internalized stigma
Changing self-perception, self-criticism and interpersonal effectiveness
Practical strategies to protect against stigmatization and formation of internalized stigma