HIV and Ageing Preparing for a Positive Future – NAPWHA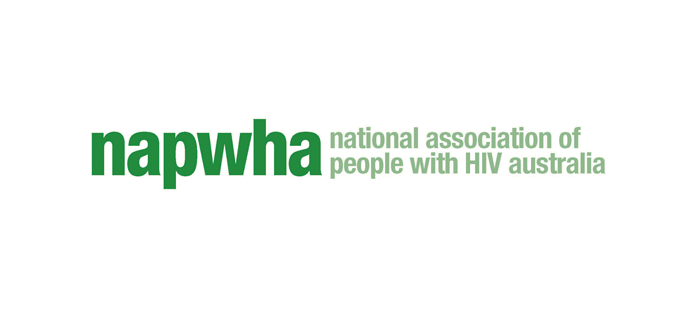 Founded in 1989, The National Association of People with HIV Australia (NAPWHA) is Australia's peak non-government organisation representing community-based groups of people living with HIV (PLHIV). NAPWHA's membership of national networks and state-based organisations reflects the diverse make-up of the HIV-positive community and enables NAPWHA to confidently represent the positive voice in Australia.
NAPWHA provides advocacy, policy, health promotion, effective representation, and outreach on a national level. Its work includes a range of health and education initiatives that promote the highest quality standard of care for HIV-positive people. NAPWHA also contributes to clinical and social research into the incidence, impact and management of HIV.
NAPWHA has an impressive record in treatments advocacy working in the area of access to medicines and clinical trials. However, in recognising that health is more than merely medical treatment, NAPWHA works in partnership with healthcare professionals, researchers, government and the pharmaceutical industry to ensure that a broad view of health and well-being is reflected at all levels of service delivery.
NAPWHA's vision is of a world where people with HIV live their lives to their full potential, in good health and free from discrimination. NAPWHA's mission is to provide national advocacy, leadership and representation across the diverse needs of all people living with HIV in Australia!
The Australian population is ageing, in line with the population of Australians with HIV. In 1985 the proportion of the PLHIV aged over 55 years was 2.7%, by 2000, it was 11.2%, by 2010, it was 25.7% and in 2020 it is projected to be 44.3%, this equates to 12,590 PLHIV.
It is estimated that by 2020 an additional 1,000 PLHIV will suffer from HIV-associated dementia (HAD) and will need the highest level of care available. This is unprecedented in the HIV sector and requires significant development of policy and service provision frameworks in both HIV specific service providers, advocates, policy makers as well as state and federal public and social sector.
The number of PLHIV aged 55-64, 65-74 and 75+ are all increasing at rapid rate. Additional morbidities associated with HIV and ageing includes HIV and non-HIV specific burdens such as but not limited to neurocognitive impacts and the risks associated with polypharmacy (which include decreased medication adherence) are emerging as a significant factor in planning and implementation of services that aim to optimise the functional capacity of people ageing with HIV.
This project will provide a comprehensive understanding of the emerging issues relating to ageing with HIV in Australia. The implications of this information for the Australian HIV partnership response are improved quality, access and availability of functional support for people ageing with HIV.
NAPWHA will employ a project worker (researcher) to complete activities that will inform the development of an advocacy agenda in relation to HIV and ageing in Australia. The project will be undertaken in partnership with Queensland Positive People (QPP), which has provided co-funding for the initiative. The WA AIDS Council will consult on the project and share knowledge and materials from its 2015 HIV and Ageing project.
The project will:
1) Draw upon the science and research of HIV and ageing to establish the size, and the care and support needs of the ageing cohort of PLHIV.
2) Research and map the existing policy frameworks of the National Disability Insurance Agency (NDIA) and the Department of Ageing and Aged Care (My Aged Care). The project will: articulate what the frameworks are and how the processes work; determine gaps and deficiencies in the current framework in relation to PLHIV and ageing; and, address issues relating to NDIS eligibility and access to aged care support services for the ageing PLHIV cohort.
3) Model population scenarios and develop policy recommendations for government aimed at removing barriers to aged-care or disability services for PLHIV.
4) Develop an advocacy agenda for organisations to utilize in state and territory jurisdictions that will improve the quality, quantity and availability of local disability and aged-care services for PLHIV and empower PLHIV to more effectively navigate the aged-care and disability services bureaucracies.
5) Liaise with research centres and health and medical services organisations (ASHM) to look at gaps in the understanding of, and clinical services available to ageing PLHIV.