BGF - Online Group Counselling for Isolated People Living with HIV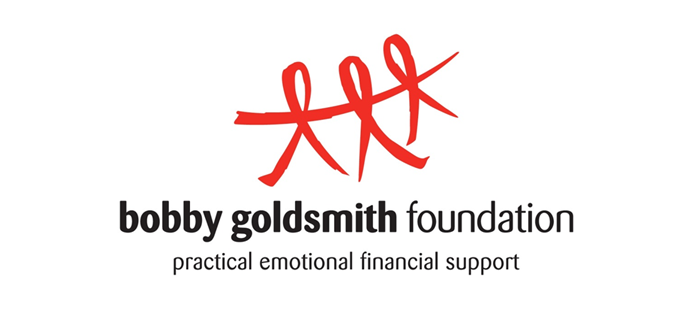 Bobby Goldsmith Foundation (BGF) is Australia's longest-running HIV care and support organisation. Founded in 1984, BGF has provided support to thousands of people living with HIV. BGF delivers a range of programs and services that address issues of health-related poverty, isolation, stigma, medication adherence and positive healthy living.
BGF provides direct financial and practical assistance, emotional support, financial counselling, housing advocacy, study and employment support, as well as educational and well-being programs for PLHIV in New South Wales. In January 2016, BGF also started offering financial assistance for health-related issues to PLHIV on low incomes in South Australia.
BGF has identified a need for increased delivery of emotional support services. BGF is grateful for the opportunity to deliver group counselling via teleconferencing, which is targeted to PLHIV clients who are isolated, living in rural and regional areas and experiencing mental health issues.
This project is important for the emotional well-being of people living with HIV for those experiencing isolation and presenting with mental health issues.
Working with expert Counsellors specialising in group therapy, this project will address broader issues beyond just coping day-to-day for people living with HIV - to one that enables PLHIV to build resilience and create alternative ways to live with HIV, and the effects of mental health related illnesses, such as depression, loneliness and suicidal ideation.
Using teleconference technologies the program will be set in an environment that is safe, confidential, and in the privacy of people's own surrounds. Issues addressed will include social isolation; mental health issues (ie loneliness and depression); self-worth and confidence; relationships; stigma; acceptance of illness; and resilience.
BGF's Online Group Counselling for PLHIV will address social, environmental and individual obstacles that have an impact on quality of life for PLHIV. The project will respond to the need through confidential group teleconferencing sessions exploring personal and shared experiences of ongoing issues faced by isolated PLHIV.
The main objective of the project is to create opportunities for PLHIV disengaged from services to improve their individual well-being via core activities of facilitated emotional support group therapy sessions via teleconferencing.
The project aims to develop increased resilience and coping skills while supporting treatment adherence. The project will aim to reduce isolation as well as provide relevant pathways to local support services and BGF's programs such as the Positive Self-Management Program or Chronic Disease Self-Management Program.
Activities of the program will include recruitment of qualified and experienced group counsellors, development of content specially adapted for PLHIV; recruitment of participants, group counselling via teleconferencing whereby participants feel safe to disclose their feelings and health while retaining privacy and confidentiality.
Content for program delivery will be based on Julie Tallard's book, 'The Eight Stages of Healing'. Delivered bi-annually, teleconferencing counselling will be scheduled over six weeks and will explore issues relating to awareness, validation, acceptance, challenge, releasing guilt, forgiveness, self-esteem and growth.
Each course will include 8-10 participants. Course content will be adapted for PLHIV and will be designed to:
- create a space whereby participants feel safe to disclose their feelings and health in group sessions;
- retain a sense of privacy and dignity - details confidential to counselling;
- connect PLHIV to others in similar circumstances;
- offer learnings from peers in the group;
- be in the comfort and security of their own home; and
- improve lifestyle and self-worth.
Assessments and evaluations will be conducted before, during and post program delivery.
Date of preparation: November 2016 | AUS/HIV/0016/13(3)e