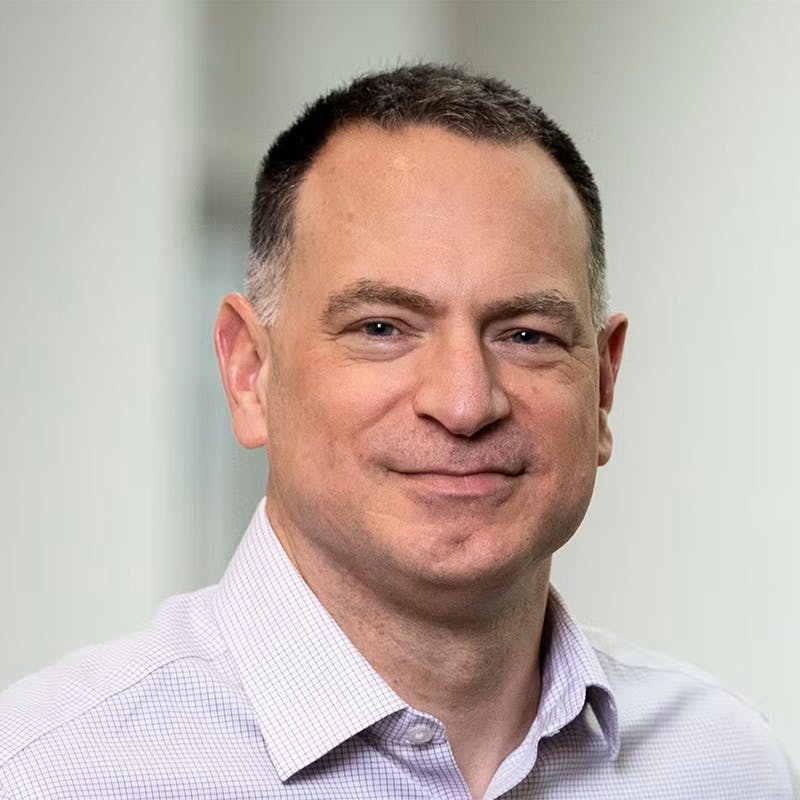 JOHN LEPORE
Board of Directors member

John Lepore, MD is Senior Vice President, Head of Research for GSK where he leads a large organization of scientists and physicians who focus on leveraging the science of immunology, human genetics and genomics, and advanced technologies to identify novel drug targets, discover new therapeutic molecules, and demonstrate proof of mechanism in clinical studies.

John joined GSK in 2006 and has held roles of increasing responsibility including VP of Clinical Pharmacology and Discovery Medicine, VP and Head of the Heart Failure Discovery Performance Unit, SVP and Head of the Metabolic Pathways and Cardiovascular Therapeutic Area Unit, and SVP R&D Pipeline responsible for end-to-end R&D activities across multiple therapeutic areas.

Before joining GSK, John was on the faculty of the Cardiovascular Medicine Division of the Department of Medicine at the University of Pennsylvania, where his lab investigated the transcriptional regulation of cardiovascular development and he was attending physician on the academic cardiology service.

John received his BS in Biology from the University of Scranton and his medical degree from Harvard Medical School where he was a Howard Hughes Medical Institute Research Scholar. He subsequently trained in internal medicine and cardiology at Massachusetts General Hospital, with post-doctoral training at the Harvard School of Public Health.

John is on the Board of Directors of ViiV Healthcare and the Altius Institute and chairs the GSK Research Review Board governing early portfolio investments.

YOU MAY ALSO BE INTERESTED IN
If you get any side effects, talk to your doctor, pharmacist or nurse. This includes any possible side effects not listed in the package leaflet. You can also report side effects directly via the Yellow Card Scheme at www.mhra.gov.uk/yellowcard or search for MHRA Yellowcard in the Google Play or Apple App store. By reporting side effects, you can help provide more information on the safety of this medicine.
If you are from outside the UK, you can report adverse events to GSK/ViiV by selecting your region and market, here.